About Israel

The satellite view and the map show
Israel
, a country in the Middle East with a coastline at the
Mediterranean Sea
. The region is regarded as the biblical Holy Land by Jews, Christians, and Muslims.
Israel borders
Egypt
,
Jordan
,
Lebanon
,
Syria
, and the
Palestinian territories
of West Bank and the Gaza Strip; it also shares maritime borders with
Cyprus
.
The Holy Land is bounded by the Mediterranean Sea to the northwest, Lake Tiberias (Sea of Galilee) in the north, the Dead Sea in the center, and the Gulf of Aqaba in the south.
With an
area
of 22,072 km², the country is slightly larger than half the size of
Denmark
, or somewhat larger than the US state of
New Jersey
.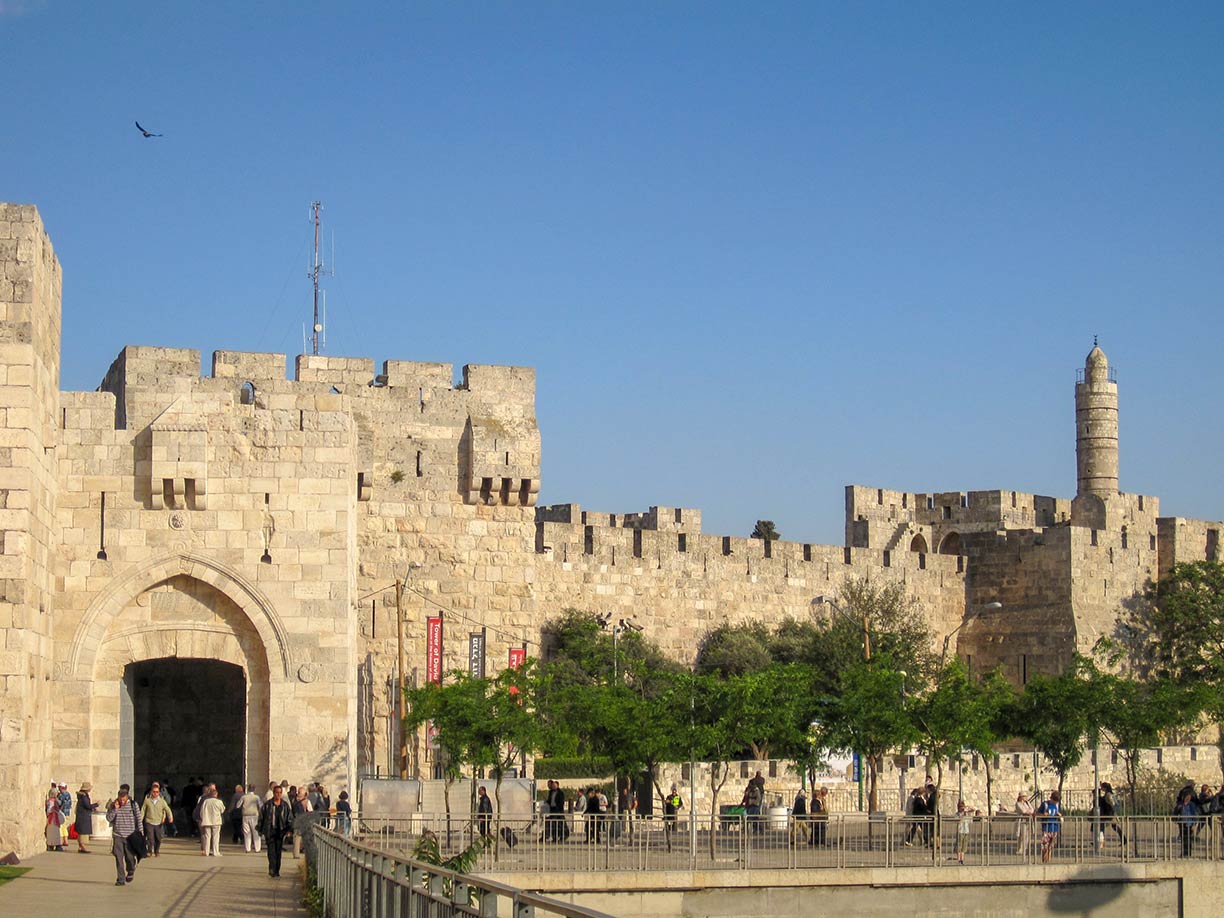 Image: Yoninah
Israel has a
population
of 8.95 million people (Nov 2018). Spoken
languages
are Hebrew and Arabic (both official). Designated capital and the seat of government is
Jerusalem
,
[1]
the largest and most populous city; but Israel's sovereignty over Jerusalem is internationally disputed.
Second city and the country's financial center is
Tel Aviv
, which is also home to almost all foreign diplomatic missions and embassies in Israel. The countries which operate consulates to Jerusalem, generally do not regard them as diplomatic missions to Israel or Palestinian Authority, but as diplomatic missions to Jerusalem as corpus separatum. Most of the countries with consulates in Jerusalem have separate embassies in Tel Aviv that are accredited to Israel.
Other major cities are
Haifa
, the port city on the slopes of Mount Carmel;
Rishon LeZion
, part of the Tel Aviv Metropolitan Area (Gush Dan);
Petah Tikva
, also part of the Tel Aviv Metropolitan Area;
Ashdod
(Isdud), a city on the Mediterranean coast between Tel Aviv to the north and Ashkelon in south.
Netanya
, a Mediterranean resort city north of Tel Aviv.
Beersheba
, the largest city in the Negev desert in southern Israel.
Airports
Ben Gurion International Airport
(
IATA code
: TLV) near Tel Aviv is the largest and busiest international airport in Israel.
Ramon Airport
- Eilat (
IATA code
: ETM) in the southern Negev desert of Israel has replaced the old Eilat Airport and Ovda Airport for civilian traffic. The new gateway to Southern Israel opened in January 2019 and is Israel's second important international airport.
[2]
Israel Airports Authority
(
www.iaa.gov.il
) is responsible for the management of Israel's major civil airports.
Israel is divided into six main administrative districts (In brackets: District Capital):
1. North district (
Nazareth
); 2. Haifa district (Haifa); 3. Central district (Ramla); 4. Tel Aviv district (
Tel Aviv
);
5. Jerusalem District (
Jerusalem
); 6. Southern district (Beersheba)
To find a location use the form below.