Map is showing the Sinai Peninsula located in the Asian part of Egypt between the Mediterranean Sea to the north, and the Red Sea to the south. The Sinai Peninsula is defined by the Suez Canal and the Gulf of Suez in west and the Gulf of Aqaba in south east. The Egyptian portion of the peninsula has an area of about 60,000 km² (23,000 sq mi) this is roughly twice the size of Belgium, or somewhat smaller then than the U.S. state of West Virginia.

The Sinai is sparsely populated, about 600,000 people live in the region, most of its area is desert, the southern third of the peninsula is mountainous, in the center there are several wadis, dry (ephemeral) riverbeds which contains water only during times of heavy rainfall.

Sinai is divided into the two Egyptian Governorates of the North Sinai Governorate, with its administrative center at Arish (El Arīsh), and the the South Sinai Governorate with El Tor (Tur Sinai) as capital.

Countries with international borders to Sinai are Palestinian territories (Gaza Strip) and Israel, Egypt shares maritime borders in the Sinai with Jordan and Saudi Arabia.


Depicted on the map is Sinai peninsula and the surrounding areas with international borders, governorate capitals, major cities, main roads, and highways.




You are free to use this map for educational purposes (fair use), please refer to the Nations Online Project.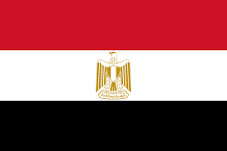 Bookmark/share this page


One World - Nations Online
All Countries of the World