Satellite View and Map of the United Arab Emirates (UAE)
About United Arab Emirates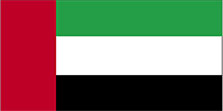 The satellite view and the map shows UAE, an Arab federation of seven emirates on the
Arabian Peninsula
, bordering the Gulf of Oman in the east and the Persian Gulf in the north.
Countries with international borders to the United Arab Emirates are
Oman
and
Saudi Arabia
, the UAE shares also maritime borders with
Iran
.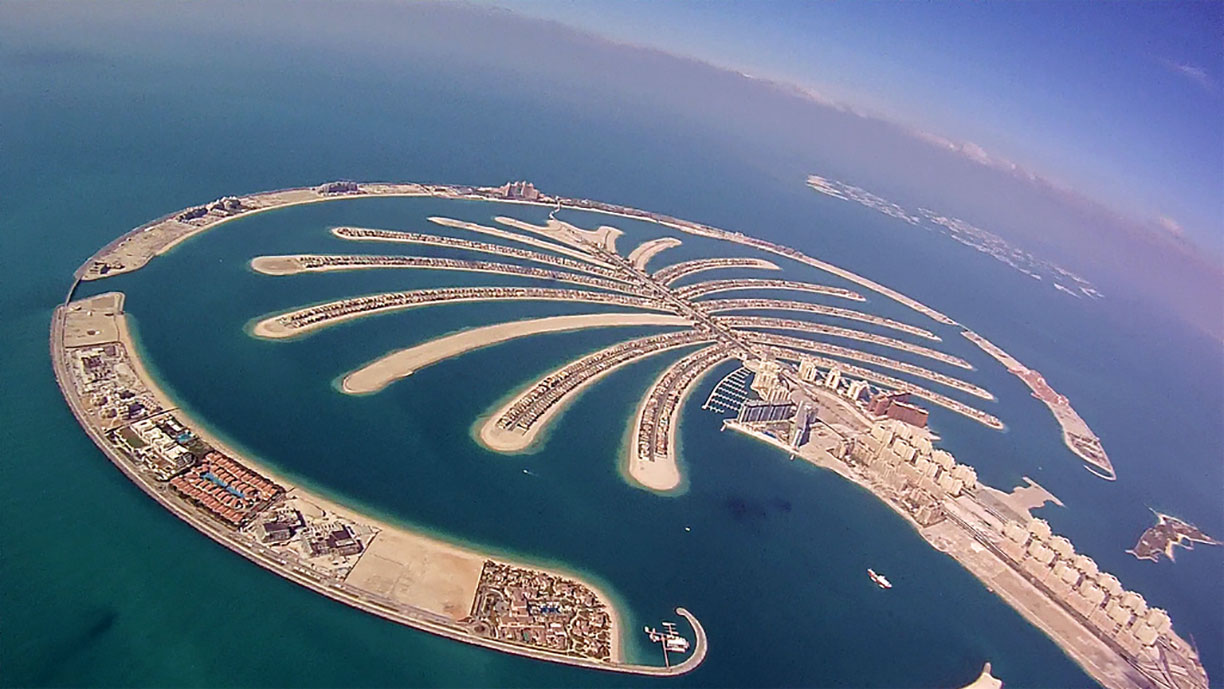 Photo: Richard Schneider
The federation consists of the emirates of Abu Dhabi, Ajman, Dubai, Fujairah, Ras Al Khaimah, Sharjah, and Umm Al Quwain.
The loose alliance of sheikdoms came under British administration in the mid 19th century, then known as the Trucial States until 1971, with the independence from the UK and the foundation of the United Arab Emirates on the 2 December 1971.
Most of the country's geography is made up of – sand, they do really have a broad beach down there. Over two-thirds of the country is covered by sand of the Great Arabian Desert (Rub' al Khali). The sand dunes are moving; they can wander for hundreds of kilometers, threatening oases and cities. Large-scale plantings could only partially stop the desert from advancing.

With an area of 83,600 km², the United Arab Emirates is about the size of Austria, or slightly smaller than the US State of Maine.

The capital city of the United Arab Emirates is Abu Dhabi; the largest city is Dubai in the emirate of the same name; the city is one of the luxury-consumer paradises in the Middle East. Spoken languages are an Emirates variant of Arabic, English is in use.

The two main international airports are Abu Dhabi International Airport

(IATA Code: AUH), the hub for Etihad Airways and Dubai International Airport

(IATA Code: DXB) the hub for the low-cost airline flydubai and Emirates, the world's fourth-largest airline.


The map shows the United Arab Emirates with cities, towns, expressways, main roads, and streets.

To find a location use the form below.
Sorry!
Google's pricing policy has made it impossible for us to continue showing Google Maps. We apologize for any inconvenience.
Google Map: Searchable map and satellite view of the United Arab Emirates.
Geographic coordinates: 24 00 N, 54 00 E
φ Latitude, λ Longitude (of Map center; move the map to see coordinates):
,
More about United Arab Emirates
Cities:

Satellite View and Map of Abu Dhabi
(capital city)

Satellite View and Map of Dubai
(city)
Country:

Political Map of the United Arab Emirates

United Arab Emirates Country Profile

United Arab Emirates in Figures
United Arab Emirates key statistical data.
Continent:

Map of the Arabian Peninsula

Map of the Persian Gulf

Political Map of the Middle East

Map of Northern Africa and the Middle East
Map Help
[ show ]