About Iraq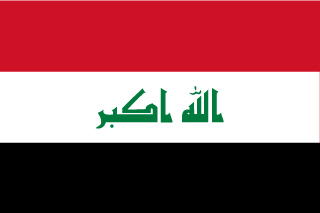 The satellite view and the map show Iraq, officially the Republic of Iraq, a nearly landlocked country in the Middle East; its only access to the Ocean is a short coastline at the
Persian Gulf
in the southeast. Iraq borders
Iran
,
Jordan
,
Kuwait
,
Saudi Arabia
,
Syria
, and
Turkey
.
The rivers Tigris and Euphrates cross the country from northwest to southeast to form Shatt al-Arab which flows into the Persian Gulf through a large delta south of Basra. The river valleys of Euphrates and Tigris were the site of the ancient civilizations of Mesopotamia.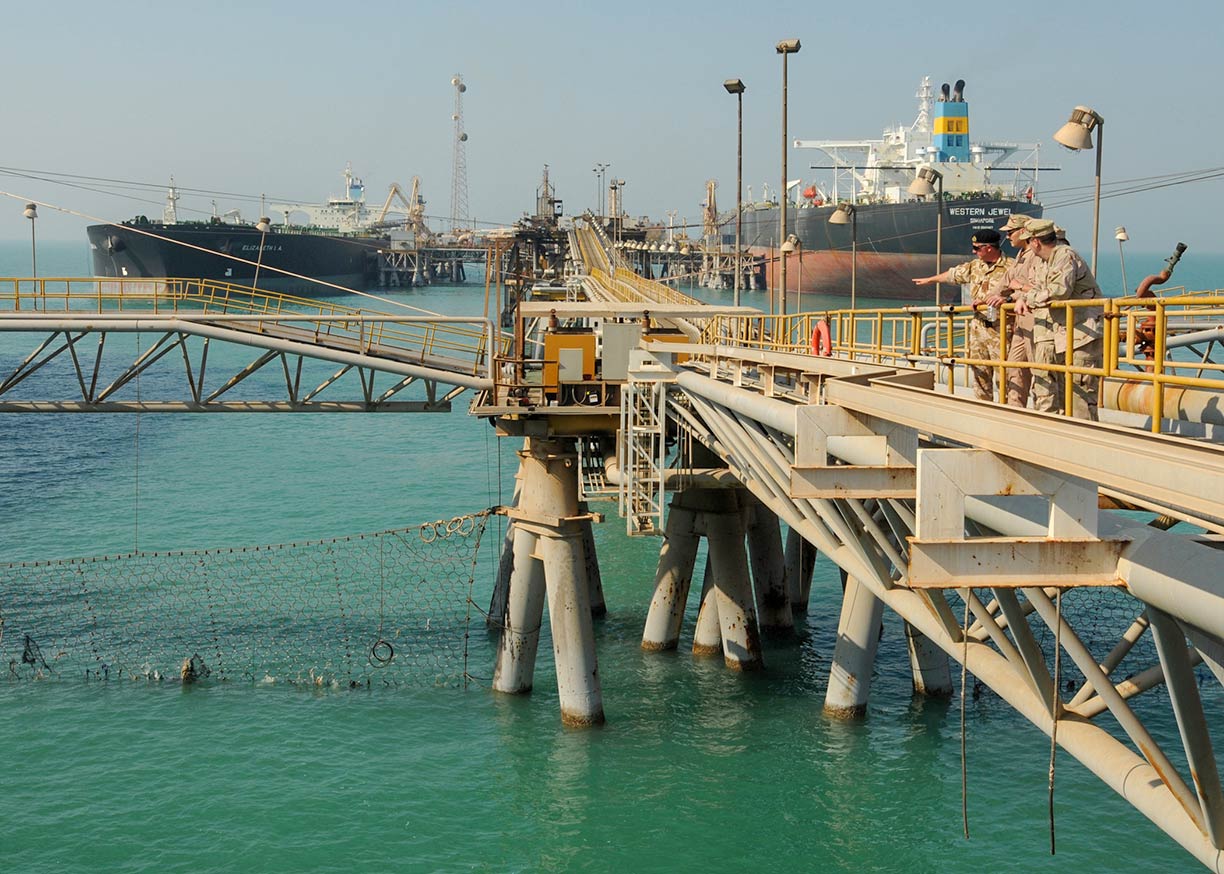 Image: U.S. Navy
With an
area
of 438,317 km², Iraq is somewhat smaller than France, or slightly larger than the US state of
California
.
Most of the country's landscape is desert. There are mountains in the north and northeast along the border to Turkey and Iran. The vast Al Anbar Governorate in the west offers desert, semi-desert, and steppe. Lake Tharthar, an artificial lake northwest of Baghdad, is the country's largest lake. The highest mountain in Iraq is Cheekha Dar at 3611 m (11847 ft ) located in the north on the Iraq-Iran border.
In the north of the country is the autonomous region of Kurdistan, officially called the Kurdistan Region of Iraq with its capital Erbil. Kurdistan has its own parliament and armed forces (Peshmerga).
Iraq has a
population
of an estimated 40 million people
; major ethnic groups are Arabs (75-80%), Kurds (15%), and Turkmens.
The capital and largest city is
Baghdad
(pop. est. 7 million).
Spoken
languages
are Arabic (official), Kurdish, Aramaic, and Turkmen. The main religion is Islam (95%; thereof Shia Islam (64%) Sunni Islam (33.2%)).
To find a location use the form below.