About Tel Aviv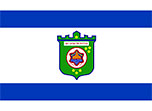 Map is showing Tel Aviv, a metropolitan city on the Mediterranean coast of

Israel.

The city is located north of the ancient port of Jaffa, it was founded as a suburb of Jaffa by Russian Jewish immigrants in 1909 and named Tel Aviv (literall:y "Hill of Spring") a year later.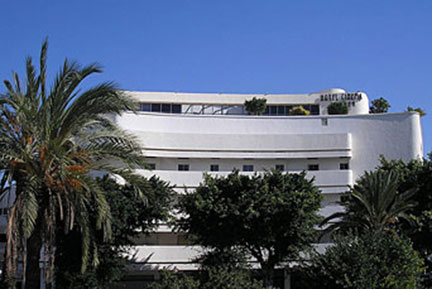 Photo: deror avi

Tel Aviv's population is made up predominantly of Jews (90 %), Muslim and Christians Arabs. About 400,000 people live in the city, a total of 3 million live in its metropolitan area.

Official languages are Hebrew and Arabic, but being a multicultural city, many languages are spoken alongside Hebrew like Russian, French, Spanish, Tagalog, Thai, Arabic, Amharic and English.

Tel Aviv is listed in National Geographic's 2010 Top 10 List of Beach Cities, described there as: the "Miami Beach on the Med. Tel Aviv is the Dionysian counterpart to religious Jerusalem"..

One attraction of the Tel Aviv is "The White City" the world's largest concentration of buildings in the International style using Bauhaus design principles. The city was constructed from the early 1930s until the 1950s. Since 2003 it is a World Cultural Heritage site

.

Zoom out to find the location of Ben Gurion International Airport

(IATA code: TLV), located near the city of Lod, 21 km (13 mi) by road southeast of Tel Aviv's Central Business District.

To find a location type: street or place, city, optional: state, country.


Local Time Israel:

Sunday-October-1 10:45

Israel Standard Time (IST): UTC/GMT +2 hours
Summer time offset (IDT): UTC/GMT +3 hours