About Algiers
Satellite view is showing Algiers (Alger), the largest city and capital of

Algeria. The city is located in the north of the country in the central region at the Bay of Algiers (Mediterranean Sea), it lies about 300 km (185 mi) exact south of the island of Mallorca (Majorca, Spain).

Algiers is one of the most important seaports in North Africa and the main administrative, commercial, economic, financial and political center in Algeria.

"Alger la Blanch" the "White City" has a population of about 1.5 million inhabitants more than 3 million live in its metropolitan area. Official language is Arabic, Tamazight (Berber languages) and French are in use.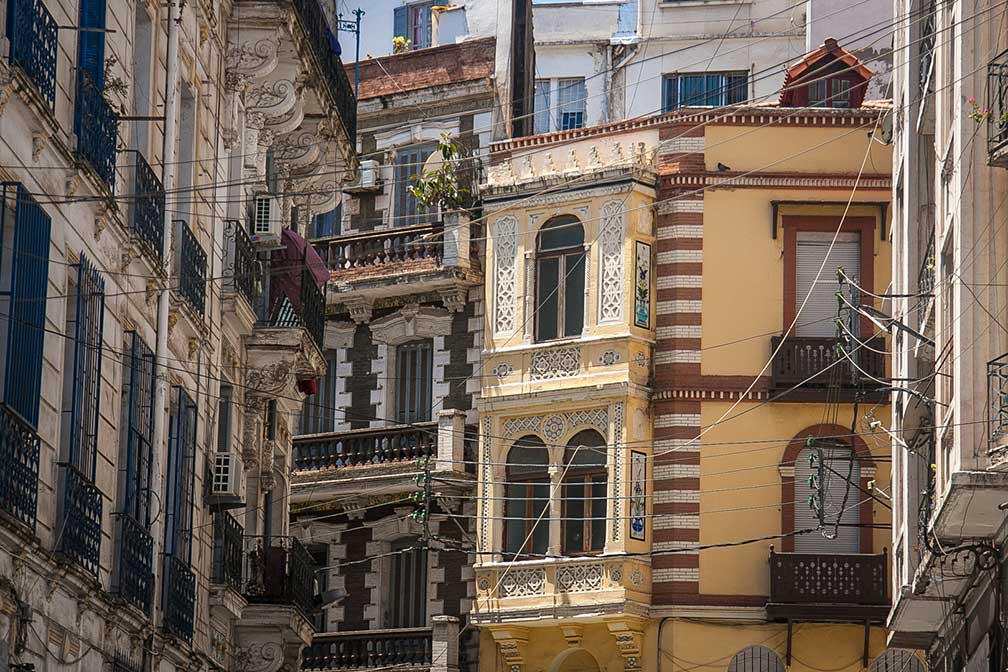 Image: Hichem Merouche

History (short version)
Founded by the Phoenicians, and later a Roman town, it disappeared after the fall of the Roman Empire. It was revived under the Zirid dynasty c. a.d. 980 and became the main stronghold of the Barbary States following its capture by the pirate Barbarossa in 1516.

On 30 June 1815, a treaty was signed here between Algeria and the United States that ended the Algerian War. It was conquered by the French in 1830 at the start of their conquest of Algeria. The city fell to the Allies on 8 November 1942, during World War II, and was thereafter an Allied headquarters. From 23 June 1943 to 31 August 1944 it was the provisional capital of France under President Charles de Gaulle. It was a major center of activity during the Algerian struggle for independence and was the site of General Salan's putsch of 13 May 1958, which toppled the French Fourth Republic and restored de Gaulle to power.

The map shows a city map of Algiers with expressways, main roads and streets, zoom out to find the location of Algiers International Airport (IATA code: ALG) is located in a distance of 17 km (10.5 mi) west southwest of the city.

To find a location use the form below. To view just the map, click on the "Map" button.

To find a location type: street or place, city, optional: state, country.


Local Time Algeria:

Saturday-December-2 07:15

Standard time zone is Central European Time (CET): UTC/GMT +1 hours