Searchable Map of Italy using Google Earth Data

Italy is a country in south eastern Europe, located on the Apennine Peninsula, which is jutting south from the Alps south east into the central Mediterranean Sea.

Italy's distinct shape, resembling a kicking boot, makes it easy to recognize it on maps or even from space. Two of the largest Mediterranean islands belong to the country: Sardinia in west and Sicily in south.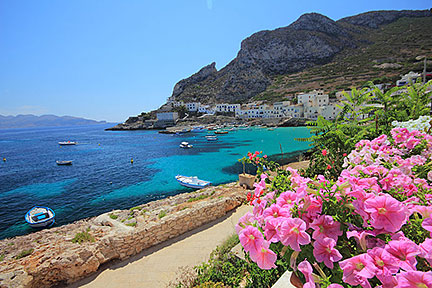 Marettimo, Egadi islands, Sicily, Italy

Image: Robyn Hooz

Border countries are Austria, France, Holy See (Vatican City), San Marino, Slovenia, and Switzerland, Italy shares maritime borders with Albania, Algeria, Croatia, Greece, Libya, Malta, Montenegro, Spain, and Tunisia.

With an area of km² of 301,318 km² (116,340 sq. mi.), Italy is four-fifth, or 80% the size of Japan or slightly larger than the U.S. state of Arizona.

Italy has a population of more than 60 million people (in 2016), capital city is Rome (Italian: Roma). Major cities are Florence, Milan, Naples, and Venice. Spoken language is Italian.

Satellite view is showing Italy with international borders, regions (regioni) boundaries, the national capital

Rome (Roma), regions capitals, major cities, expressways and main roads.

The map shows Italy with cities, towns, expressways, main roads and streets.

To find a location type: street or place, city, optional: state, country.


Local Time Italy:

Tuesday-March-21 01:54

Standard Time Zone (CET): UTC/GMT +1 hours
CEST in use from end of March until end of October: time zone offset: UTC/GMT +2 hours