About Ohio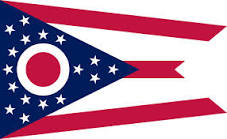 Ohio is a state in the northeastern United States, with a shoreline at Lake Erie. It borders Michigan to the north west, Ontario Canada, to the north, Pennsylvania to the east, Indiana to the west, the Ohio River forms the border to West Virginia in south east, and Kentucky in the south.

Ohio was acquired by Britain from France in 1763 and by the US in 1783 after the American Revolution. Admission to the Union on 1st of March 1803, it was admitted as the 17th state.




Area
The Buckeye state (its nickname) occupies an area of 116,096 km² (44,825 sq mi) [1], compared it is somewhat larger than Bulgaria (110,879 km²) or somewhat smaller than Nicaragua (130,370 km²).

The western portion of the Ohio's landscape is dominated by the Central Lowlands with its Till Plains. In east is the large dissected area of the Allegheny Plateau with rolling hills and broad, flat valleys.


Image: See1,Do1,Teach1

Ohio's major rivers are Cuyahoga River, Great Miami River, Maumee River, Muskingum River, and Scioto River. Campbell Hill at 472 m (1,549 ft) is the highest natural point in Ohio.




Population
Ohio has a population of 11.6 million people (est. in 2018) [2]. Largest city and capital is Columbus. Greater Cleveland is the largest Metropolitan Area that is entirely within Ohio, and Greater Cincinnati is the largest metropolitan area that is at least partially within Ohio, each with about 2.1 million inhabitants. Other major cities are Toledo, Akron, and Dayton.

Largest airports in the state are Cleveland-Hopkins International Airport (IATA code: CLE), John Glenn Columbus International Airport (IATA code: CMH), and James M. Cox Dayton International Airport (IATA code: DAY).




Cities and Towns in Ohio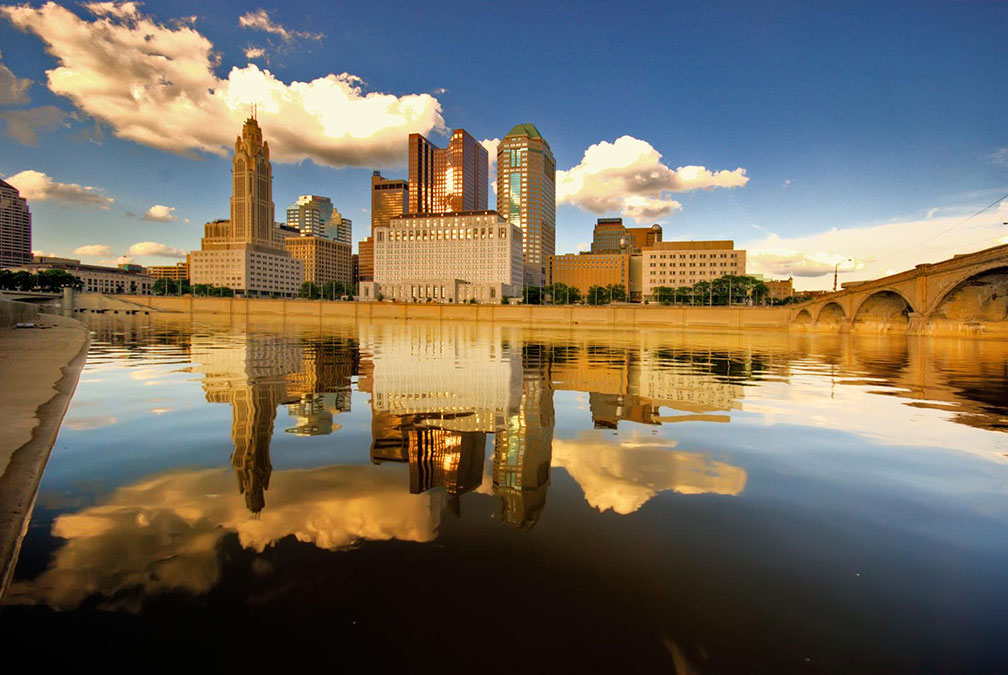 Image: Julian Rosario

The map shows the location of following cities and towns in Ohio:

Largest cities in Ohio with a population of more than 100,000:
Columbus (823,000), Cleveland (390,000), Cincinnati (

298

,000), Toledo (282,000), Akron (198,000), Dayton (143,000)
Population figures in 2014

Other cities and towns in Ohio:
Alliance, Ashland, Ashtabula, Athens, Barberton, Beavercreek, Bellefontaine, Bowling Green, Bucyrus, Cambridge, Canton, Chillicothe, Circleville, Coshocton, Cuyahoga Falls, , Defiance, East Liverpool, Elyria, Euclid, Fairfield, Findlay, Fostoria, Fremont, Gahanna, Gallipolis, Greenville, Hamilton, Hillsboro, Ironton, Jackson, Kent, Kettering, Lancaster, Lima, Lorain, Mansfield, Marietta, Marion, Massillon, Middletown, Mt Vernon, New Philadelphia, Newark, Norwalk, Parma, Portsmouth, Sandusky, Sidney, Springfield, Steubenville, Strongsville, Upper Arlington, Van Wert, Warren, Washington Court House, Westerville, Wooster, Youngstown, and Zanesville.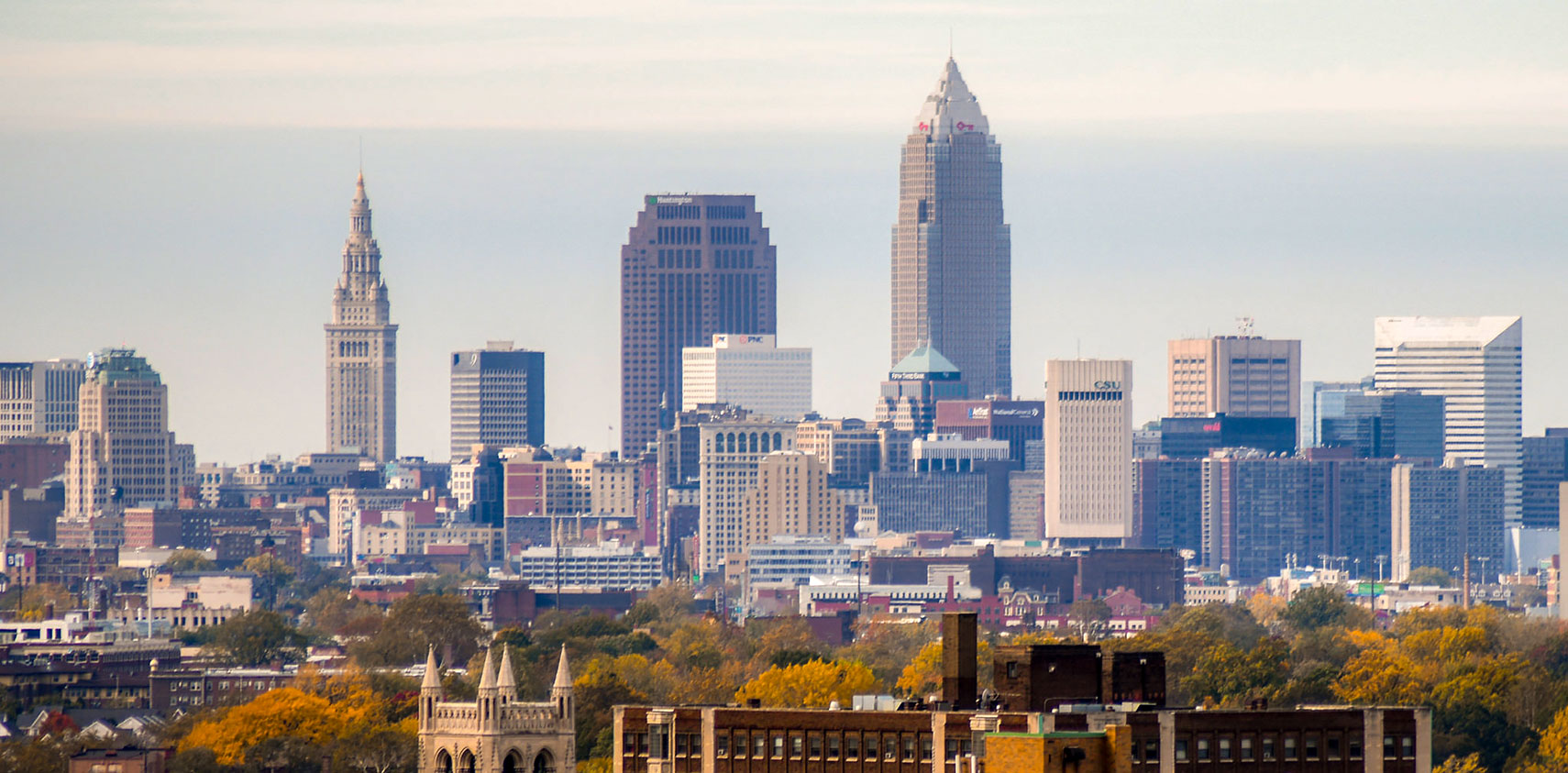 Image: Erik Drost
The detailed map below is showing the US state of Ohio with boundaries, the location of the state capital Columbus, major cities and populated places, rivers, streams and lakes, interstate highways, principal highways, and railroads.

You are free to use this map for educational purposes (fair use), please refer to the Nations Online Project.