About Oklahoma
Time zone Central:
UTC −6/DST−5
Clock shows DST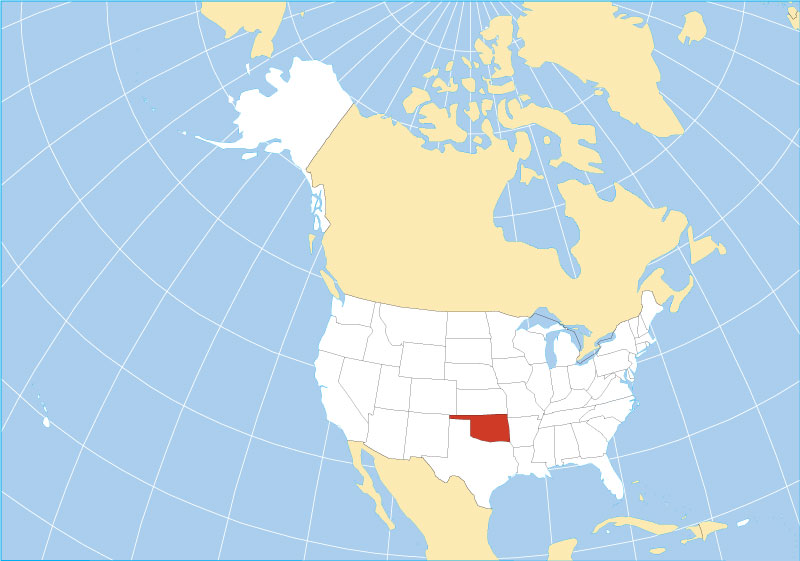 Oklahoma is one of the 50 federal states of the United States of America.

The landlocked state is located in the southwestern central mainland, bounded in northwest by Colorado, in the north by Kansas, in east by Missouri and Arkansas, in west of the panhandle by New Mexico, and in the south by Texas.


In 1803, most of the state was acquired from the French as part of the Louisiana Purchase. Statehood since 16th November 1907, as the 46th state.




Area
area of 181,195 km² (69,898 sq mi), [1] its the same size as Cambodia or somewhat smaller than twice the size of Portugal. Compared with other US states, Oklahoma would fit into Texas almost 4 times.

The western part of its area lies in the southern Great Plains. The Ozark Mountains with the Springfield Plateau extend into the north eastern portion of the state.

South of the Ozarks is the Arkansas River Valley which separates the Ozark Plateau from the sandstone ridges of the Ouachita Mountains in the Ouachita Fold and Thrust Belt, part of the U.S. Interior Highlands.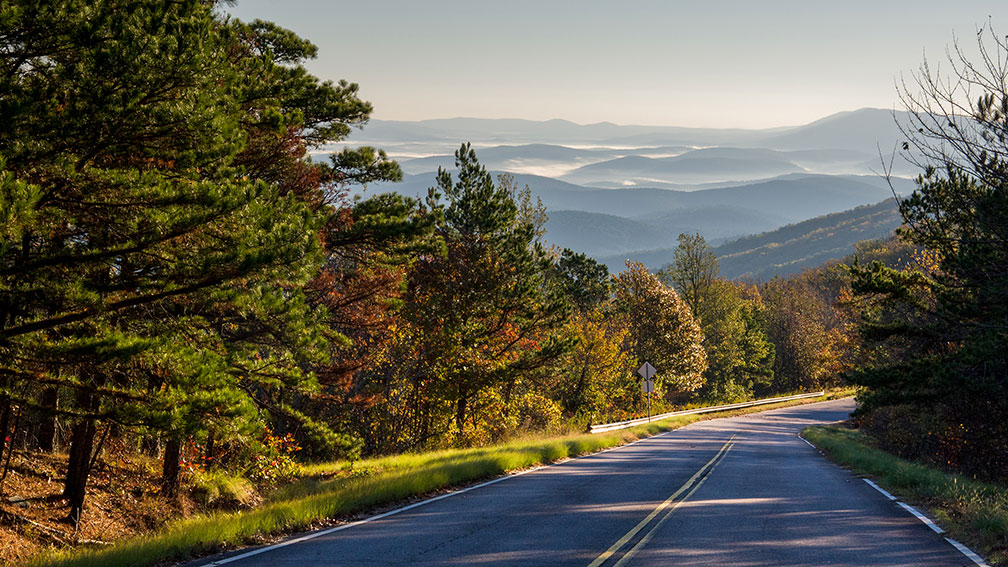 Image: Alex Butterfield

Oklahoma's highest point is the Black Mesa at 1516 m (4,973 ft ), no peak, just flat shortgrass prairie, the mesa (tableland) is located in the northern corner of the Oklahoma panhandle.



Main rivers are the Arkansas River with its tributaries, the Canadian and the Cimarron Rivers. The Red River, a major tributary of the Mississippi, forms a section of Oklahoma's southern border with Texas.




Population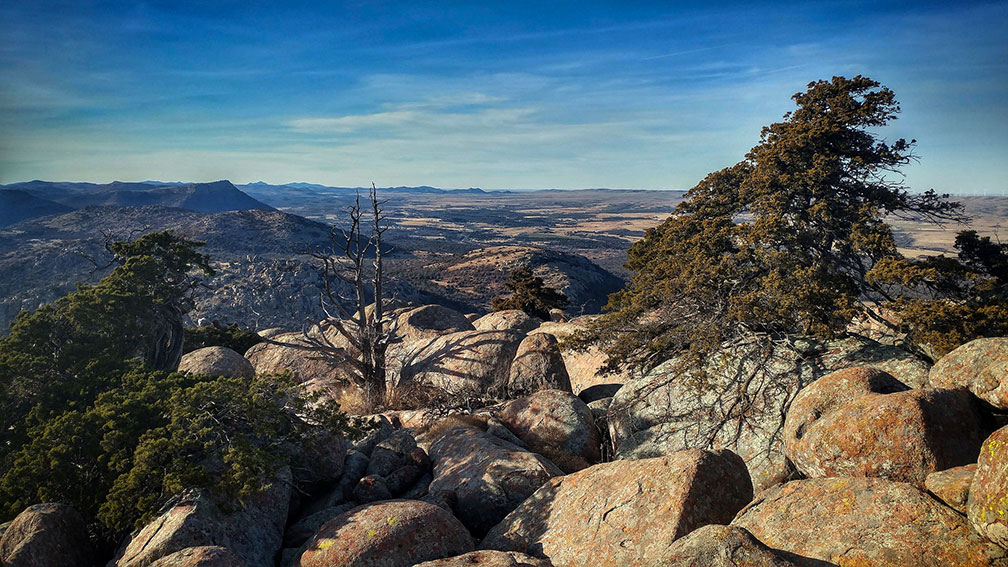 Image: Todd Morris

Oklahoma is kind of sparsely populated, the "Sooner State" (one of its nicknames) has a population of 3.9 million people (2018 est.) [2]; capital and largest city is Oklahoma City, largest metro is Oklahoma City metropolitan area.

Largest airports in the state are Oklahoma City's Will Rogers World Airport (IATA code: OKC), and Tulsa International Airport (IATA code: TUL).




Cities and Towns in Oklahoma

The map shows the location of following cities and towns in Oklahoma:

Largest cities in Oklahoma with a population of more than 50,000 (est. 2012):
Oklahoma City (547,000), Tulsa (384,000), Norman (107,000), Lawton (92,000), Broken Arrow (part of the Oklahoma City metro, pop. 91,000), Edmond (part of the Oklahoma City metro, pop. 78,000), Midwest City (part of the Oklahoma City metro, pop. 55,000), Moore (part of the Oklahoma City metro, pop. 51,000)

Other cities and towns:




The detailed map below is showing the US state of Oklahoma with boundaries, the location of the state capital Oklahoma City, other major cities and populated places, rivers and lakes, interstate highways, principal highways, and railroads.




You are free to use this map for educational purposes (fair use), please refer to the Nations Online Project.