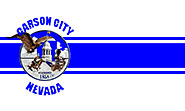 Satellite view is showing the Consolidated Municipality of Carson City, for many just known as Carson City, capital city of the State of Nevada in the

United States.

The city is located about 9 mi (15 km) east of Lake Tahoe and about 130 mi (210 km) west of Sacramento, CA, at the Carson River in the Eagle Valley with Carson Range to the west and the Virginia Range to the east, in central-west of Nevada.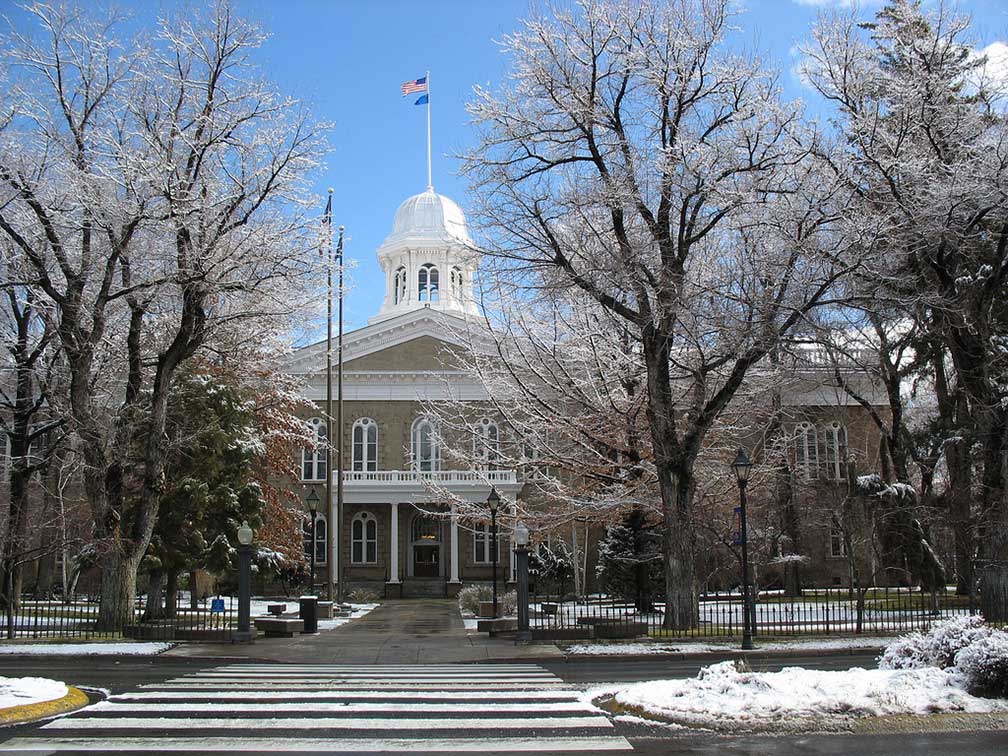 Image: teofilo

The Carson City's history began in mid 19th century. In 1851 Eagle Station was built at the site, a trading post and small ranch on the Carson Branch of the California Emigrant Trail, it served as a stopover for travel weary gold prospectors on their way to California.
Silver findings in the hills east of Carson City accelerated the arriving of people. Tens of thousands of miners poured into Carson City and Virginia City, both cities became boomtowns. In the 1860's, Carson City was a station on the Pony Express and the Overland mail. In 1861 Nevada Territory is created and Carson City is designated the territorial capital.
In 1864, during the Civil War, Nevada became the 36th state and Carson City Nevada's capital.

Today Carson City has a population of about 54,500 inhabitants (in 2015).

Carson City is home to the Nevada State Museum, and the Nevada State Railroad Museum, which preserves the railroad heritage of Nevada, the Carson City Mint Building, which was a branch of the United States Mint in Carson City, that primarily minted low numbers of silver coins.
The city has 6 elementary schools, 2 junior high schools, 2 high schools, and 1 alternative/charter school.

Outdoors: Lake Tahoe Nevada State Park (state park on the northeast shores of Lake Tahoe. The park is in the Western Nevada Region of Nevada State Parks. It includes the Marlette Lake Water System (a water system which was created to provide water for the silver mining boom in nearby Virginia City)
Washoe Lake State Park (lake and park between Reno and Carson City).

Just zoom in to see Nevada State Capitol, it houses the office of the Nevada governor.

The map shows a city map of Carson City with expressways, main roads and streets, and the location of Carson Airport (IATA code: CSN) four miles by road in northeast.


To find a location use the form below. To view just the map, click on the "Map" button.

To find a location type: street or place, city, optional: state, country.


Local Time Carson City:

Monday-August-20 01:34

Standard time zone Pacific Standard Time (PST): UTC/GMT -8 hours
Pacific Daylight Time (PDT) in use from the second Sunday in March, ends on the first Sunday in November; time zone offset: UTC/GMT -7 hours