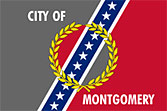 Satellite view showing Montgomery, capital and second most populous city of Alabama, a state in the East South Central Region in the

United States. The city is located 160 mi southwest of Atlanta, almost in the center of the state at the Alabama River.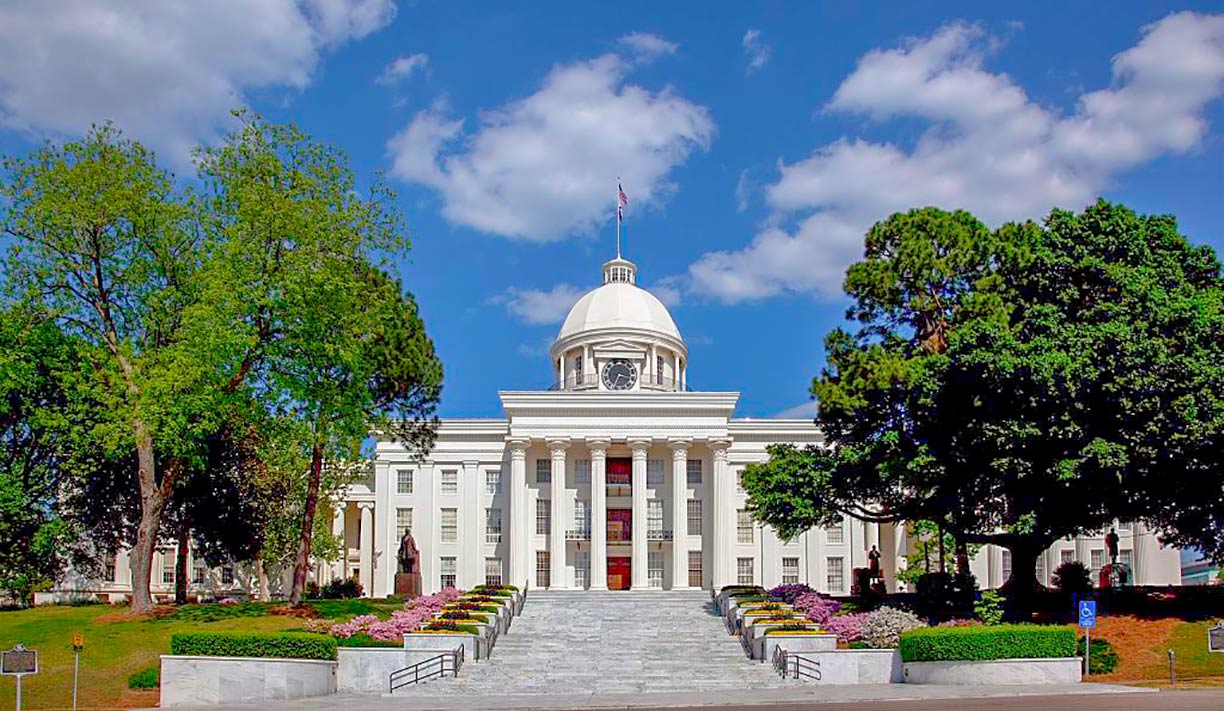 Image: Carol M. Highsmith

Alabama's future capital came into existence in 1819 by the merger of two towns, East Alabama and New Philadelphia, it became the incorporated town of Montgomery, named for General Richard Montgomery. For a short time the city held the title of capital of the Confederacy. In 1846 Montgomery became the state capital.

Today Montgomery is the second-largest city in the Yellowhammer State (Alabama) with a population of 200,600 inhabitants (in 2015), 374,000 people live in its metropolitan area.

The city is home to the Alabama State University, one of the historically black universities, the Troy University (Montgomery campus), and the Auburn University at Montgomery. The city has a large military presence due to Maxwell Air Force Base.

In 2014 Montgomery was awarded "All-America City 2014", the award is given annually by the National Civic League for outstanding civic accomplishments.


Montgomery points of interest: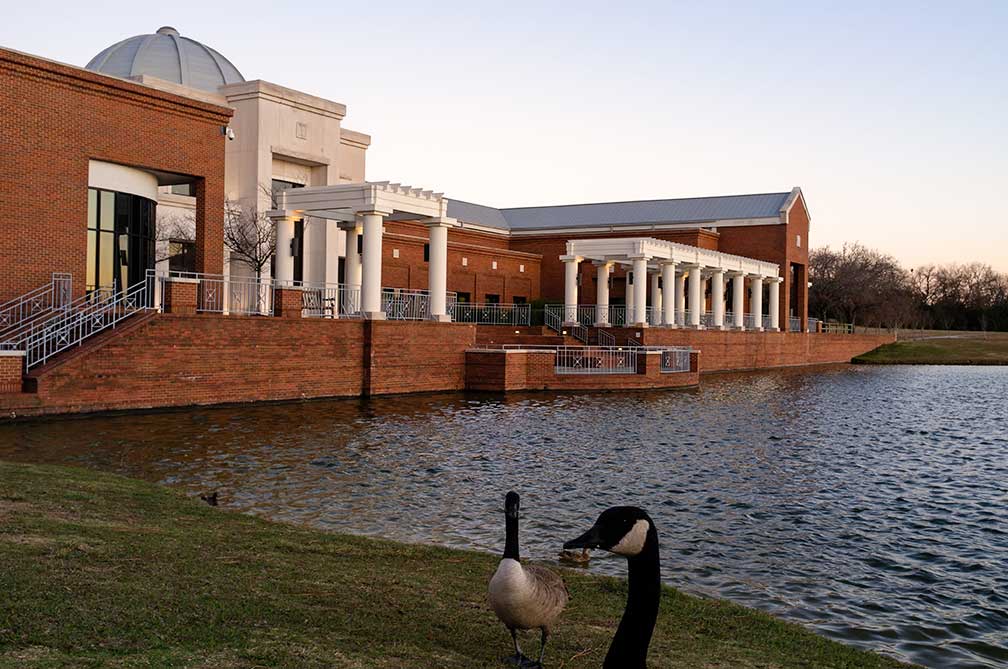 Image: Ralph Daily

Historical places: Alabama State Capitol (a National Historic Landmark, the Greek Revival style state capitol building was completed in 1851, it was home to the Alabama Legislature until 1985. Today it houses the Governor of Alabama and numerous other state offices. The building is also a museum of state history and politics).
First White House of the Confederacy (the executive residence of President Jefferson Davis and family while the capital of the Confederate States of America was in Montgomery (from February 4 until May 29, 1861))

Visual arts: Montgomery Museum of Fine Arts (collection of American art from the eighteenth to the twenty-first century)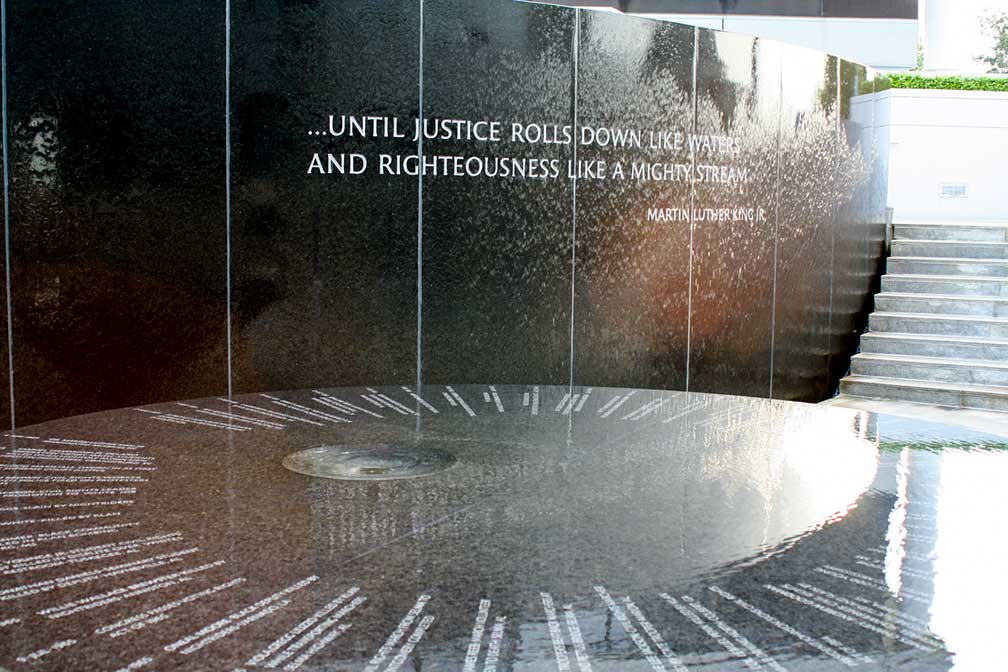 Image: Wayne Taylor

Churches: Dexter Avenue Baptist Church (Baptist church built 1883-89, a National Historic Landmark). Old Ship African Methodist Episcopal Zion Church (Clinton's Chapel is the oldest African American church congregation in Montgomery)

Memorial: Civil Rights Memorial (memorial to 41 people who died in the struggle for the equal rights during the Civil Rights Movement in the United States)

Parks: Montgomery Zoo (40-acre park with 750 animals and the Mann Wildlife Learning Museum, a natural history museum). Wright Brothers Park (public park overlooking the Alabama River).

Sports: Cramton Bowl (21,000-seat baseball stadium)

Just zoom in (+) to see Alabama State Capitol.

The page shows a city map of Montgomery with expressways, main roads and streets, zoom out to find the location of Montgomery Regional Airport (IATA code: MGM) about 8.5 mi (14 km) southwest of the central business district.

To find a location use the form below. To view just the map, click on the "Map" button.

To find a location type: street or place, city, optional: state, country.


Local Time Montgomery:

Friday-June-22 05:07

Standard time zone: Central Standard Time (CST); UTC/GMT -6 hours Central Daylight Time (CDT) in use from the second Sunday in March, ends on the first Sunday in November; time zone offset: UTC/GMT -5 hours