About Kansas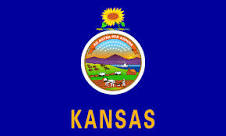 Kansas is a landlocked Midwestern U.S. state, more or less in the center of the nation. It is bordered by Nebraska on the north; Missouri on the east; Oklahoma on the south; and Colorado on the west.

The United States acquired the area of Kansas from France in 1803 as part of the Louisiana Purchase. Kansas was admitted to the Union on 29th January 1861, as the 34th state.



Area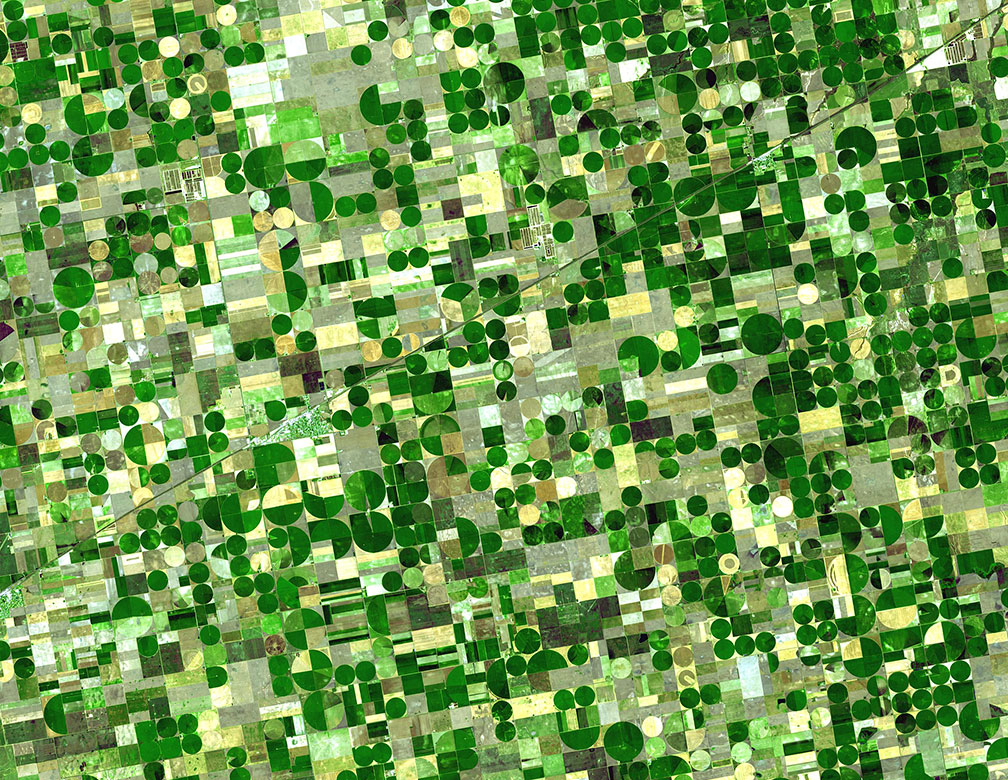 Image: NASA

Most of the state is situated in the Great Plains of the United States, a broad expanse of flat land covered by prairie, steppe, and grassland. Kansas covers an area of 213,099 km² [1], this is about the size of Great Britain (island) squeezed into a rectangular shape.

Kansas landscape is mostly flat with hills and forests in east. Many rivers run through the state, main rivers are the Arkansas River, the Kansas River, the Cimarron River, the Smoky Hill River, and the Little Arkansas. The Missouri River forms a section of the state's border with Missouri.

Mount Sunflower on the border to Colorado is the highest natural point at 1,231 m (4,039 ft). Odd, the highest point in the state is virtually indistinguishable from the surrounding terrain. There are amenities at the state's peak, including a picnic table, a small free library, a sunflower sculpture made from railroad spikes, and a plaque on the site stating, "On this site in 1897, nothing happened." Unfortunately the plaque is missing, apparently stolen.


Population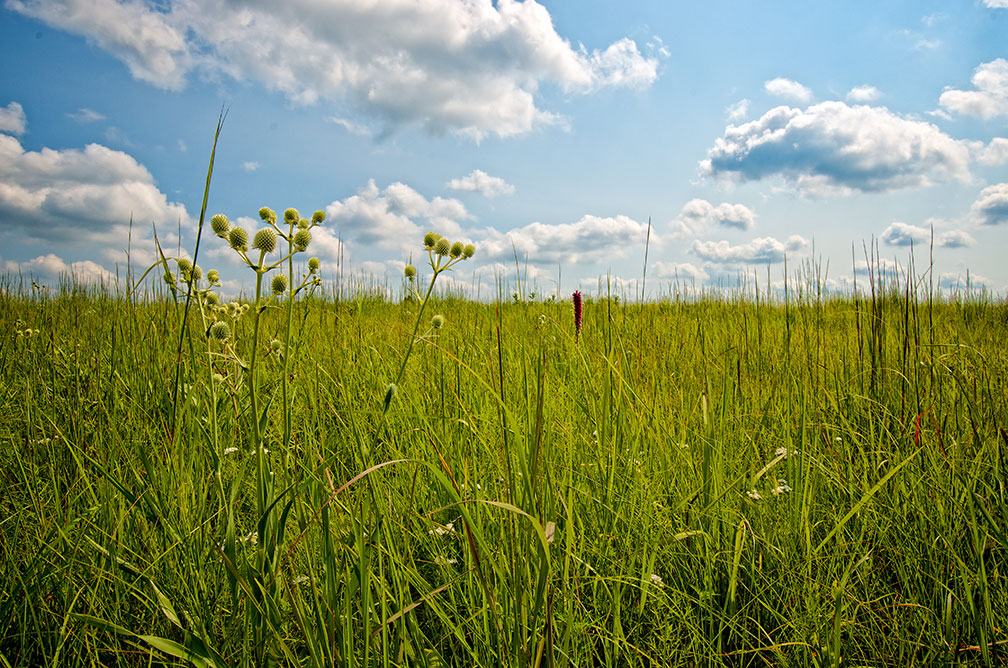 Image: brent flanders

Kansas has a population of 2.91 million people (est. 2018) [2], state capital is Topeka, largest city is Wichita. Other major cities are Overland Park (part of the Kansas City metropolitan area), Olathe, Topeka, and Lawrence.
Busiest airport in the state is Wichita Dwight D. Eisenhower National Airport (IATA code: ICT).


Cities and Towns in Kansas

The map shows the location of following cities and towns in Kansas:

Largest city is Wichita (390,000)
Second largest city is Overland Park (181,000),
Kansas City ((Kansas) 150,000), Olathe (part of Kansas City metro, 132,000), Topeka (capital city, 127,000)


Population figures in 2014






Image: Andrea Allen

Other cities and towns in Kansas:
Abilene, Arkansas City, Ashland, Atchison, Atwood, Belleville, Beloit, Chanute, Cherryvale, Cimmaron, Clay Center, Coffeyville, Colby, Concordia, Council Grove, Derby, Dodge City, El Dorado, Elkhart, Emporia, Fort Scott, Fredonia, Garden City, Garnett, Goodland, Great Bend, Greensburg, HaysIola, Hiawatah, Hill City, Holton, Hugoton, Hutchinson, Independence, Jetmore, Junction City, Kingman, Kinsley, Larned, Lawrence, Leavenworth, Lebanon, Liberal, Lyons, Manhattan, Marion, Marysville, Mc Pherson, Meade, Medicine Lodge, Neodesha, Ness City, Newton, Norton, Oakley, Oberlin, Osborne, Ottawa, Paola, Parsons, Phillipsburg, Pittsburg, Pratt, Russell, Salina, Scott City, Sharon Springs, St. Francis, St. John, Stockton, Sublette, Syracuse, Topeka, Tribune, Ulysses, WaKeeney, Wellington, Winfield, and Yates Center.





Image: Russell Feldhausen

The detailed map is showing the US state of Kansas with boundaries, the location of the state capital Topeka, major cities and populated places, streams and lakes, interstate highways, principal highways, and railroads.




You are free to use this map for educational purposes (fair use), please refer to the Nations Online Project.