About New Hampshire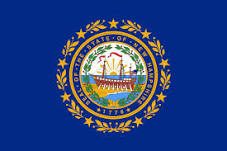 New Hampshire is one of the six states of New England, a region in the northeastern United States.
NH is bordered by the Québec province of Canada to the north and northwest, by the US state of Maine in east, Massachusetts to the south; the Connecticut River forms its border with Vermont to the west. The 5th smallest US state by land area has a short coastline (18 mi or 29 km) on the Atlantic Ocean.

New Hampshire was settled from England in the 17th century and was one of the original thirteen states of the Union. New Hampshire ratified the U.S. Constitution on 21st June 1788, as the ninth state.



Area
Roughly shaped like a right-angled triangle, NH covers an area of 24,214 km² [1], making it somewhat smaller than Belgium.

Highlights of its mountainous landscape are the White Mountains range, the White Mountain National Forest is known for winter sports areas, within the Presidential Range is Mt. Washington, the highest peak in the Northeastern United States at 1,916.6 m (6,288.2 ft). To the south of the range is New Hampshire's Lakes Region, a popular tourist destination, Lake Winnipesaukee is the largest of New Hampshire's many lakes.



Population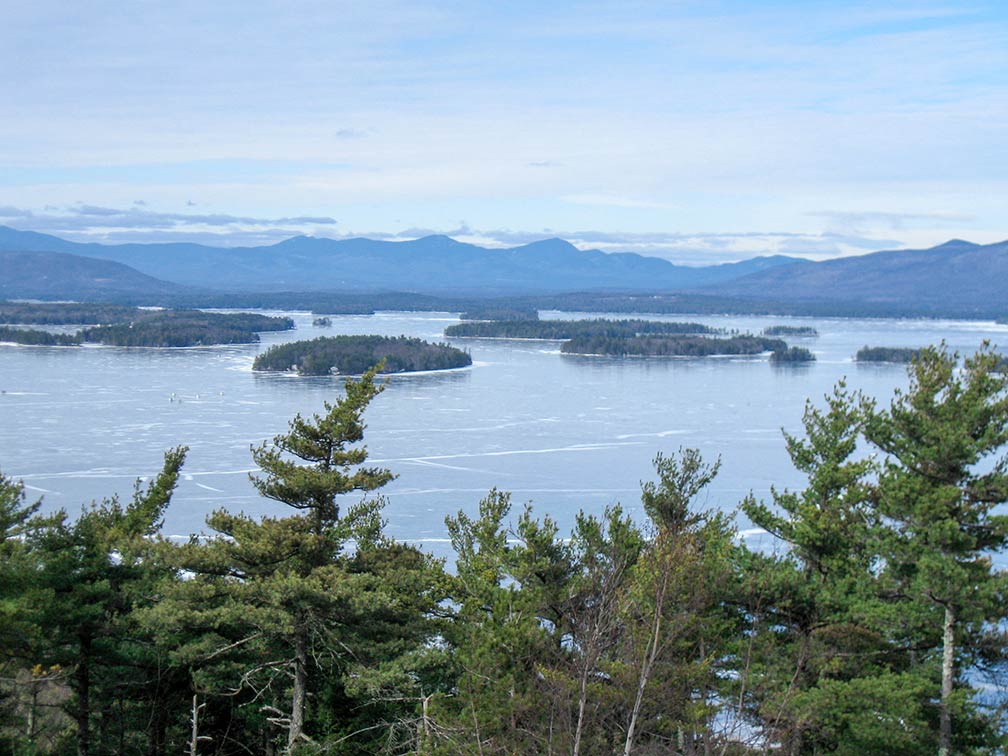 Image: Ken Gallager

New Hampshire has a population of 1.33 million people (est. 2018) [2]. Capital is Concord, largest city is Manchester (NH), largest metropolitan area is Greater Manchester with a population of 400,000.
By far the largest airport in the state is Manchester-Boston Regional Airport (IATA code: MHT) south of Manchester NH.



Cities and Towns in New Hampshire

The map shows the location of following cities and towns in New Hampshire:

Largest cities in New Hampshire with a population of more than 90,000:
Manchester (110,000), Nashua (68,000), Concord (42,000), Derry (33,000), Dover (30,000), Rochester (30,000)


Population figures in 2014



Other cities and towns in New Hampshire:
Berlin, Claremont, Conway, Exeter, Franklin, Hanover, Keene, Laconia, Lancaster, Lebanon, Littleton, Milford, Plymouth, Portsmouth, and Woodsville.







Image: Mike Spenard




The detailed map below is showing the US state of New Hampshire with boundaries, the location of the state's capital Concord, major cities and populated places, rivers, streams and lakes, interstate highways, principal highways, and railroads.



You are free to use this map for educational purposes (fair use), please refer to the Nations Online Project.