About Iowa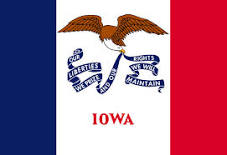 Iowa is a Midwestern U.S. state bordered by Minnesota to the north, Missouri to the south; and South Dakota to the north west.

Iowa is the only state whose east and west borders are formed almost entirely by rivers.

The Missouri River in west designates the state border with Nebraska and the Mississippi River defines its borders with Wisconsin and Illinois to the east. Other major rivers are the Des Moines River and the Cedar River, a tributary to the Iowa River.



History
In colonial times, Iowa was a part of French Louisiana and Spanish Louisiana. After the Louisiana Purchase, first American settlers moved to Iowa in June 1833, people and families from Ohio, Pennsylvania, New York, Indiana, Kentucky, and Virginia in search for new frontiers.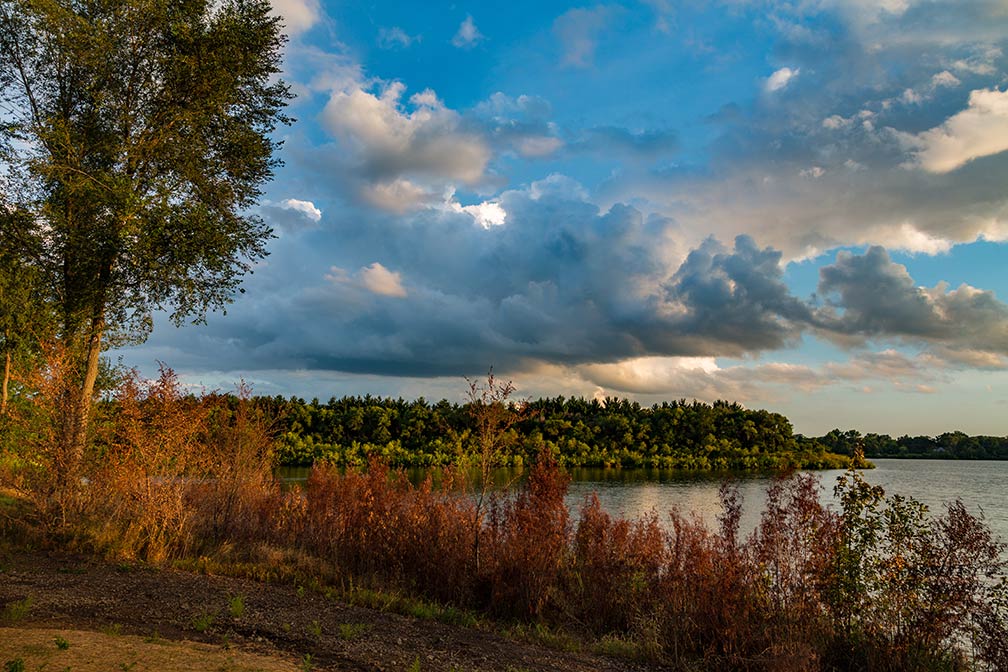 Image: Tony Webster

In 1838, the U.S. Congress established the Territory of Iowa (Population 23,242). Eight years later on 28 December 1846, Iowa became the 29th state in the Union. Short after admittance to the Union, Iowa organized campaigns for settlers and investors, boasting the young frontier state's rich farmlands, fine citizens, a free and open society, and good government.



Area
Iowa covers an area of 145,746 km² (56,272.81 sq mi) [1], compared it is slightly larger than Greece.
The 'Land of the Rolling Prairie' offers rolling plains and cornfields, steep hills and valleys in north.

Most of Iowa's land is used for agriculture; crops cover about 60% of the state, 30% is grasslands (pasture and hay with some prairie and wetland).

Highest natural point is Hawkeye Point at whopping 509 m (1,671 ft). It is easy to find, there are a flagpole, a picnic bench, a tile mosaic, and several granite markers.



Population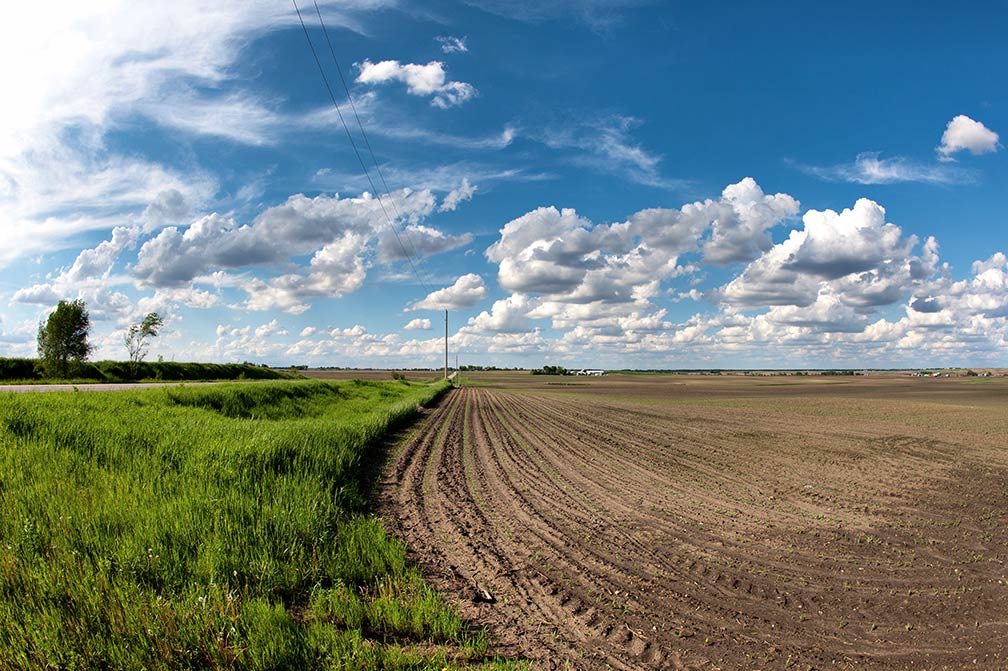 Image: Carl Wycoff

Today, Iowa has a population of 3.18 million people (est. 2018) [2], capital and largest city is Des Moines, other major cities are Cedar Rapids, Davenport, and Sioux City.

The two busiest airports in the state are Des Moines International Airport (IATA code: DSM), and Cedar Rapids' The Eastern Iowa Airport (IATA code: CID).



Cities and Towns in Iowa

The map shows the location of following cities and towns in Iowa:

Largest city is Des Moines (208,000)
Second largest city is Cedar Rapids (126,000),
Davenport (100,000), Sioux City, Waterloo, Iowa City, Council Bluffs, Ames, Dubuque, and West Des Moines.

Other cities and towns in Iowa:
Ankeny, Atlantic, Bettendorf, Boone, Burlington, Carroll, Cedar Falls, Centerville, Chariton, Charles City, Cherokee, Clarinda, Clinton, Creston, Decorah, Denison, Emmetsburg, Estherville, Fairfield, Fort Dodge, Fort Madison, Grinnell, Indianola, Iowa Falls, Keokuk, Knoxville, Le Mars, Maquoketa, Marion, Marshalltown, Mason City, Mount Pleasant, Muscatine, Newton, Osceola, Oskaloosa, Ottumwa, Red Oak, Sheldon, Shenandoah, Spencer, Spirit Lake, Storm Lake, Urbandale, Washington, Waverly, and Webster City.



Image: Jason Mrachina
The detailed map shows the US state of Iowa with boundaries, the location of the state capital Des Moines, major cities and populated places, rivers, streams and lakes, interstate highways, principal highways, and railroads.

You are free to use this map for educational purposes (fair use), please refer to the Nations Online Project.