About New Mexico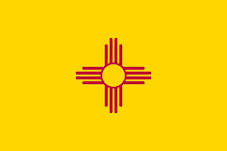 New Mexico is a landlocked state in the Mountain Division in the south-western US, bordered (clockwise) by Colorado on the north, Oklahoma and Texas on the east, Chihuahua and Sonora, states of Mexico on south, and Arizona on the west.

The region was 'obtained' from Mexico in 1848 and 1854, in 1912 it became the 47th state of the Union.

New Mexico occupies a total area of 314,917 km² (121,590 sq mi) [1] , making it the 5th largest US state by area, compared it is about the size of Poland.

Highest point in the state is Wheeler Peak at 4013.3 m (13,167 ft) in the Sangre de Cristo Mountains, a subrange of the Rocky Mountains. Main rivers are the Rio Grande and the Pecos River.




Best of New Mexico

New Mexico's nickname is Land of Enchantment, its landscape offers a variety of appropriate amazing sights, from white deserts to heavily forested mountain wildernesses and snow-capped peaks, and from Aztec Ruins to Gila Cliff Dwellings and petroglyphs in New Mexico's West Mesa.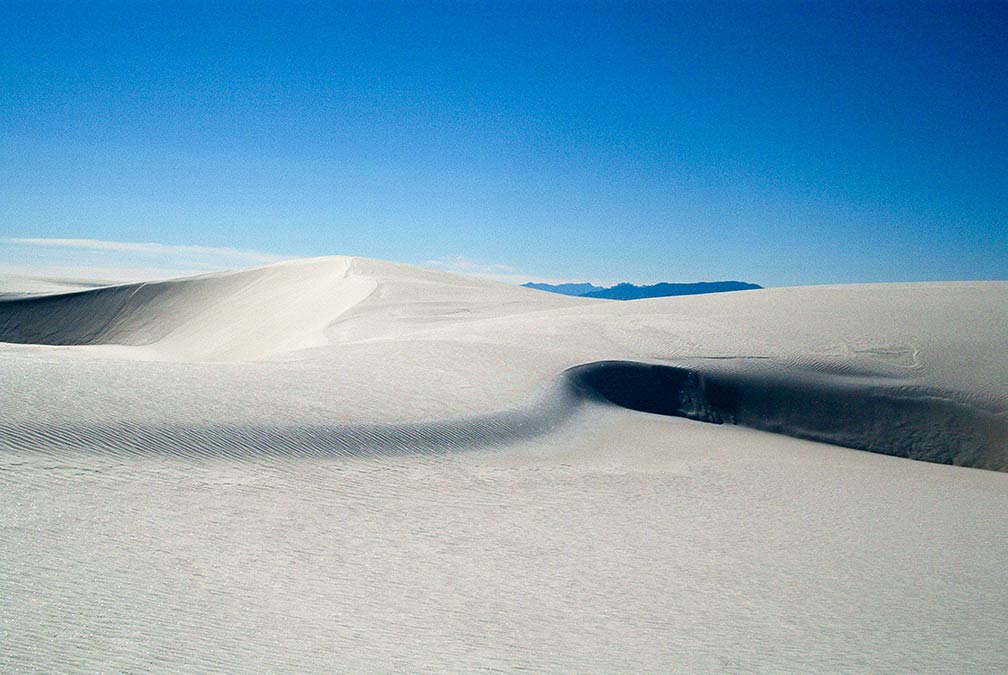 Image: Jennifer Willbur

Tourism is one of the main pillars of NM's economy. Highlights on a tourist's itinerary are the White Sands National Monument with its rare pure-white gypsum sand dunes in the northern Chihuahuan Desert (https://www.nps.gov/whsa/index.htm).

Bandelier National Monument, human settlements from around 11,000 years ago (https://www.nps.gov/band/index.htm).

The Petroglyph National Monument, an archaeological site with thousands of prehistoric Native American drawings near Albuquerque (https://www.nps.gov/petr/index.htm).

Carlsbad Caverns National Park, stalactites and stalagmites in limestone chambers, ingredients to make a great tourist attraction (https://www.nps.gov/cave/index.htm).


Image: NPS

Gila Cliff Dwellings National Monument, in the Gila Wilderness, best of cliff dwelling ever (https://www.nps.gov/gicl/index.htm).




Population
New Mexico has a population of just 2 million people (est. in 2018) [2], it is among the least densely populated US states (rank 45).

Capital is Santa Fe, largest city is Albuquerque, largest metropolitan area is Albuquerque metropolitan area (pop. 900,000). Spoken languages are English 64%, Spanish 28%, and Navajo 4%.
Largest airport in the state is Albuquerque International Sunport (IATA code: ABQ).


Cities and Towns in New Mexico

The map shows the location of following cities and towns in New Mexico:

Largest cities in New Mexico with a population of more than 40,000:
Albuquerque (546,000), Las Cruces (98,000), Rio Rancho (87,000), Santa Fe (68,000), Roswell (48,000), Farmington (46,000), South Valley (41,000, part of Albuquerque Metropolitan Area)


Population figures in 2014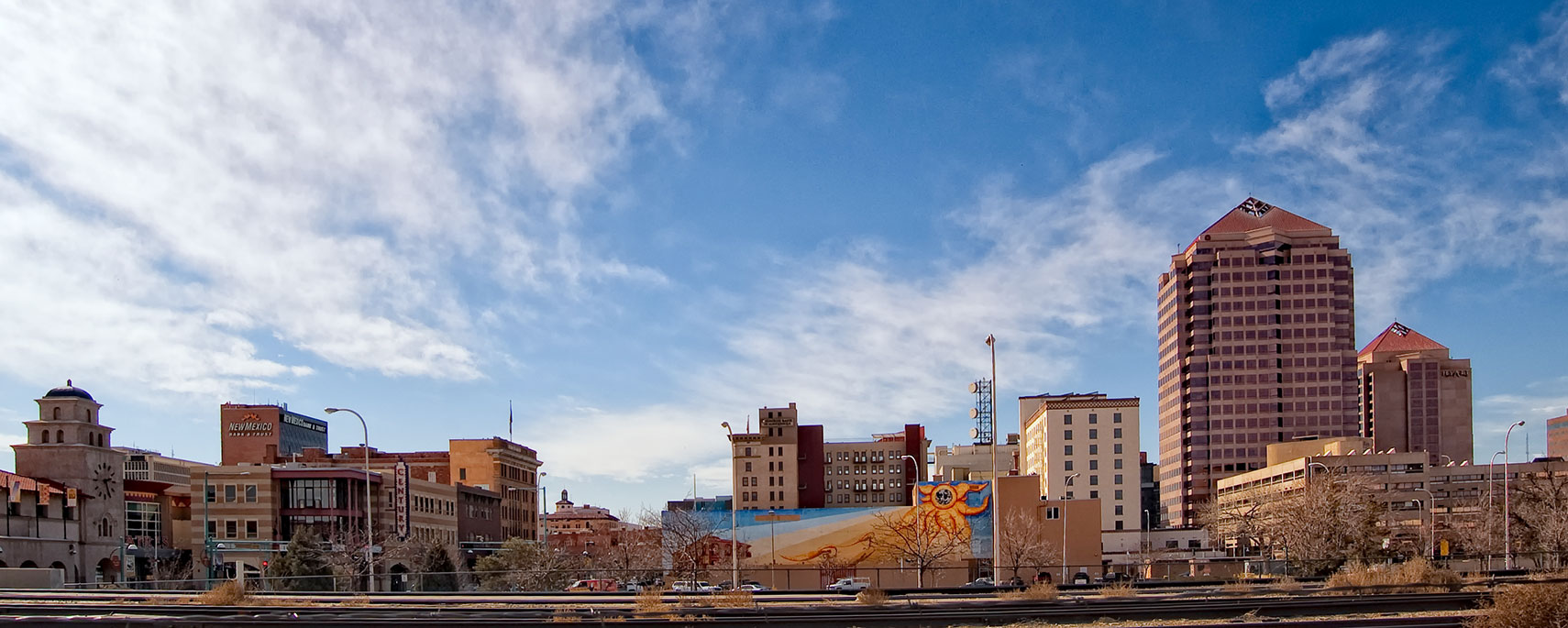 Image: Mike Tungate


Other cities and towns in New Mexico:
Alamogordo, Artesia, Aztec, Belen, Bernalillo, Carlsbad, Carrizozo, Cimarron, Clayton, Clovis, Cuba, Deming, Des Moines, Espanola, Estancia, Fort Sumner, Gallup, Grants, Hatch, Hobbs, Las Vegas, Logan, Lordsburg, Los Alamos, Lovington, Mora, Mosquero, Portales, Raton, Reserve, Santa Rosa, Shiprock, Silver City, Socorro, Springer, Taos, Tierra Amarilla, Truth or Consequences, Tucumcari, Vaughn, Zuni.


The detailed map showing the US state of New Mexico with boundaries, the location of the state capital Santa Fe, major cities and populated places, rivers and lakes, interstate highways, principal highways, and railroads.




You are free to use this map for educational purposes (fair use), please refer to the Nations Online Project.