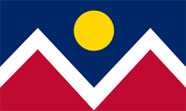 Satellite view showing Denver, officially the City and County of Denver, largest city and the capital of Colorado in the central

United States. Denver is located at the confluence of the Cherry Creek and the South Platte River, east of the Rocky Mountains at the western edge of the Great Plains.
The "Mile High City" lies at an elevation of, you thought as much, 1 mile, or 1,609 m, or also 5,280 feet (but who wants to be a 5,280 Feet High City?).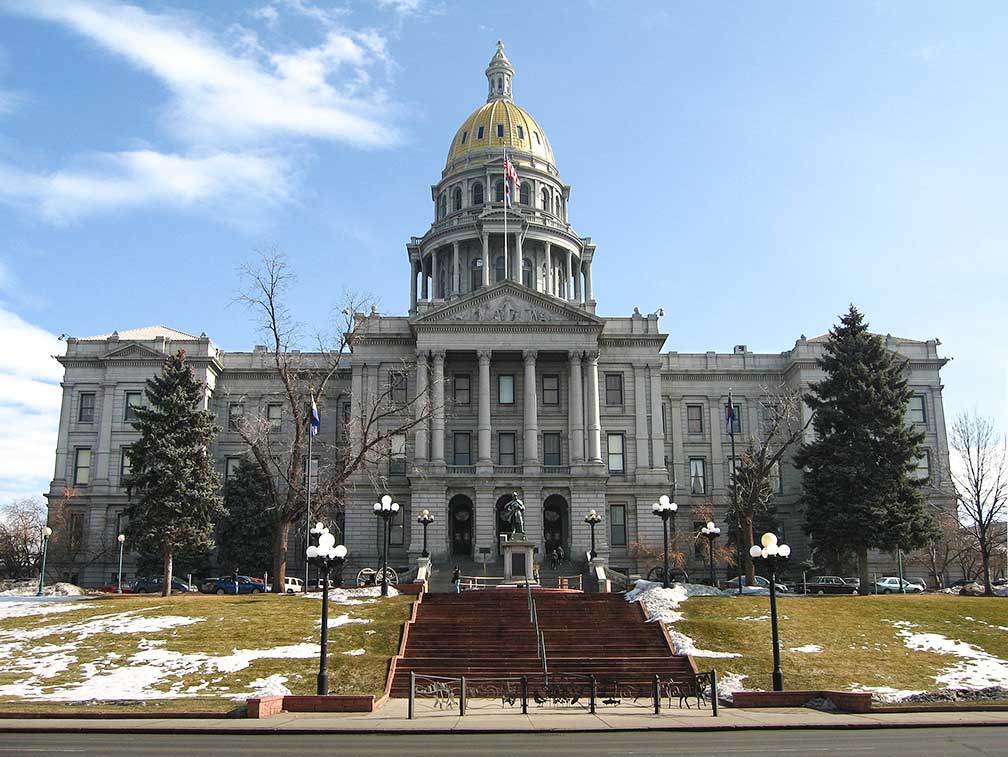 Photo: Greg O'Beirne

When gold is discovered in the Rockies in 1858, thousands of venturers, merchants, miners, settlers and prospectors set out for Colorado, and the site of today Denver, became a makeshift mining town.

In 1861, Denver City became part of the new established Colorado Territory. Six years later, in 1867 Denver was established as the permanent seat of government Colorado Territory and on 1 August 1876 Colorado is admitted to the Union as 38th State.

Today Denver has a city population of about 682,500 inhabitants (in 2015), 2.8 million people live in the Denver-Aurora-Lakewood metropolitan area, more than half of the state's population.

The city's economy is based on its geographic position. Denver is the primate city in a radius of more than 500 miles (800 km). The city is a huge transportation hub and a center for distribution of goods and services for Colorado and many neighboring states.


Denver points of interest:

Denver highlights are: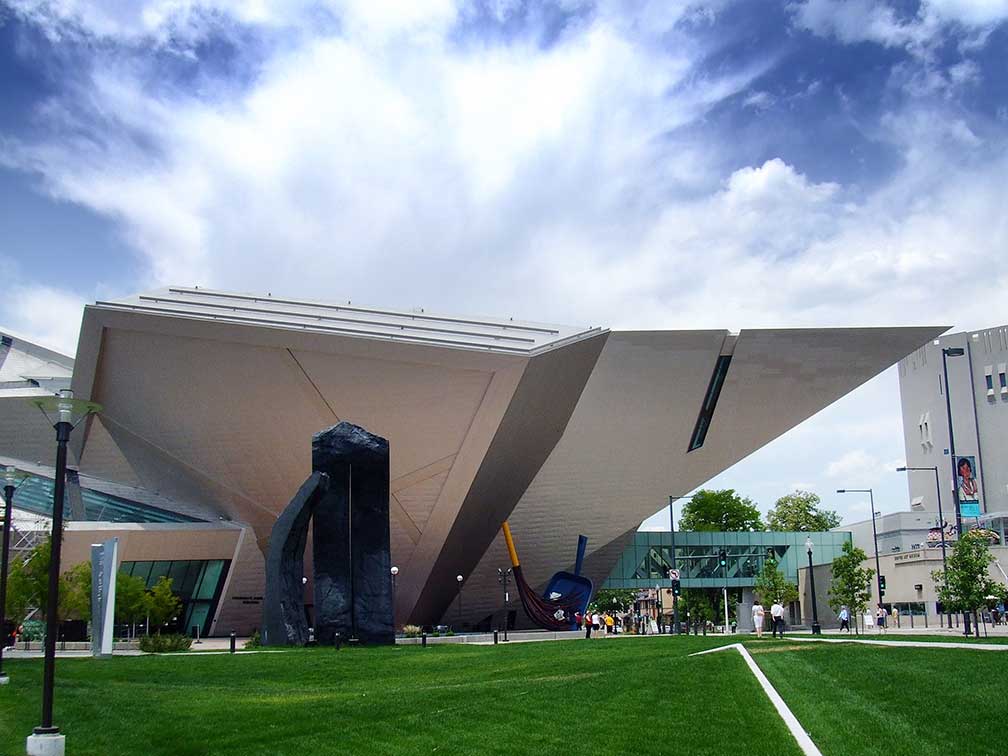 Photo: Ray Tsang

Historic places: Colorado State Capitol, LoDo (Lower Downtown), the oldest and original settlement of the city of Denver. Denver Mint, built in 1897, one of the four US mints that produce coins.

Hotels: Brown Palace Hotel, second-oldest operating hotel in Denver, built 1892.

Arts: Denver Art Museum (DAM), largest art museums within a radius of 500 mi, showcases a collection of American Indian art, Modern and Contemporary Art, it is home to Linda, famous sculpture by Denver artist John DeAndrea.

Churches: Cathedral Basilica of the Immaculate Conception, French Gothic style cathedral of the Archdiocese of Denver constructed in the beginnings of the 20th century.

Shopping: 16th Street Mall, Denver's must shopping area, dining and entertainment included.

Performing arts: Avenue Theater, performs comedies, musicals, and plays. The Historic Elitch Theatre, theater and workshop productions in a historic theater. Ellie Caulkins Opera House, home to Opera Colorado, and part of the Denver Performing Arts Complex which houses also the Buell Theatre and Boettcher Concert Hall.

Parks: Denver Zoo, founded in 1896, was the most popular paid attraction in the Denver metropolitan area in 2005.
Civic Center, square and park in downtown, surrounded by the Denver Art Museum, the Denver Public Library, the Colorado State Capitol, the City and County Building of Denver, the Colorado History Museum, the Colorado State Judicial Building, and Denver Mint.

Theme park: Elitch Gardens, amusement and water park in downtown.

Sports: Coors Field, baseball park and home to the Colorado Rockies. Mile High, football stadium and home field of Denver Broncos. Pepsi Center, multi-purpose arena, home to the Denver Nuggets (basketball).

Outdoors: Get fresh in the Rocky Mountains at Loveland Ski Area, located within the Arapahoe National Forest.

Just zoom in (+) to see Colorado State Capitol.

The Map shows a city map of Denver with expressways, main roads and streets, zoom out to find Denver International Airport (IATA code: DEN) located in north east of Downtown Denver, in a distance of about 38 km (23,5 mi) by road.

To find a location use the form below. To view just the map, click on the "Map" button.

To find a location type: street or place, city, optional: state, country.


Local Time Denver:

Thursday-February-22 15:37

Mountain Standard Time (MST): UTC/GMT -7 hours
Mountain Daylight Time (MDT) in use from the second Sunday in March, ends on the first Sunday in November; time zone offset: UTC/GMT -6 hours