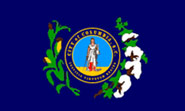 Satellite view showing Columbia, largest city and capital of South Carolina in the

United States. The city is situated where the Broad and Saluda rivers create the Congaree River in the center of the state. South Carolina is situated in the southeastern region of the United States bordered by the Atlantic Ocean in south east.




Image: Kevin Oliver

The site of today Columbia was a frontier fort on the west bank of the Congaree River, it was the head of navigation in the Santee River system. A ferry was established by the colonial government in 1754 to connect the fort with the growing settlements the east bank of the river.

Columbia was founded in 1786, it was one of the first planned cities in the United States. The city replaced Charleston, South Carolina as state capital in 1786.

Today Columbia has a city population of about 133,000 inhabitants (est. 2015), about 785,000 people live in the Columbia-South Carolina metropolitan area.
The city is home to the main campus of the University of South Carolina.


Columbia Points of interest:

Places: South Carolina State House (the building houses the government of the U.S. state of South Carolina), Koger Center for the Arts (multi-purpose venue, home of the South Carolina Philharmonic),

Museums: Columbia Museum of Art and South Carolina State Museum. EdVenture (large children's museum)

Parks: Finlay Park (largest city park in downtown Columbia), Riverbanks Zoo and garden (zoo and botanical gardens), Sesquicentennial State Park (state park with many hiking trails, meeting facilities, a dorm, a ropes course), Frankie's Fun Park (family-friendly amusements).

Outdoors: Lake Murray (recreational attraction), Dreher Island State Recreation Area (recreation area for boating, hiking, camping, and fishing), Congaree National Park (old growth bottomland hardwood floodplain forest),Sumter National Forest (includes a portion of the the Ellicott Rock Wilderness), Francis Marion National Forest (forest with recreation opportunities including the planned Palmetto foot and mountain bike trail)

Sports: Williams-Brice Stadium (football), Colonial Life Arena (basketball)

The map shows a city map of Columbia with expressways, main roads and streets, zoom out to find the location of Columbia Metropolitan Airport (IATA code: CAE), about 7.2 mi (12 km) by road (via SC-602/Platt Springs Rd), southwest of Columbia's central business district.

Just zoom in (+) to see South Carolina State House, it houses the government of the U.S. state of South Carolina.


To find a location use the form below. To view just the map, click on the "Map" button.