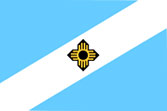 Satellite view showing Madison, capital and second largest city of the State of Wisconsin in the

United States. The city is located 80 mi (127 km) west of Milwaukee, WI in the the Four Lakes region in south-central Wisconsin. A portion of Madison is built on the isthmus (land-bridge) between Lake Mendota and Lake Monona.

Wisconsin Territory was created in 1836 and in need for a capital. Although Madison existed only on paper back then, it was chosen by vote as the new seat of government, vigorously lobbied by James Doty, who had purchased over a thousand acres (4 km²) of land on the isthmus.

Today Madison has a population of about 243,000 inhabitants (in 2014), and more than half a million people live in its metropolitan area.

The city is home of the University of Wisconsin–Madison, the state's flagship public university.

Just zoom in (+) to see Wisconsin State Capitol, the only State Capitol ever built on an isthmus. The building houses Wisconsin's State Supreme Court, the Senate, and the Office of the Governor.

The page shows a city map of Madison with expressways, main roads and streets, zoom out to find the location of Dane County Regional Airport (IATA code: MSN) 6 mi (9 km) by road, northeast of Madison's central business district.

To find a location use the form below. To view just the map, click on the "Map" button.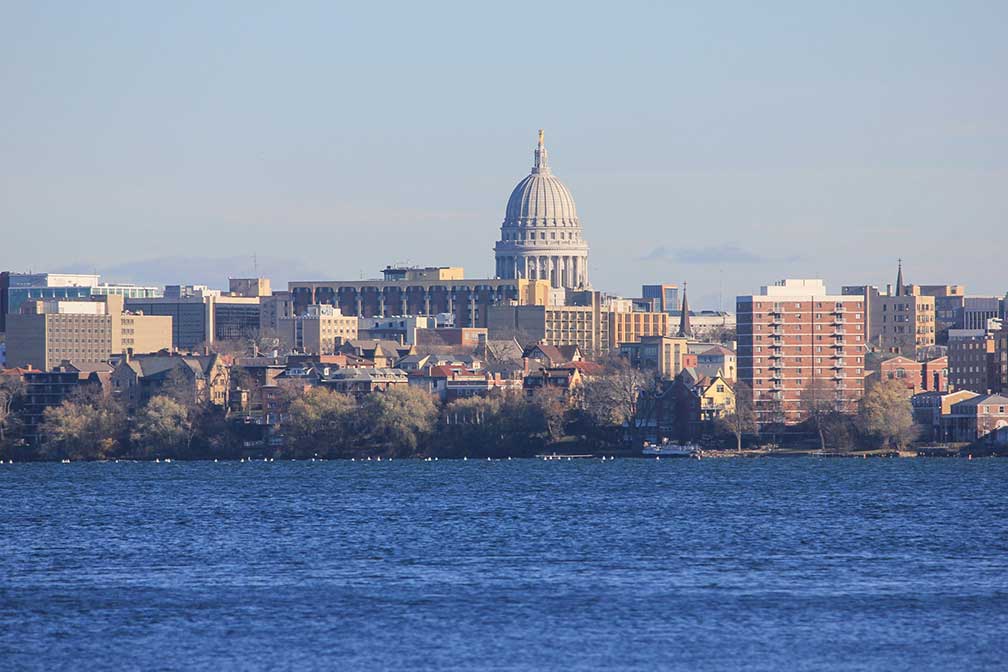 Madison skyline with Wisconsin State Capitol in center.
Image: Archbob




Bookmark/share this page








To find a location type: street or place, city, optional: state, country.


Local Time Madison:

Friday-July-29 2016 02:46

Standard time zone: Central Standard Time (CST); UTC/GMT -6 hours Central Daylight Time (CDT) in use from the second Sunday in March, ends on the first Sunday in November; time zone offset: UTC/GMT -5 hours