About Maine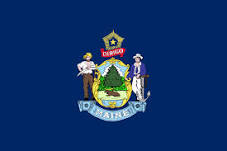 Maine is the easternmost state, situated in the northeastern United States on the US–Canada border, it is the northernmost of the six New England states.

Maine is bordered by the Canadian provinces of Québec to the northwest and New Brunswick to the north and northeast. The state borders the Atlantic Ocean (Gulf of Maine) to the southeast and the US state of New Hampshire to the southwest. The state's nickname is "The Pine Tree State", the destination-marketing organization for the United States promotes Maine as "Vacationland".


The region was visited by John Cabot (an Italian navigator under the commission of Henry VII of England) in 1498 and colonized by England in the 1600s and 1700s.

Maine was originally part of Massachusetts. It was included in the Charter of New England in 1620 and the Charter of Massachusetts Bay in 1629, the latter became the Constitution of the Massachusetts Bay Colony, predecessor to the Commonwealth of Massachusetts. In 1819, Massachusetts agreed to allow its district of Maine to petition for statehood. Maine was admitted to the Union as a separate state on 15th March 1820 as the 23rd state. [1]



Area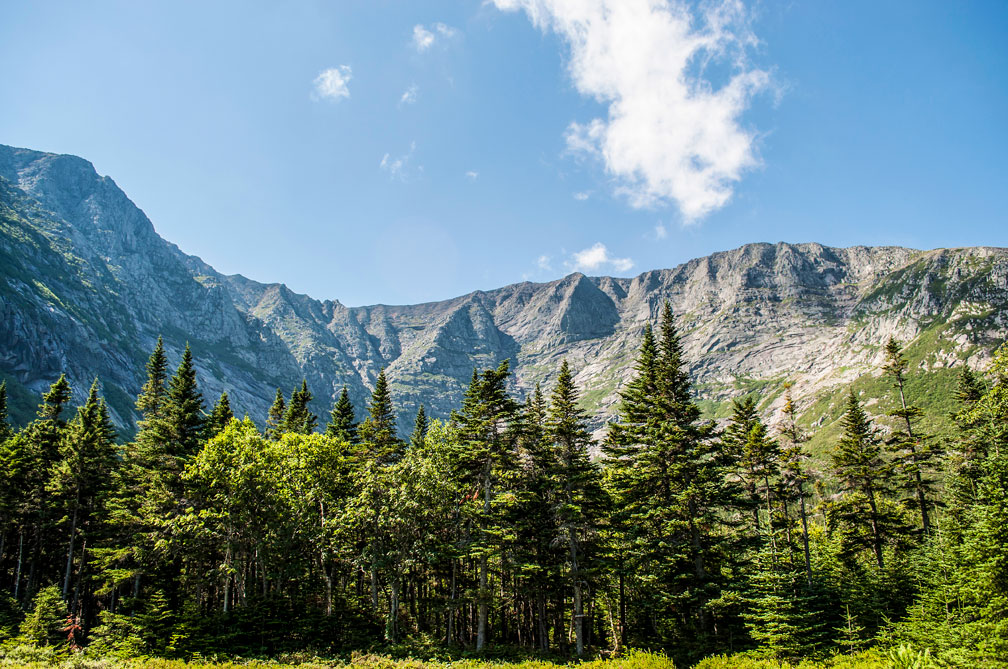 Image: James

Maine occupies an area of 91,646 km² (35,385 sq mi) [2], compared it is about the size of Portugal.


Maine Sights
Maine's landscape offers some unique geographical features: the state is US number one in forestry, about 83% of its territory is forested.

West Quoddy Head is the easternmost point on the U.S. mainland.
The northern section of the Appalachian Mountains, the eroded remains of an ancient mountain range of alpine proportions runs along the western border of the state.

Highest elevation in the state is Mount Katahdin 1606 m (5,270 ft), located in Baxter State Park almost in the center of Maine, it is the northern terminus of the Appalachian Trail, the 3,500 km (2,200 mi) long marked hiking trail in the Eastern US.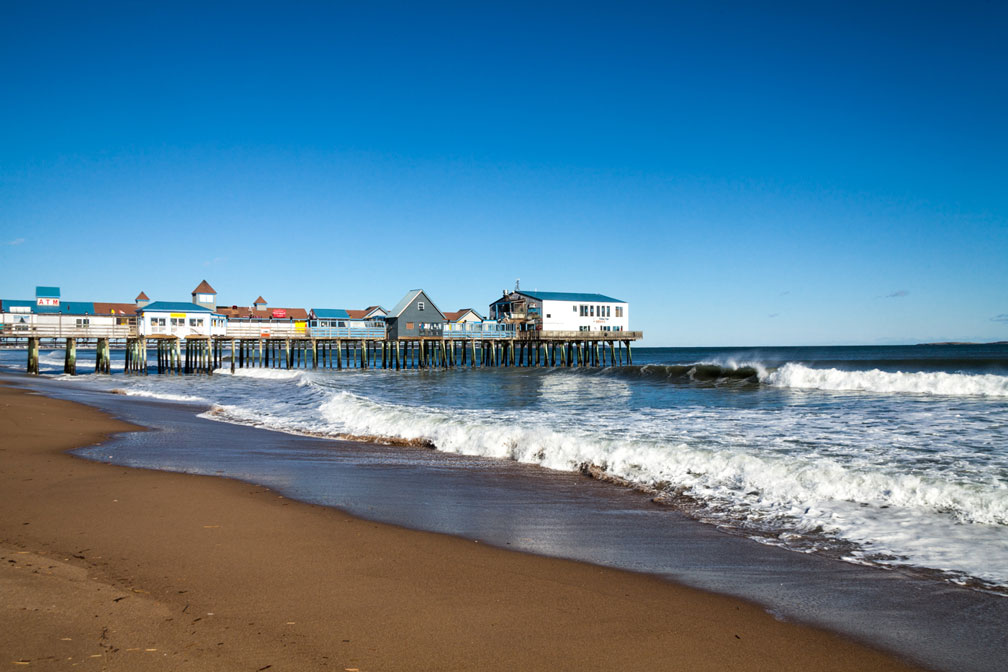 Image: Paul VanDerWerf

In the disputed maritime border area is Old Sow whirlpool, the largest tidal whirlpool in the Western Hemisphere.
Old Orchard Beach, a popular summer beach destination with clam shacks and T-shirt shops.
Machias Seal Island and North Rock (disputed islands) and two of Maine's 3166 coastal islands.
Mount Desert Island, largest island off the coast of Maine and home to the first national park east of the Mississippi, the Acadia National Park.
Maine occupies a lake-rich region, hundreds of lakes and ponds are decoratively distributed throughout the state, the largest are Moosehead Lake, Sebago Lake, and Chesuncook Lake.



Population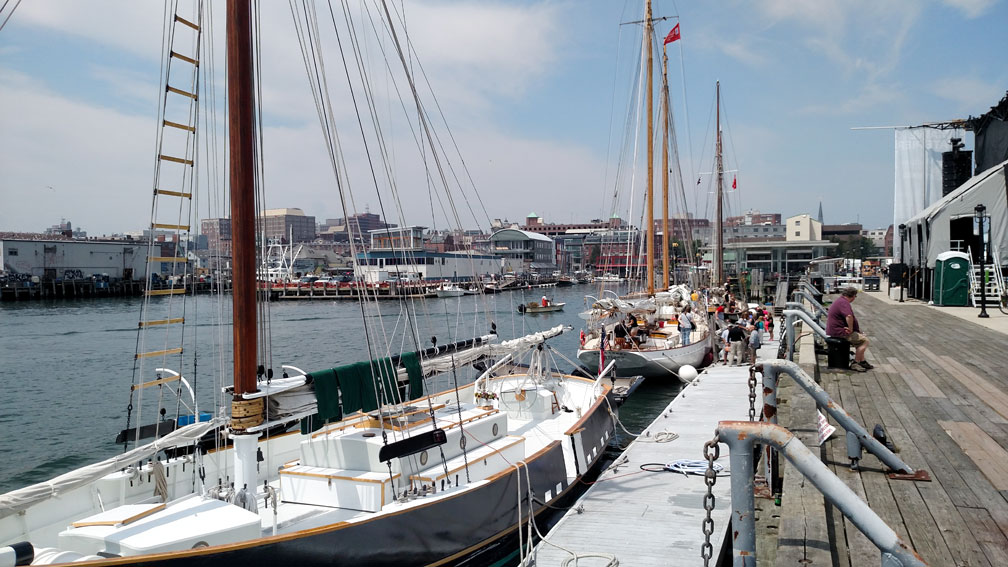 Image: Bd2media

Maine has a population of about 1.33 million people (est. 2018) [3], it is the most sparsely populated state east of the Mississippi, capital city is Augusta, largest city and economic capital is Portland, Maine, largest metropolitan area is Greater Portland (Portland-South Portland-Biddeford).
Busiest airports in the state are Portland International Jetport (IATA code: PWM), and Bangor International Airport (IATA code: BGR).



Cities and Towns in Maine

The map shows the location of following cities and towns in Maine:

Largest cities in Maine with a population of more than 20,000:

Portland (66,200), Lewiston (36,600), Bangor (33,000), South Portland (25,000; adjoining Portland), Auburn (23,000), Sanford (21,000), Biddeford (21,000)

Other cities and towns in Maine:
Ashland, Augusta, Bar Harbor, Bath, Belfast, Brunswick, Bucksport, Calais, Camden, Caribou, Dexter, Dover-Foxcroft, Eastport, Ellsworth, Farmington, Fort Fairfield, Fort Kent, Greenville, Houlton, Jackman, Kittery, Lincoln, Machias, Macwahoc, Madawaska, Mars Hill, Millinocket, Newport, Norway, Orono, Presque Isle, Rockland, Rumford, Saco, Skowhegan, Topsfield, Van Buren, Vanceboro, Waterville, and Westbrook.



The detailed map below is showing the US state of Maine with boundaries, the location of the state capital Augusta, major cities and populated places, rivers and lakes, interstate highways, principal highways, and railroads.




You are free to use this map for educational purposes (fair use), please refer to the Nations Online Project.