About California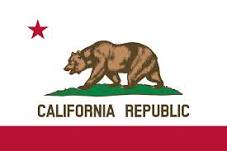 California is a state in the western US, on the coast of the Pacific Ocean bordered by the US states of Oregon, Nevada, and Arizona and by Mexico in south.

The United States acquired the area of California from Mexico in 1848, with generally the same boundary as the present state.

The area of California was never organized as a territory, but was administered from 1848 to statehood by a federal military authority. California was admitted to the Union on 9th September 1850, as the 31st state.


Area
With an area of 423,970 km² [1], the Golden State (its Nickname) is somewhat larger than Germany or slightly smaller than Iraq.


Geography
California has some interesting geographical features like the Pacific Ocean coast line, with a length of 1,350 km (840 mi), large parts of the coast are accessible by the California State Route 1, the Pacific Coast Highway is famous for running along some of the most beautiful coasts in California, connecting the Greater Los Angeles Area with the San Francisco Bay Area.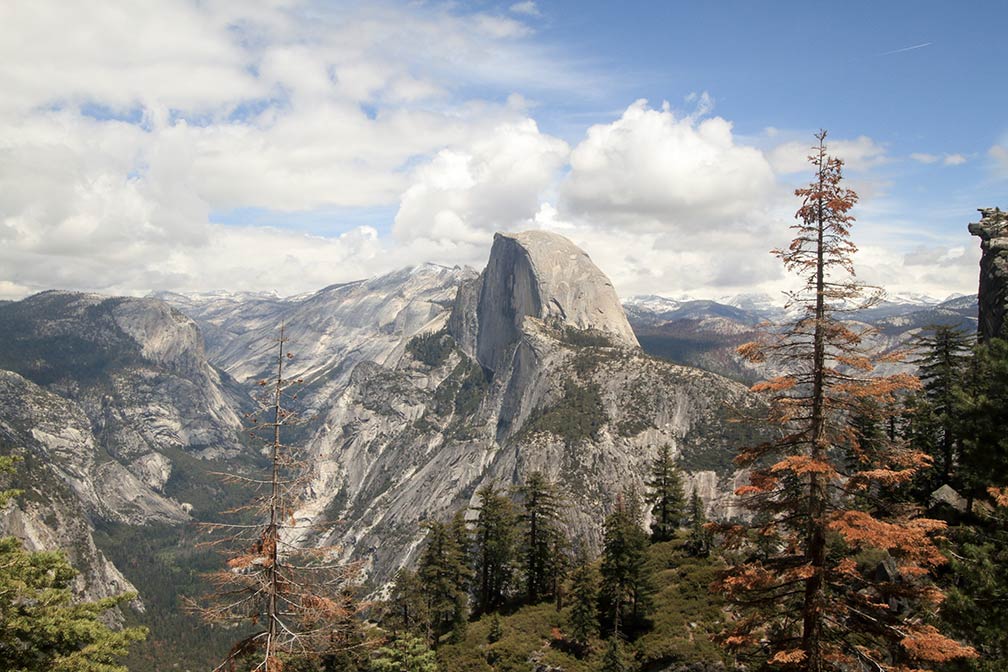 Image: Keenan Loo

The (in)famous and very active San Andreas Fault zone which is part of the Pacific Ring of Fire is a continental transform fault, where the North American Plate and the Pacific Plate slide past each other, this tectonic plate movement will be responsible for "the next big one" in the area, an earthquake of magnitude 7.0 or greater.

Then we have the Sierra Nevada, a 640 km (400 mi) long mountain range running north to south, within there is Lake Tahoe, the large freshwater lake is the second deepest lake in the United States and the largest alpine lake in North America at an elevation of 1,900 m (above sea level) [2]. The next attraction of the Sierra Nevada is the highest mountain in the contiguous United States, Mount Whitney with an altitude of 4,421 m or 14,505 ft.

We furthermore have the Mojave Desert which occupies a large part of southeastern California, situated within the desert is the Death Valley, which holds the record for the highest recorded air temperature on Earth. The Mojave is bounded in southwest by the San Bernardino Mountains.

Then there are the Inyo Mountains near dry Owens Lake, and the Warner Mountains, a 85-mile-long mountain range running north-south through northeastern California.




World Heritage Sites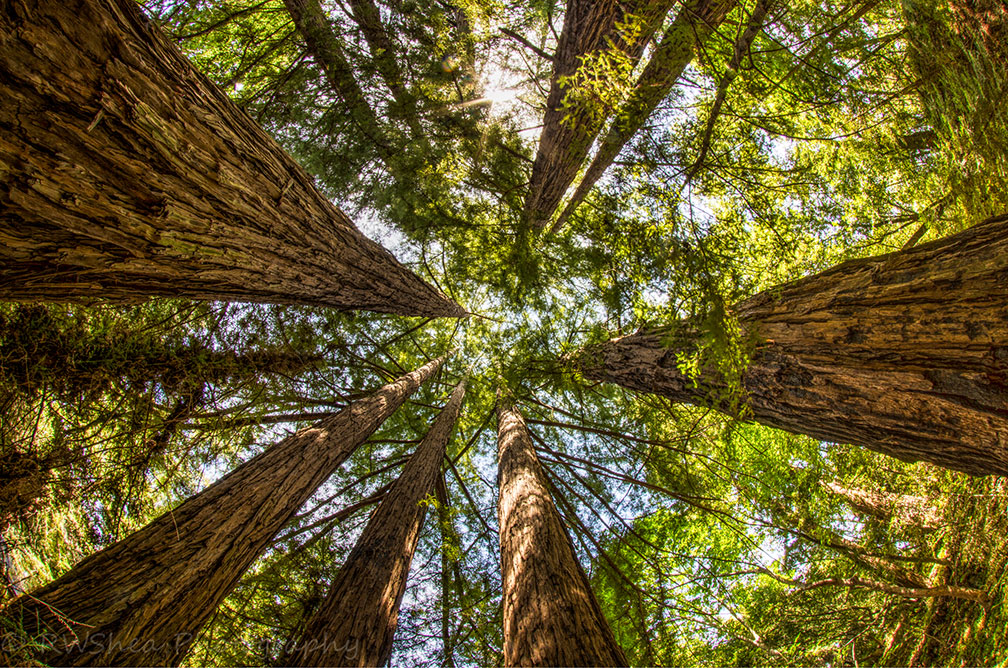 Image: Robert Shea

California has two World Heritage Sites.

The Redwood National and State Parks

located along the coast of northern California, a region of coastal mountains covered with an awesome forest of giant coastal redwood trees (Sequoia sempervirens), the tallest and most impressive tree species on Earth.

The Yosemite National Park in the western Sierra Nevada of central east California, near its state border with Nevada. The park with its immense biological diversity is famous for spectacular granite cliffs, deep, narrow canyons, waterfalls, crystal clear streams, and groves with giant sequoia trees. The park offers thousands of lakes and ponds, 1600 miles of streams, 800 miles of hiking trails, and 350 miles of roads.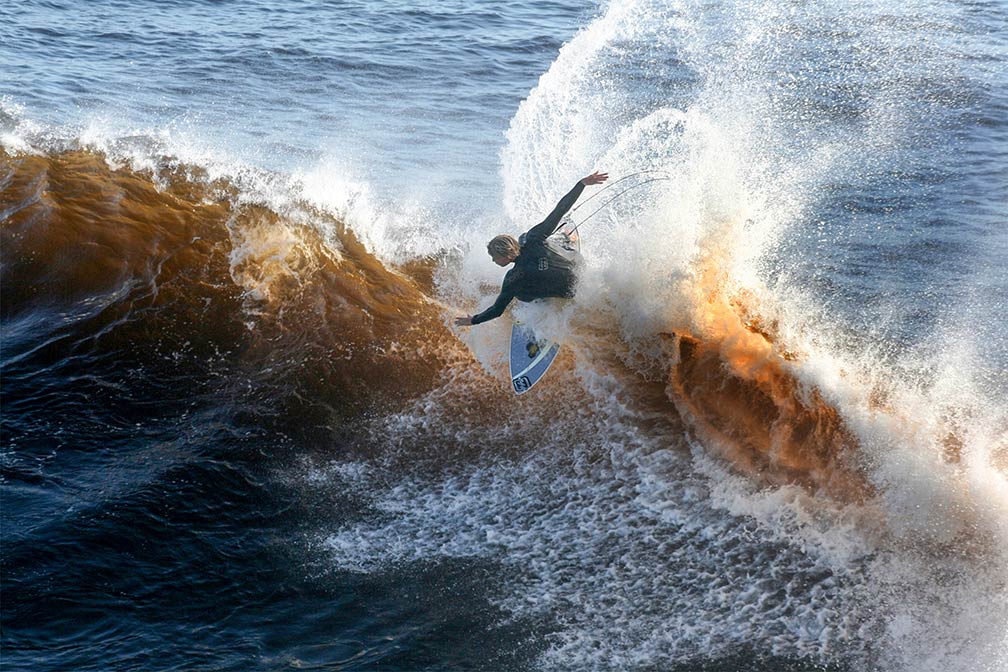 Image: Brocken Inaglory

California has a population of 39.5 million people (est. 2018) [4] making it the most populous U.S. state, its capital is Sacramento; largest city is Los Angeles. Other major cities are San Francisco, San Diego, San Jose, and Long Beach.

Largest airports in the state are Los Angeles International Airport (IATA code: LAX), San Francisco International Airport (IATA code: SFO), San Diego International Airport (Lindbergh Field; IATA code: SAN).

Spoken languages are English (60%) and Spanish or Spanish Creole (26%).



Cities and Towns in California

The map shows the location of following cities and towns in California, USA: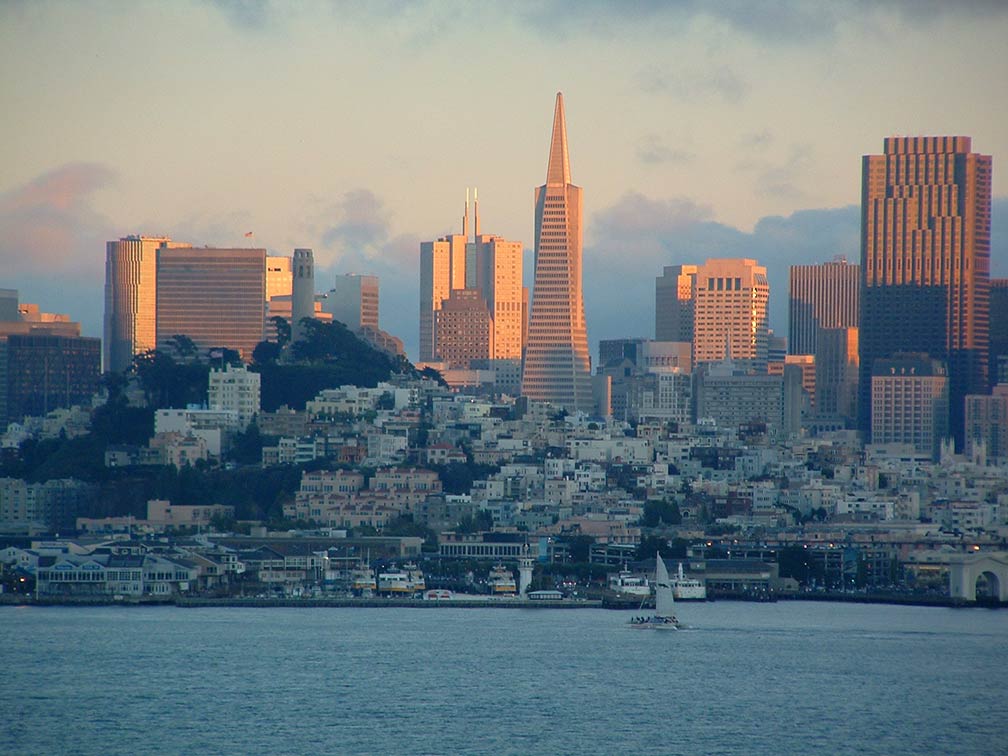 Image: Digon3

Alturas, Anaheim, Atascadero, Avalon, Bakersfield, Barstow, Bishop, Blythe, Calexico, Carlsbad, Chico, Chula Vista, Citrus Heights, Coalinga, Crescent City, Daly City, Davis, Delano, El Cajon, El Centro, Escondido, Eureka, Fairfield, Fort Bragg, Fresno, Gilroy, Glendale, Grass Valley, Hanford, Hesperia, Hollister, Independence, Indio, King City, Lakeport, Lancaster, Lodi, Lompoc, Lone Pine, Long Beach, Los Angeles, Los Banos, Los Gatos, Madera, Mariposa, Merced, Modesto, Mojave, Monterey, Morro Bay, Napa, Needles, Oceanside, Oxnard, Palm Springs, Paradise, Pasadena, Paso Robles, Petaluma, Placerville, Porterville, Red Bluff, Redding, Redlands, Ridgecrest, Riverside, Roseville, Sacramento, Salinas, San Bernardino, San Clemente, San Diego, San Jose, San Luis Obispo, San Rafael, Santa Ana, Santa Barbara, Santa Clarita, Santa Cruz, Santa Maria, Santa Rosa, Simi Valley, Sonora, Stockton, Sunnyvale, Susanville, Tehachapi, Turlock, Ukiah, Vallejo, Ventura, Victorville, Visalia, Vista, Wasco, Weaverville, Weed, Willows, Woodland, Yosemite Village, Yreka, and Yuba City.



The detailed map below is showing the US state of California with boundaries, the location of the state capital Sacramento, major cities and populated places, rivers and lakes, interstate highways, principal highways, and railroads.




You are free to use this map for educational purposes (fair use), please refer to the Nations Online Project.