Satellite view showing Jefferson City, seat of Cole County and the capital of Missouri in the

United States, located about 160 mi (250 km) east of Kansas City, and 130 mi (210 km) west of St. Louis, close to the geographic center of the state at the Missouri River, north of the the Ozark Mountains. The city is named after Thomas Jefferson, the third president of the United States.





Image: KTrimble





Formerly a trading post known as Lohman's Landing. Jefferson City was chosen as Missouri's capital in 1821.

Today Jefferson City has a population of 43,170 inhabitants (in 2015), 151,000 live in Jefferson City's metropolitan area.

The city is kind of isolated because it is one of the four state capitals not served by an interstate highway.

The city is home to Lincoln University, a historically black college.

Jefferson City's economy is mostly based on state government, most people have government jobs, largest employer is the State of Missouri. There are some industries and services such as manufacturing, healthcare, finance, hospitality and education.

The city is in the Top 10 (4th place) of WalletHub's list of 2016's Best & Worst Small Cities to Start a Business.


Jefferson City attractions: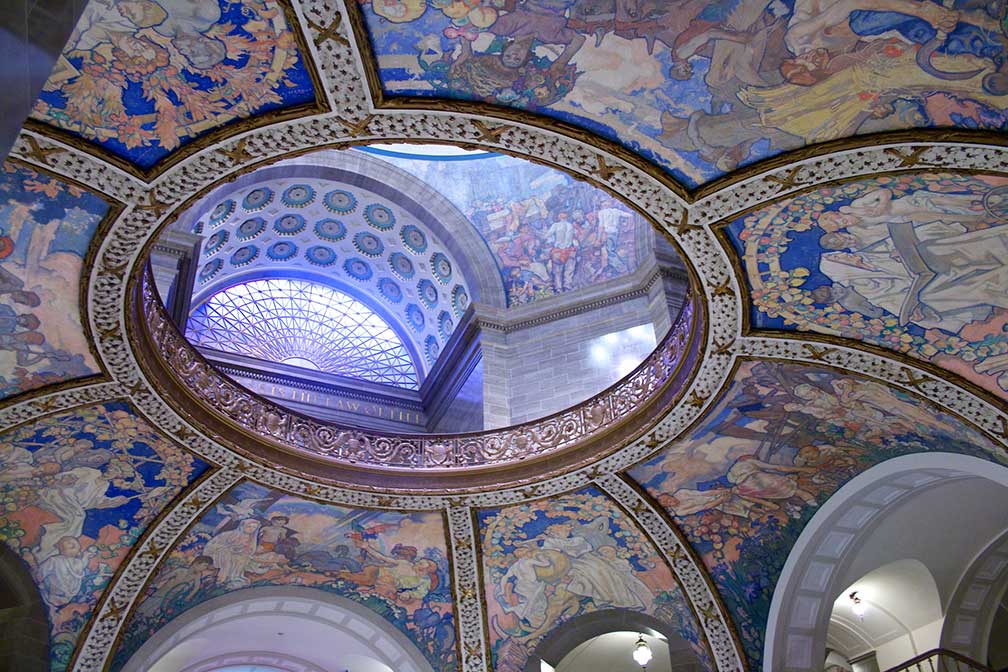 Image: Tojosan




Missouri State Museum (Missouri's showcase museum with a history wing is located inside the state capitol. Missouri's past and present are on display)

Carnahan Memorial Garden (garden located next to the Governor's Mansion)

Fountain of the Centaurs (fountain located on the grounds of the Missouri State Capitol)

The Little Theatre of Jefferson City (city theater)

Cathedral of Saint Joseph (Mother Church for the Roman Catholic Diocese of Jefferson City)

Capital Mall (shopping mall)

Missouri State Penitentiary (Missouri's former primary maximum security institution)

Runge Conservation Nature Center (museum and wildlife)

Just zoom in (+) to see Missouri State capitol, it is the third capitol in the city after the other two have burnt down inadvertently.



The page shows a city map of Jefferson City with expressways, main roads and streets, an the location of Jefferson City Memorial Airport (IATA code: JEF). Nearest airport with scheduled service is in Columbia, Columbia Regional Airport (IATA code: COU) 23 mi (37 km) north of JC.


To find a location use the form below. To view just the map, click on the "Map" button.

To find a location type: street or place, city, optional: state, country.


Local Time Jefferson City:

Friday-June-22 05:01

Standard time zone: Central Standard Time (CST); UTC/GMT -6 hours.
Central Daylight Time (CDT) in use from the second Sunday in March, ends on the first Sunday in November; time zone offset: UTC/GMT -5 hours