About Vermont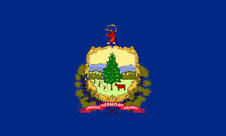 Vermont is one of the six states in the region known as New England, situated in the eastern United States. Vermont is bordered by Canada (Québec province) to the north.
The Connecticut River defines its border with New Hampshire in east, Lake Champlain separates Vermont from New York state in north west, a straight line separates the state from Massachusetts in south. Vermont is divided into 14 counties.

The area of Vermont was part of the original territory of the United States. It was included in the Charter of New England in 1620, but was later included in grants creating New York in 1664 and 1674. Vermont was admitted to the Union on 18th February 1791, as the 14th state.




Area

Vermont occupies an area of 24,905 km² (9,616 sq mi) [2], making it the 45th-largest state, compared it is about one quarter the size of South Korea or Iceland.

Vermont's hilly to mountainous landscape is quite forested, giving the state its nickname the Green Mountain State.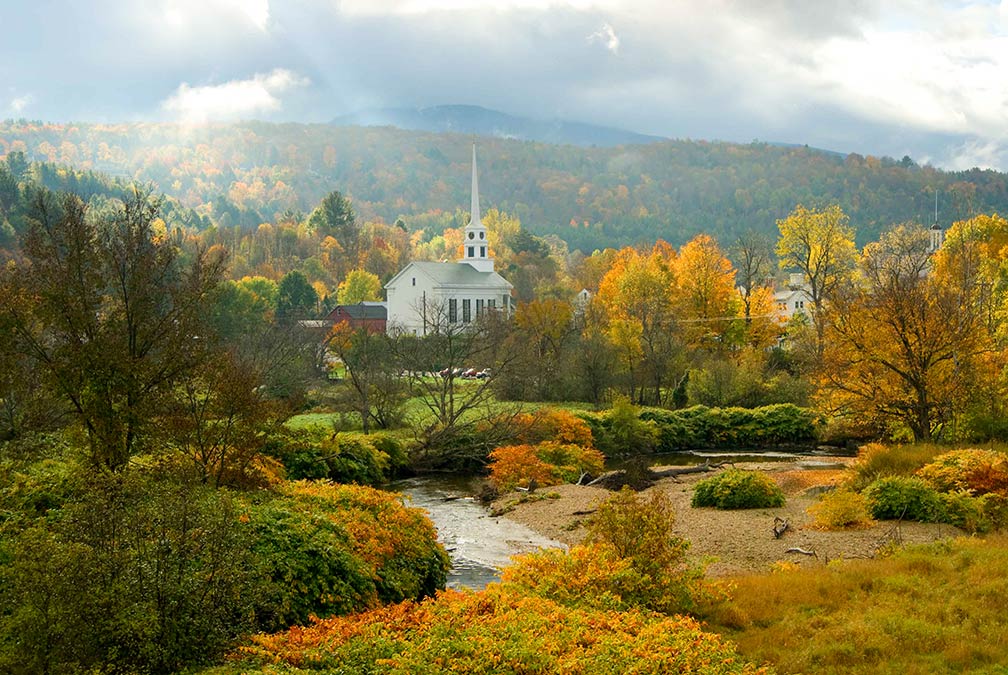 Image: ©  Ryan Taylor

The region was the site of early European settlement. French colonists were the earliest European immigrants to the land. New colonization is based on natural features, like fertile soil, watercourses and access to transportation. During the Colonial settlement period, English settlers migrating from Boston and central Massachusetts were using numerous river corridors, especially the Connecticut River, to access the fertile southeastern lands in Vermont. [3]

Highlight of Vermont's landscape are the Green Mountains, part of the Appalachian Mountain system, the 310 km (190 mi) long range runs along the western edge of the state in a north/south direction. Highest mountain in Vermont is Mount Mansfield at 1,339.7 m (4,395.3 ft).



Population
Vermont has a population of 625,000 people (2018 est.) [4]; it is the second least populated state in the US (after Wyoming), capital city is Montpelier, largest city is Burlington (pop. 42,556), largest metropolitan area is Burlington-South Burlington.
Busiest and only international airport in the state is Burlington International Airport (IATA code: BTV).



Cities and Towns in Vermont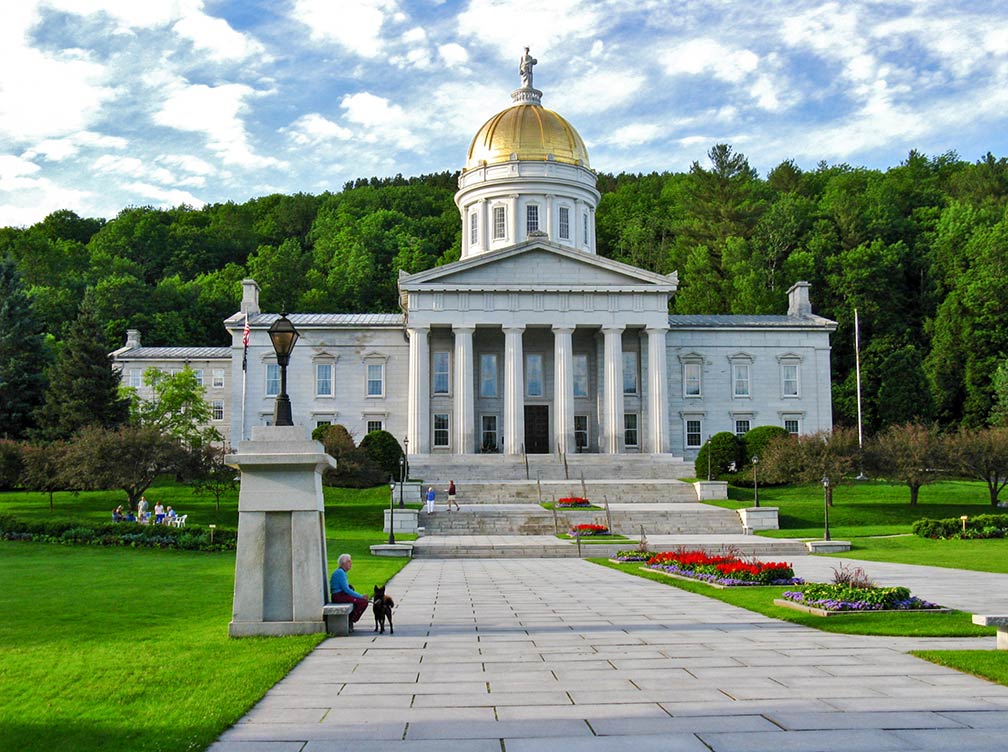 Image: Jasperdo

The map shows the location of following cities and towns in Vermont:

Largest cities in Vermont with a population of more than 10,000:
Burlington, (42,500), Essex (26,000), Colchester (17,300), Rutland (16,000), Bennington (15,700), Brattleboro (11,700), Hartford (9,700),
Montpelier (capital city, 7,600)

Population figures in 2016

Other cities and towns in Vermont:

Barre, Bellows Falls, Bethel, Hyde Park, Island Pond, Ludlow, Manchester, Middlebury, Newport, Northfield, South Burlington, Springfield, St Albans, St Johnsbury, Swanton, Vergennes, Waterbury, White River Jct, Windsor, Winooski, and Woodstock.



The detailed map below is showing the US state of Vermont with boundaries, the location of the state capital Montpelier, major cities and populated places, major rivers, streams and lakes, interstate highways, principal highways, and railroads.




You are free to use this map for educational purposes (fair use), please refer to the Nations Online Project.