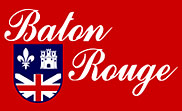 Satellite view showing Baton Rouge, capital and second largest city (behind New Orleans) of the State of Louisiana in the

United States. The port city is located in the southeastern part of the state along the Mississippi River, about 80 mi (130 km) northwest of New Orleans.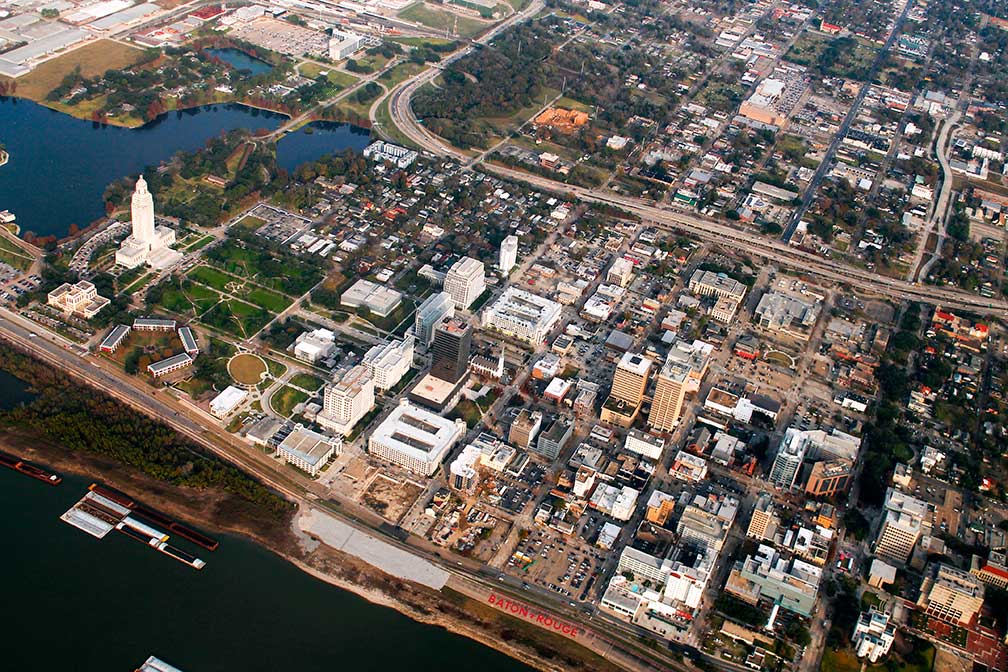 Image: Formulanone

The city began its existence in 1719 as a French military post. Baton Rouge was incorporated in 1817 and became Louisiana's state capitol in 1849. In the 19th century, the city became a hub for steamboat trade and transportation and its population grew steadily.

Today, Baton Rouge (from French, meaning Red Stick) has a population of about 229,000 inhabitants (est. 2015).

The city is an important transportation hub. Baton Rouge's busy port is the furthest inland port on the Mississippi River that can accommodate ocean-going tankers and cargo carriers.
Three major rail lines, Kansas City Southern, Union Pacific, and Canadian National connect the city with the rest of North America.

The city is a growing technology center and its economy is based on industry, especially petrochemistry, and the city is becoming a top location for motion picture filming in recent years, with a growing number of movie studios. Largest employer in the city is the State of Louisiana.

Baton Rouge is home to LSU, Louisiana State University, the flagship university for Louisiana.

Just zoom in (+) to see Louisiana State Capitol building, the seat of the government for the U.S. state of Louisiana.

The Map shows a city map of Baton Rouge with expressways, main roads and streets, the location of Baton Rouge Metropolitan Airport (IATA code: BTR) 7.6 mi (12 km) by road, north of the city center.

To find a location use the form below. To view just the map, click on the "Map" button.

To find a location type: street or place, city, optional: state, country.


Local TimeBaton Rouge:

Friday-July-1 2016 06:41

Standard time zone: Central Standard Time (CST); UTC/GMT -6 hours Central Daylight Time (CDT) in use from the second Sunday in March, ends on the first Sunday in November; time zone offset: UTC/GMT -5 hours