United Nations Jerusalem Resolution
Democracy at Work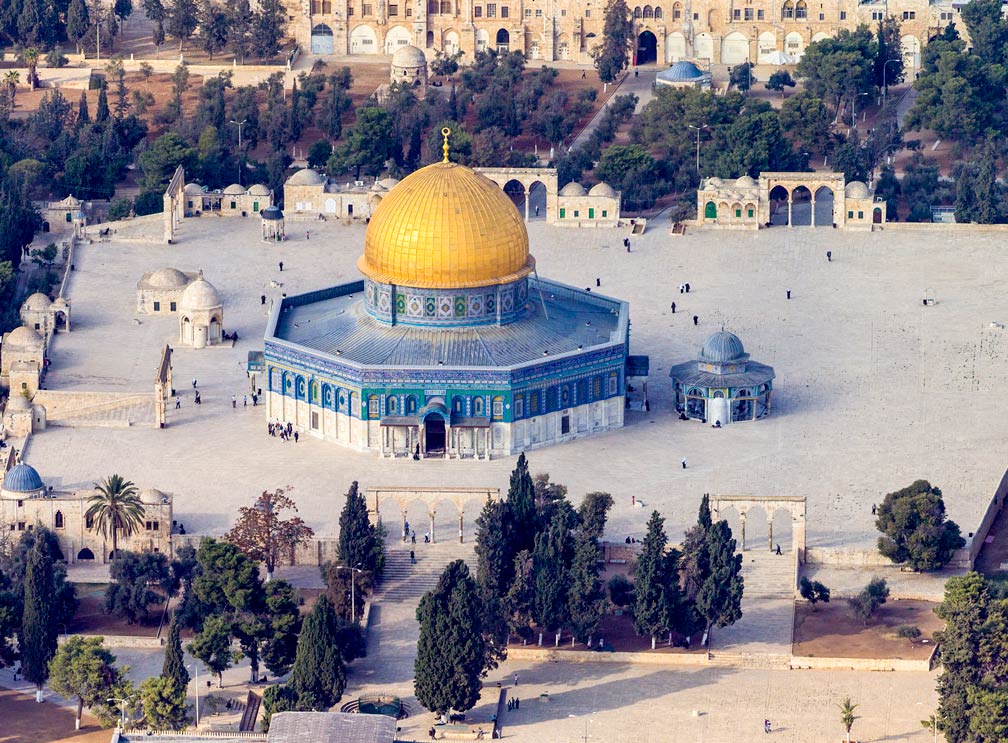 Image: Andrew Shiva

The General Assembly affirmed that: "...any decisions and actions which purport to have altered, the character, status or demographic composition of the Holy City of Jerusalem have no legal effect, are null and void and must be rescinded in compliance with relevant resolutions of the [UN] Security Council". [1]

The General Assembly demands all States comply with UN resolutions. The resolution also "calls upon all States to refrain from the establishment of diplomatic missions in the Holy City of Jerusalem".

Despite the resolution more than 10 countries consider moving their embassies to Jerusalem.
Israel is in talks with more than 10 countries over the possible move of their embassies to Jerusalem, said Israel's Deputy Foreign Minister Tzipi Hotovely, but she refused to name the countries.

Among those countries are the Philippines, Guatemala, Honduras, the Czech Republic, Romania, Ghana, Tanzania, and South Sudan. [2][3][4]

TheGuardian wrote: The United Nations general assembly has delivered a stinging rebuke to Donald Trump, voting by a huge majority to reject his unilateral recognition of Jerusalem as Israel's capital. [5]


You want names? Here are the names Nikki Haley.

Make yourself familiar with all this countries. You may learn that Nambia is not one of them [6], and Belgium is not a beautiful city, it's a country. [7]

128 countries voted in favour for the resolution:

Afghanistan, Albania, Algeria, Andorra, Angola, Armenia, Austria, Azerbaijan
Bahrain, Bangladesh, Barbados, Belarus, Belgium, Belize, Bolivia, Botswana, Brazil, Brunei, Bulgaria, Burkina Faso, Burundi
Cabo Verde, Cambodia, Chad, Chile, China, Comoros, Congo, Costa Rica, Cote D'Ivoire, Cuba, Cyprus
Denmark, Djibouti, Dominica
Ecuador, Egypt, Eritrea, Estonia, Ethiopia
Finland, France
Gabon, Gambia, Germany, Ghana, Greece, Grenada, Guinea, Guyana
Iceland, India, Indonesia, Iran, Iraq, Ireland, Italy
Japan, Jordan
Kazakhstan, Kuwait, Kyrgyzstan
Laos, Lebanon, Liberia, Libya, Liechtenstein, Lithuania, Luxembourg
Macedonia, Madagascar, Malaysia, Maldives, Mali, Malta, Mauritania, Mauritius, Monaco, Montenegro, Morocco, Mozambique
Namibia, Nepal, Netherlands, New Zealand, Nicaragua, Niger, Nigeria, North Korea, Norway
Oman
Pakistan, Papua New Guinea, Peru, Portugal
Qatar
Russia
Saint Vincent and the Grenadines, Saudi Arabia, Senegal, Serbia, Seychelles, Singapore, Slovakia, Slovenia, Somalia, South Africa, South Korea, Spain, Sri Lanka, Sudan, Suriname, Sweden, Switzerland, Syria
Tajikistan, Tanzania, Thailand, Tunisia, Turkey
United Arab Emirates, United Kingdom, Uruguay, Uzbekistan
Venezuela, Vietnam
Yemen
Zimbabwe


Interesting which country abstained. The 35 nations that abstained are:
Antigua and Barbuda, Argentina, Australia, Bahamas, Benin, Bhutan, Bosnia and Herzegovina,
Cameroon, Canada, Colombia, Croatia, Czech Republic, Dominican Republic, Equatorial Guinea, Fiji, Haiti, Hungary, Jamaica, Kiribati, Latvia, Lesotho, Malawi, Mexico, Panama, Paraguay, Philippines, Poland, Romania, Rwanda, Solomon Islands, South Sudan, Trinidad and Tobago, Tuvalu, Uganda, Vanuatu.


Nine countries voted against the resolution in favour for the US and Israel, they were:
United States, Israel, Guatemala, Honduras, the Marshall Islands, Micronesia, Nauru, Palau and Togo.



99+ of the world's most amazing countries
Check out the top up-and-coming travel destinations for 2018.
Don't be fooled by claims like 'Top 10 best destinations on Earth', they deceive you to find your special location on the planet. Because each country is one-of-a-kind in culture, history, people, languages, nature and environment, there is a place you really want to be.

Take a look at the most mind-blowing places on this planet and update your bucket list. This site offers you more open space for top-notch adventures, take your lucky break at blinged-out locations and get some colorful glimpses into foreign customs and traditions, you might catch some new perspectives and probably expand your horizon for ever.

For each country you will find in-depth information about the nation, its cities and attractions, get local news, board national airlines, find embassies, get information from tourist boards and immerse yourself in an adventure of a lifetime. Delve into the unknown. Find out more about a region's art, history, and culture - where to go, and where not.



All Countries of the World