Official Name:
Republica Federativa do Brasil
short form: Brasil
international long form: Federative Republic of Brazil
international short form: Brazil

ISO Country Code: br

Actual Time:
Brasilia, Rio de Janeiro

Sun-Oct-23 14:08


Local Time = Brazil lies within 4 different time zones.
Southern Brazil uses daylight saving time from October until February: +1 hour

Country Calling Code: +55

Capital City: Brasilia (pop. 2.1 million)
GDF - Governo do Distrito Federal
The Federal District Government. (in Portuguese)

Other Cities:
Sao Paulo (11.3/20.8 million), Rio de Janeiro (6.3/11.6 million), Belo Horizonte (2.5/5.2 million), Salvador (2.6/3.5 million), Fortaleza (2.5/3.6 million), Recife (1.5/3.7 million), Porto Alegre (1.5/4 million), Curitiba (1.8/3.2 million). Figures are from 2010/2012 - Municipality/ metropolitan area

Government:
Type: Federative Republic.
Independence: 7 September 1822 (from Portugal).

Geography:
Location: Eastern South America, bordering the Atlantic Ocean.
Area: 8.5 million km² (3 290 000 sq. mi.); slightly smaller than the USA
Terrain: Dense rain forests in northern regions including the Amazon Basin; semiarid along the northeast coast; mountains, hills, and rolling plains in the southwest, including Mato Grosso; and coastal lowland.

Climate: Mostly tropical or semitropical with temperate zone in the south.

People:
Nationality: Brazilian.
Population: (2015) 205 million.
GNI per capita PPP: $ 8,745 (year)
Ethnic groups: Brazil's population is derived from three main ethnic sources. To the original inhabitants (Indians) were added successive waves of Europeans (mainly Portuguese) and Africans (mostly from the sub-Saharan west coast, belonging to the Bantu and to the Sudanic (Yoruba) ethnic groups).
Religion: Roman Catholic (80%).
Language: Brazilian Portuguese.
Literacy: 81% of adult population.

Natural resources: Iron ore, manganese, bauxite, nickel, uranium, gemstones, oil, wood, and aluminum. Brazil has 12% of the world's fresh water.

Agriculture products: Brazil is the biggest exporter of coffee, soybeans, beef, sugar cane, ethanol and frozen chickens.
Other products: wheat, rice, corn, cocoa, and citrus.

Industries: Textiles, shoes, chemicals, cement, lumber, iron ore, tin, steel, aircraft, motor vehicles and parts, other machinery and equipment.

Exports partners: China 17%, US 11.1%, Argentina 7.4%, Netherlands 6.2% (2012)

Imports partners: China 15.3%, US 14.6%, Argentina 7.4%, Germany 6.4%, South Korea 4.1% (2012)

Currency: Brazilian Real (BRL)
Note: External links will open in a new browser window.
Official Sites of Brazil
República Federativa do Brasil
Federal Republic of Brazil, the official Brazil Government Page.

Presidência da República
The President of the Federal Republic of Brazil. (in Portuguese)



Ministério das Relações Exteriores
The Ministry of Foreign Relations.

Diplomatic Missions
Missão do Brasil junto às Nações Unidas
Brazilian Mission to the UN
Embassy of Brazil in the USA
Washington D.C.
Embassy of Brazil in the United Kingdom
London
Brasilianische Botschaft in Deutschland
Berlin
Ambassade du Brésil en France
Paris

Brazilian Missions Abroad
Brazilian Missions around the World.
Foreign Missions in Brazil
Diplomatic Missions accredited in Brazil.



Statistics
Instituto Brasileiro de Geografia e Estatística
Up-to-date statistics and geographical data. (in Portuguese and English)




Map of Brazil
Political Map of Brazil.


Administrative Map of Brazil
Map is showing Brazil's 26 states plus the location of the Federal district.




Google Earth Brazil
Searchable map and satellite view of Brazil.


Google Earth Brasilia
Searchable map and satellite view of Brazil's capital city.


Google Earth Rio de Janeiro
Searchable map and satellite view of Rio de Janeiro.


Google Earth São Paulo
Searchable map and satellite view of São Paulo, largest city in Brazil.

Information and searchable maps with satellite views of other Brazilian cities:
Aracaju, Belém, Belo Horizonte, Boa Vista, Campo Grande, Cuiabá, Curitiba, Florianópolis, Fortaleza, Goiânia, João Pessoa, Macapá, Maceió, Manaus, Natal, Palmas, Porto Alegre, Porto Velho, Recife, Rio Branco, Salvador (da Bahia), São Luís, Teresina, Vitória



Map of South America
Reference map of South America.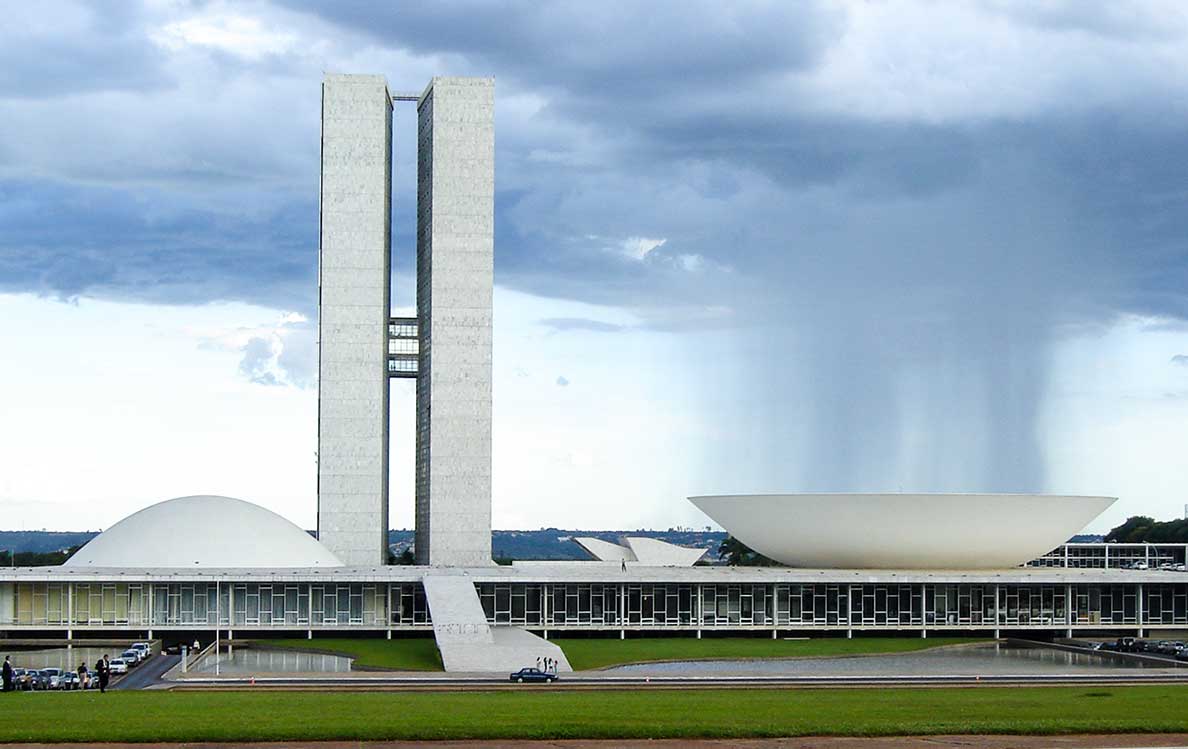 Image: Eurico Zimbres