About Andaman and Nicobar Islands

The satellite view and the map show the Indian Union Territory of Andaman and Nicobar Islands (abbreviation: A & N Islands, or ANI).
The Andaman islands are located in the Indian Ocean, about 600 km east off the southern coast of
Myanmar
(Burma), between the Bay of Bengal and the Andaman Sea, to the north of
Indonesia
's Sumatra island.
The islands are the visible peaks of a submerged mountain chain that extends in an arc running in a north-south direction. Some of the northern islands belong to Myanmar.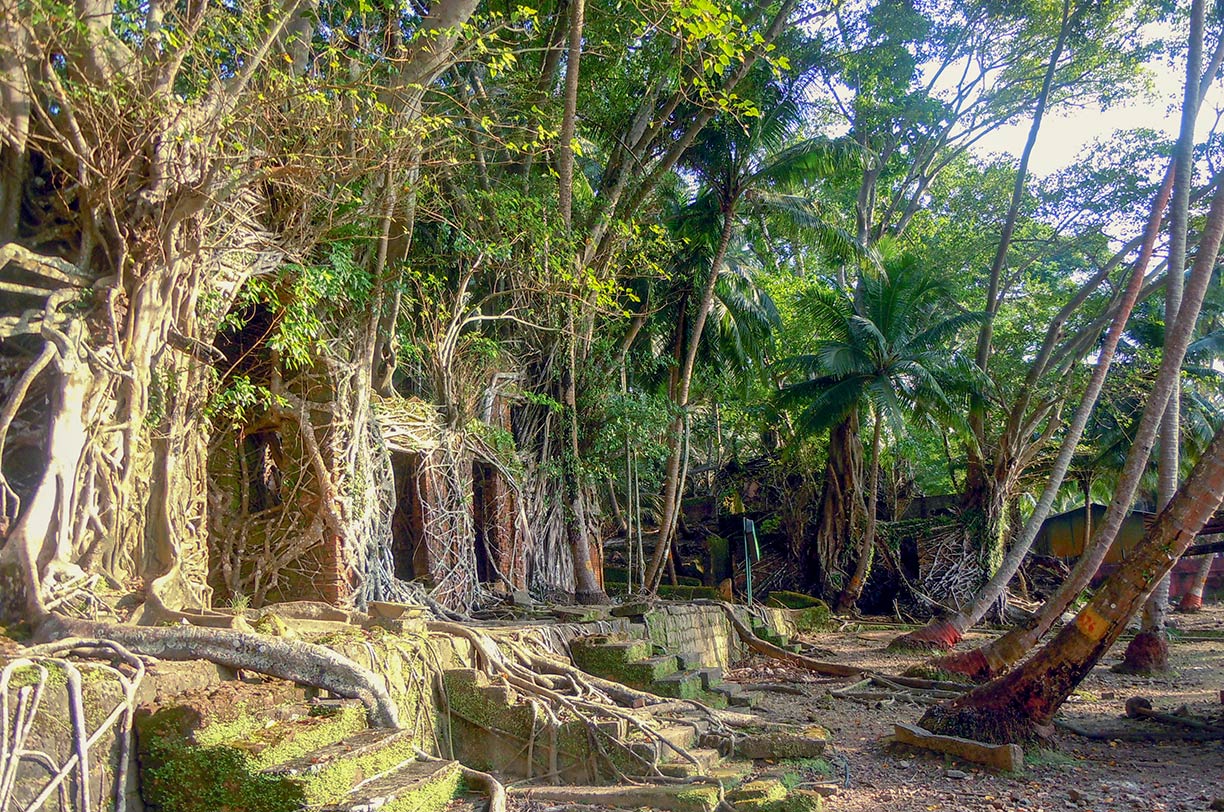 Photo: Tejasi vashishtha
The island chain covers an
area
of 8,250 km² (3,190 sq mi), compared, the archipelago is somewhat smaller than
Cyprus
or about twice the size of the US state of
Rhode Island
.
Most of the islands are still covered by primeval tropical jungle.
The union territory comprises roughly 570 islands, 38 islands are permanently inhabited. About 380,000 people live on the islands. The territorial capital is Port Blair; other major towns are Diglipur, Mayabunder, Rangat, and Wandoor.
Spoken
languages
are Bengali (Bangla), Hindi, Urdu, Tamil, Nicobarese and Telugu, minor use of English and Malayalam. Most of the inhabitants are Hindus, 20% are Christians, and 8% are Muslims.
Tourism is still relatively new on the Andamans. Foreigners who want to visit the Andaman and Nicobar Islands require a Restricted Area Permit (PAP), nowadays available on arrival at Port Blair (but check before you go).
The map shows the Andaman and Nicobar Islands with towns and villages, the main roads and streets, and the location of
Veer Savarkar International Airport
(
IATA code
: IXZ).
To find a location use the form below.