About Tripura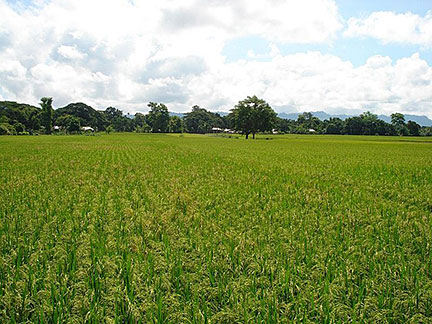 Image: Alokesh Debnath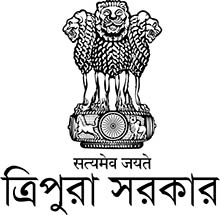 Satellite view and map of Tripura. The third smallest Indian state is located in North-East India. It is surrounded by the nation of
Bangladesh
in the north, south, and west; it also borders the Indian states of
Assam
and
Mizoram
in the east.
The former ancient Hindu kingdom acceded to the Dominion of India after independence in 1947. It achieved full status as a state in 1972.
Tripura covers an
area
of 10,492 km² (4,051 sq mi), compared this is about four times the size of
Luxembourg
or about half the size of the US state of
New Jersey
. Hill ranges and valleys, extending roughly parallel in a north-south direction define the landscape of the state.
Tripura has a population of about 4 million inhabitants (in 2018). The largest city and capital is
Agartala
. The city is situated on the Haora River, about 80 km east of
Dhaka
, the capital of Bangladesh.
Spoken
languages
are Bengali and Kokborok (the language of the Borok people), both official. Hinduism is the main religion in the state (83%).
The map shows Tripura state with cities, towns, expressways, main roads and streets, and the
location of
Agartala Airport
(
IATA code
: IXA) 12 km (7.5 mi) northwest of the city.
To find a location use the form below.