About Madhya Pradesh

Satellite view is showing the landlocked Indian state of Madhya Pradesh, known as the Central Province and the 'Heart of India'. Madhya Pradesh is bordered by the Indian states of
Uttar Pradesh
,
Chhattisgarh
,
Maharashtra
,
Gujarat
and
Rajasthan
.
The second largest state in the country occupies an
area
of 308,252 km², compared, it is about the size of
Italy
, or slightly larger than the US state of
Arizona
.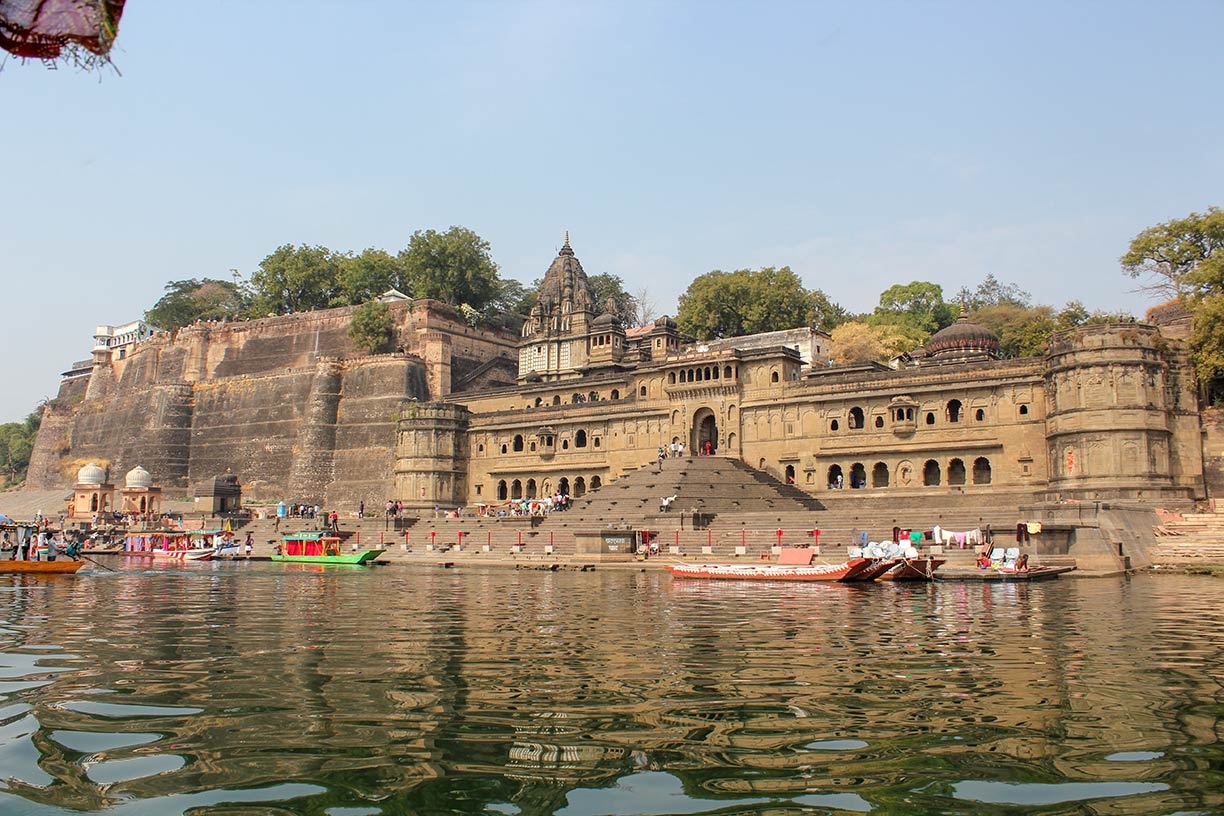 Image: Arian Zwegers
Madhya Pradesh means the "Central Province" (in Hindi). The state is situated in the center of India.
Madhya Pradesh's subtropical landscape offers a portion of the Deccan Plateau, river basins and valleys, and forested hills with steep slopes. The extensive Vindhya hill system in north, and the Satpura Range, which covers much of the southern parts of the state.
Major rivers are the Narmada and the Tapti, and the Betwa, the Chambal and the Son rivers in the Ganges Basin.
Madhya Pradesh has a population of 80 million people (2018 est.).
Capital is
Bhopal
, the 'City of Lakes'. Largest city is Indore. Other major cities are Gwalior, Jabalpur, and the ancient city of Ujjain.
Official
language
is Hindi, regional languages are Malwi, Bundeli, Bagheli, and Nimari.
Main religions are Hinduism (91%) and Islam (6.6%).
Madhya Pradesh is one of the least developed states in India with a large tribal population. The rural population has been largely cut off from the mainstream development in the major centers of the country.
There are 46 recognized tribes in the state with differences in lifestyle, cultural traditions, social and economic structures, religious beliefs and languages.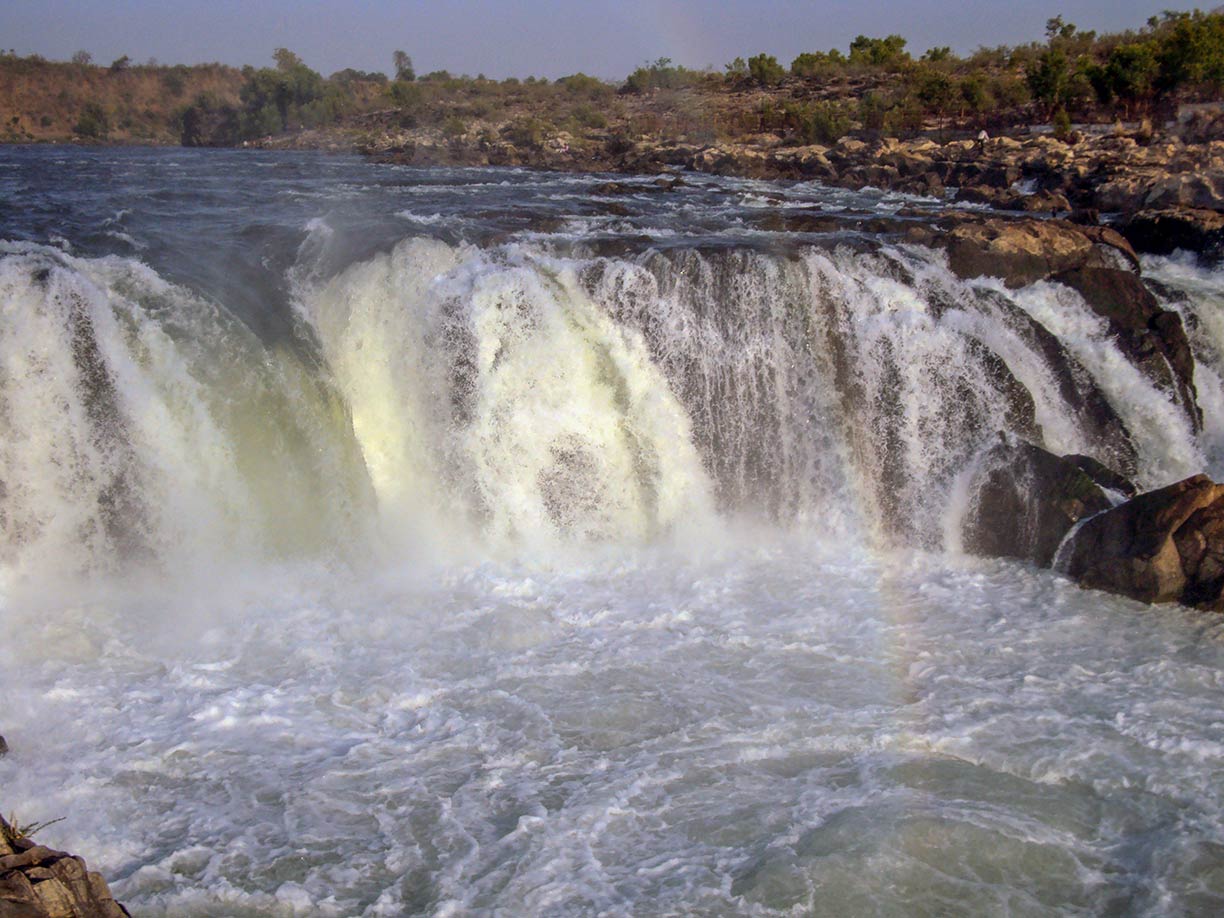 Image: Abhishek Jain
The
Gwalior Fort
, 10th century hill fort near Gwalior.
Kandariya Mahadeva Temple
, part of a medieval temple complex at Khajuraho. The
Khajuraho Group of Monuments

is a UNESCO World Heritage Site - and famous for its erotic sculptures.
The
Bhimbetka rock shelters
in Raisen district, several hundreds of rock shelters and cave paintings exhibit the earliest traces of human life on the Indian subcontinent.
The
Marble Rocks
, an 8 km long gorge along the the Narmada river near the city of Jabalpur.
Shri Digamber Jain Siddha Kshetra
, a Jain temple complex of of 63 temples at Vardhamansagar Lake in Kundalpur.
Kanha National Park
, a tiger reserve and the largest national park of Madhya Pradesh.
Bhojtal
(Upper Lake), 11th century artificial lake west of Bhopal.
The map shows Madhya Pradesh state with borders, cities and towns, expressways, main roads and streets, and the location of Devi Ahilyabai Holkar Airport (
IATA code
: IDR) and Bhopal's Raja Bhoj International Airport (
IATA code
: BHO).
To find a location use the form below.