About Kerala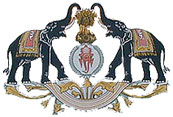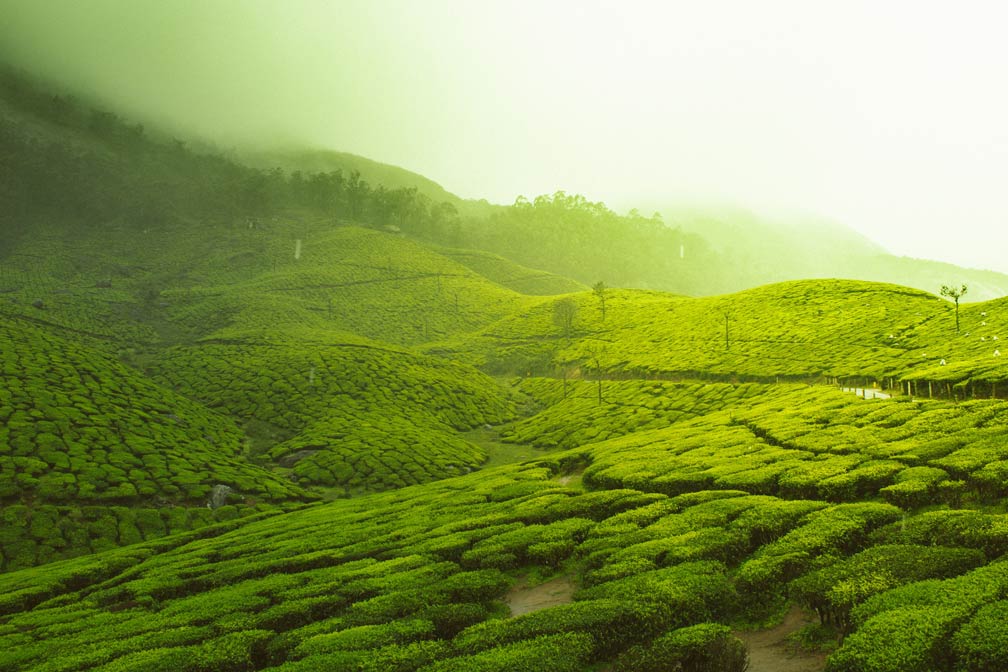 Image: Vivek Kumar
Satellite view is showing the Indian state of Kerala along the Malabar Coast of southwestern India. Kerala is bordered by the states of
Karnataka
to the north
Tamil Nadu
in west and the Arabian Sea in east.
Kerala was created in 1956 from the former state of Travancore-Cochin and parts of Madras (today
Tamil Nadu
).
The state covers an area of 38,863 km², making it somewhat smaller than
Switzerland
, or slightly smaller than half the size of the US state of
South Carolina
.
Kerala has a population of 34,5 million people (est. in 2017). Capital city is Trivandrum (Thiruvananthapuram). Largest urban conglomeration is Kochi metropolitan area (also known as Cochin), a major port and the hub of commercial activity in the state.
Principal
language
is Malayalam. 55% of Kerala's population are Hindus, 27% are Muslims and 18% Christians.
Tourism
Kerala is a famous tourist destination for its resorts, its landscapes, its hill stations and backwaters and also for Ayurveda treatment.
The biggest festival in Kerala is
Onam
(in the month of Chingam, Aug - Sept) it marks the homecoming of the legendary King Mahabali. The national festival lasts for ten days and is a visible expression of Kerala's culture and tradition.
Kerala points of interest
Nature
Kerala Backwaters
, chain of brackish lagoons and lakes parallel to the Arabian Sea coast, offers houseboats and backwater resorts.
Athirappilly Waterfalls
, Thrissur, waterfall of the Chalakudy River, largest waterfall in Kerala.
Varkala Beach
(Papanasham), nice beach along the Arabian Sea, good for leisure activities.
Tea gardens of Munnar
, the scenic beauty of a tea plantation in the morning.
Wayanad Wildlife Sanctuary
, high altitude region with sandalwood and teak trees, home to a variety of animals including Asiatic elephants, tigers, leopards and egrets.
Periyar National Park
, protected area near Thekkady around Periyar Lake, the Periyar Tiger Reserve is home to tigers and a significant elephant population.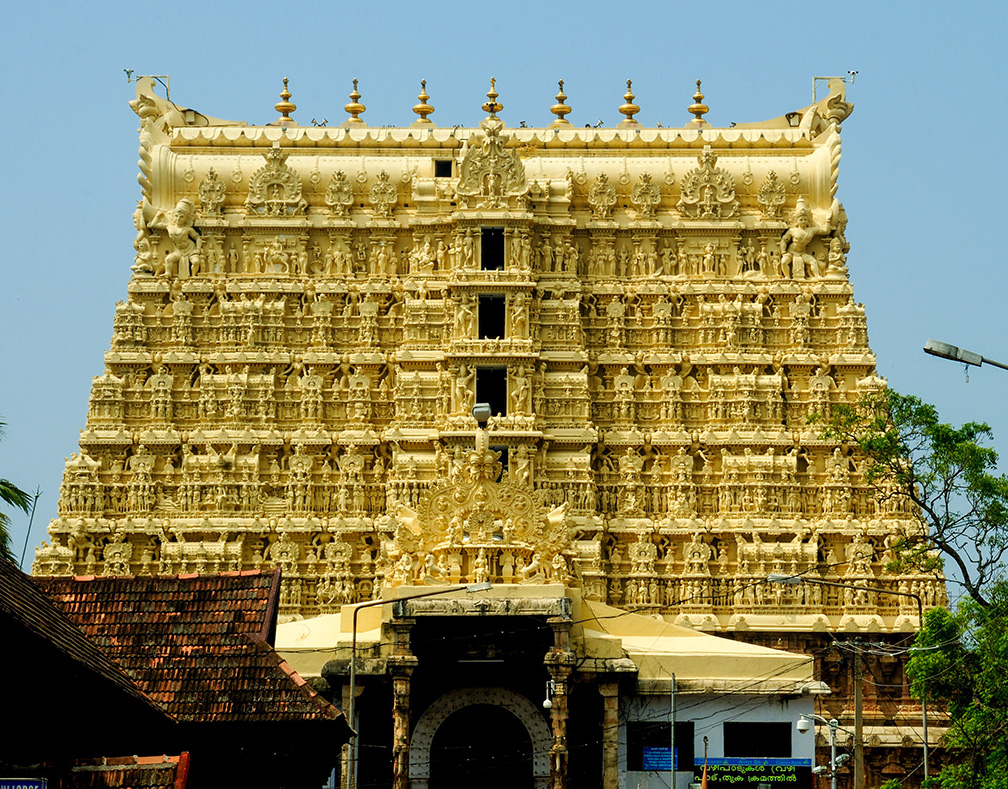 Image: -Reji
Temples
Sree Padmanabhaswamy Temple
, impressive Vedic temple dedicated to Lord Vishnu, located in Thiruvananthapuram, Kerala's capital city.
Pazhavangadi Ganapathy Temple
, also in Trivandrum, dedicated to Mahaganapati, an aspect of the Hindu god Ganesha.
Cities
Kochi
(Cochin), the "Gateway to Kerala", or "the Queen of the Arabian Sea", formerly an important spice trade center, today the financial, commercial and industrial capital of Kerala.
Kannur
(Cannanore), once an ancient trading port with a significant role in the spice trade, within the city St. Angelo Fort, built in 1505 by the first Portuguese Viceroy of India.
Thiruvananthapuram
, Kerala's capital and a major tourist hub in South India. The city offers Kerala Architecture with British and Dravidian influences.
The map shows Kerala state with cities, towns, expressways, main roads and streets,
Cochin International Airport
(
IATA code
: COK) is located near the town of Nedumbassery, close to Kochi.
To find a location use the form below.