About Lahore

Satellite view is showing Lahore, second largest city of

Pakistan, and the capital of Pakistan's Punjab province. The city is located in central east of the country in the upper Indus plain on the Ravi river, near the border to India's province Himachal Pradesh.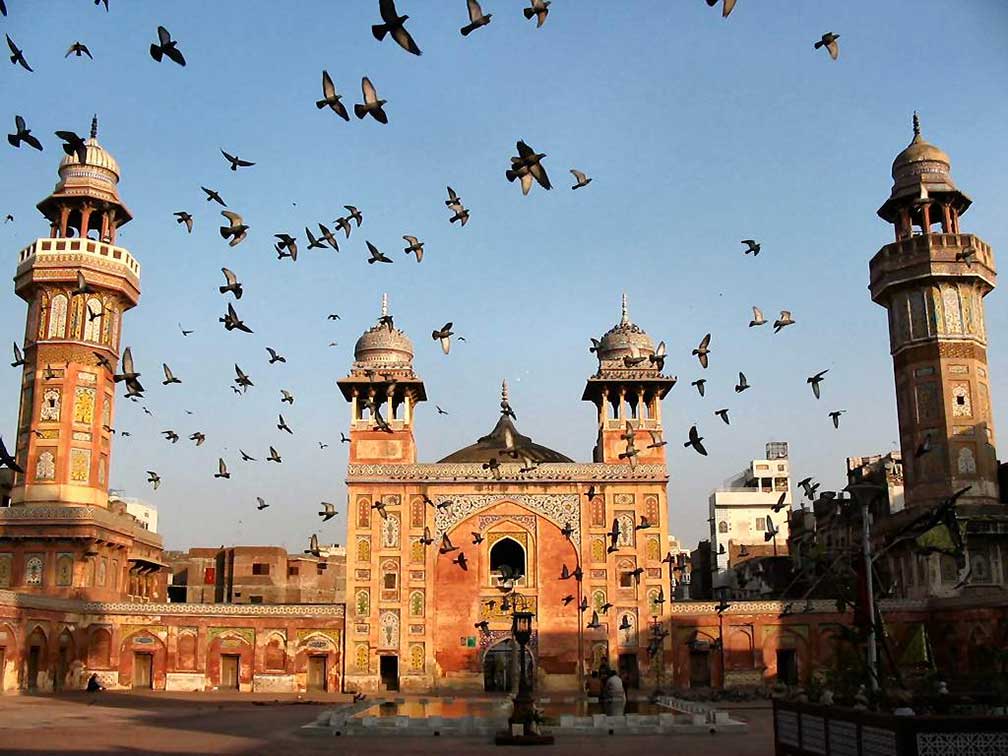 Image: Sulaimandaud

Lahore is at least 2000 years old and has played an important role in Pakistani history. The old city "Anderoon Shehr" was surrounded by a wall during the Mughal era. The fortification had originally 13 gates, some of them still exist. Many examples of Mughal and Sikh Architecture can still be found in the city.

It was in Lahore that Pakistan's independence declaration was made in 1929. In this time Lahore was the largest city and the cultural center of the northern Indian subcontinent.

5,5 million people live in Lahore (census 1998) and it has an estimated population of 8 million living in its metropolitan area (2013). It is one of the most densely populated cities in the world.

Spoken languages are Punjab; Urdu, English in use.
Other Major Cities in Pakistan are the capital city Islamabad and the seaport of Karachi.


Some points of interest in Lahore:

Walled City of Lahore, the interior city in the northwestern part of Lahore was fortified by a city wall during the Mughal era. Fort (Shahi Qila) and Shalamar Gardens, masterpieces from the time of the Mughal civilization in the 16th century, today a UNESCO World Heritage Site

. Wazir Khan Mosque, famous for its faïence tile work. Data Durbar Complex, one of the oldest Muslim shrines on the subcontinent, it houses the remains of the 11th century Sufi saint Abul Hassan Ali Hajvery. Chauburji, famous monument that was once the gateway to Princess Zeb-un-Nisa's garden. Hiran Minar (Minaret of the Antelope). The Mall (Shahrah-e-Quaid-e-Azam), famous road with Tollinton Market, the Masonic Temple, the Lahore Museum, Ferozsons (books), and some more attractions. M. M. Alam Road, home to a variety of extravagant restaurants, fashion boutiques, shopping malls, and beauty saloons. Pak Tea House (meet Lahore's Bohemians).

Gulshan-e-Iqbal Park, in Allama Iqbal Town, is one of the largest parks and a recreational space in Lahore, on 27 March 2016, a bomb blast occurred in the parking area just outside the exit gate deliberately targeting Christians celebrating Easter Day, killing at least 69 people and wounding around 300.

The map shows a city map of Lahore with expressways, main roads and streets, Allama Iqbal International Airport (IATA code: LHE) is located in a distance of about 14 km (9 mi) by road (via Aziz Bhatti Road) south east from the center of the city.

To find a location type: street or place, city, optional: state, country.


Local Time Lahore:

Saturday-December-9 12:51

UTC/GMT +5 hours