About Lakshadweep

Satellite view and a map of the Indian Union Territory of Lakshadweep. The tropical archipelago, with about 40 islands, islets, atolls and coral reefs in the Laccadive Sea, is also known as the Laccadive Islands.
The islands are the peaks of a long stretched volcanic underwater mountain range in the Arabian Sea, known as the Chagos-Laccadive Ridge.
The submerged ridge extends in a north-south direction between the Northern and the Central Indian Ocean. Other islands on the top of the ridge are the
Maldives
and the Chagos archipelagos.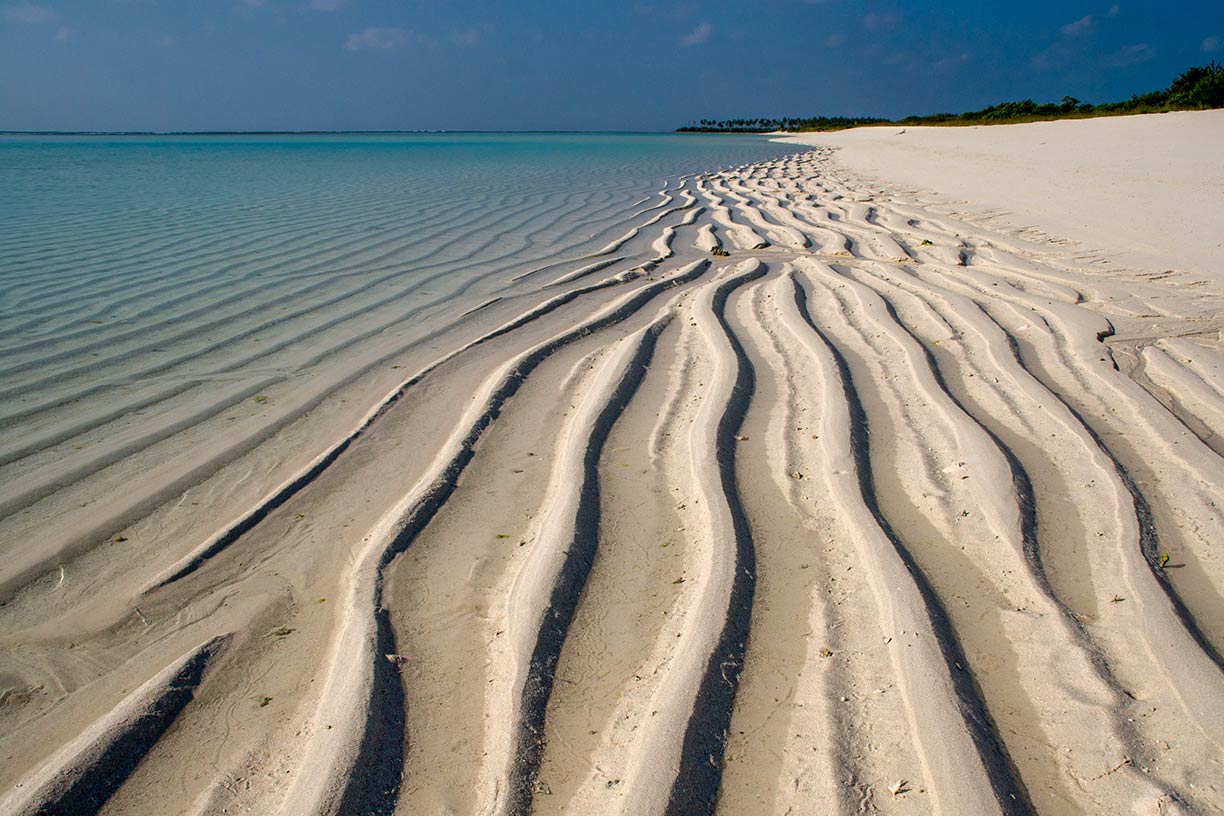 Image: Rainer Voegeli
The islands of Lakshadweep are located between 280 to 400 km west off the coast of the Indian state of
Kerala
.
India's smallest Union Territory has a combined land
area
of 32 km² (12 sq mi), compared this is half the size of
San Marino
or one-fifth the size of
Washington D.C.
Lakshadweep has a population of estimated 80,000 people (in 2018). The administrative capital is Kavaratti on the Kavaratti atoll, with a population of some 11,000 people.
The largest island of Lakshadweep (area-wise) is Andrott.
Spoken
languages
are Jeseri or Jasri (Dweep Bhasha), a creole language closely related to Malayalam, and Mahal. The predominant religion is Islam (96%).
Lakshwadeep is connected to Kochi, Kerala by sea route.
The map shows a map of Lakshadweep islands with borders, towns, main roads and streets, and the location of Agatti Aerodrome (
IATA code
: AGX).
To find a location use the form below.