About Meghalaya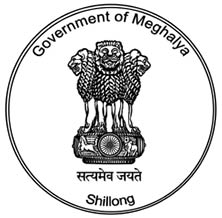 Satellite view is showing Meghalaya, a landlocked state on a mountainous plateau in Northeast India. Meghalaya is situated south of the Indian state of
Assam
, bordered in west and south by
Bangladesh
.
Meghalaya was formerly part of Assam, it was separated in 1972 to become an autonomous state. The state's name literally means 'abode of clouds' or 'residence of the clouds'. The British have liked to name it the 'Scotland of the East'.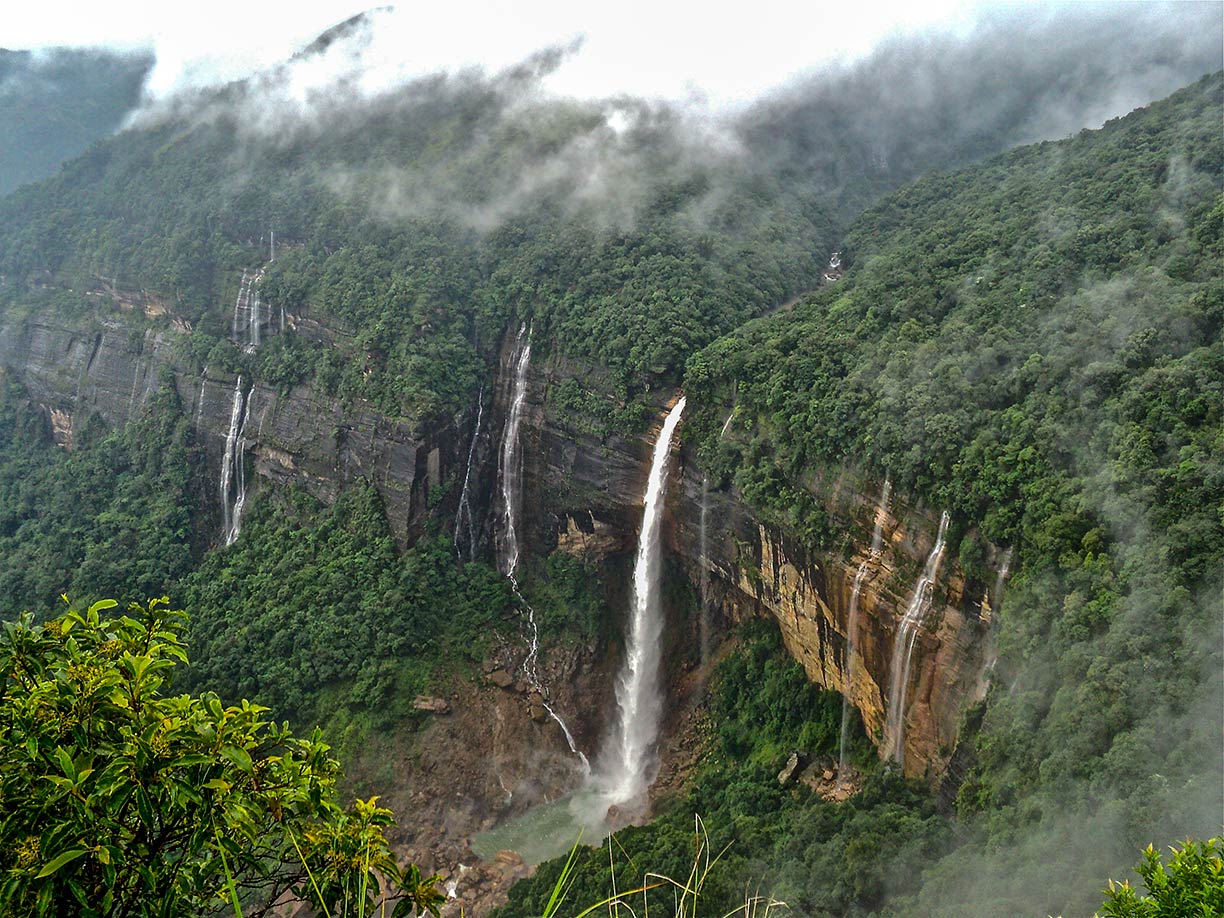 Image: Kunal Dalui
The state occupies an
area
of 22,429 km² (8,659 sq mi), compared it is somewhat larger than the
Netherlands
, or about the size of the US state of
New Jersey
.
Meghalaya's landscape offers river valleys, waterfalls, deep gorges, and highland plateaus.
Meghalaya is known as home to two of the rainiest places on the planet, the towns of Cherrapunji and Mawsynram.
Nohkalikai Falls near Cherrapunji, close to the border with Bangladesh in south east, is one of India's tallest waterfalls. Another tall waterfall is Nohsngithiang Falls, near Mawsmai village.
Meghalaya has a population of about 3.2 million people (est. 2018), official
languages
are Khasi and Pnar (a Khasian language) spoken by 50%, Garo (35%), Hindi, and English.
Largest city and capital is Shillong with about 150,000 inhabitants.
The map shows Meghalaya with borders, cities and towns, expressways, main roads and streets, and the location of the domestic Shillong Airport (
IATA code
: SHL) about 29 km (18 mi) north east of Shillong, the airport offers flights to Kolkata by
Air India
. Closest International Airport is Guwahati International Airport (
IATA code
: GAU) located near Guwahati, in Assam state.
To find a location use the form below.