About Nagaland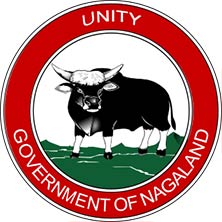 Satellite view and map of the Indian hill state of Nagaland, located in the remote area of the far north-eastern part of India. Nagaland borders the states of
Assam
to the west,
Arunachal Pradesh
and parts of Assam to the north,
Myanmar
to the east and
Manipur
to the south.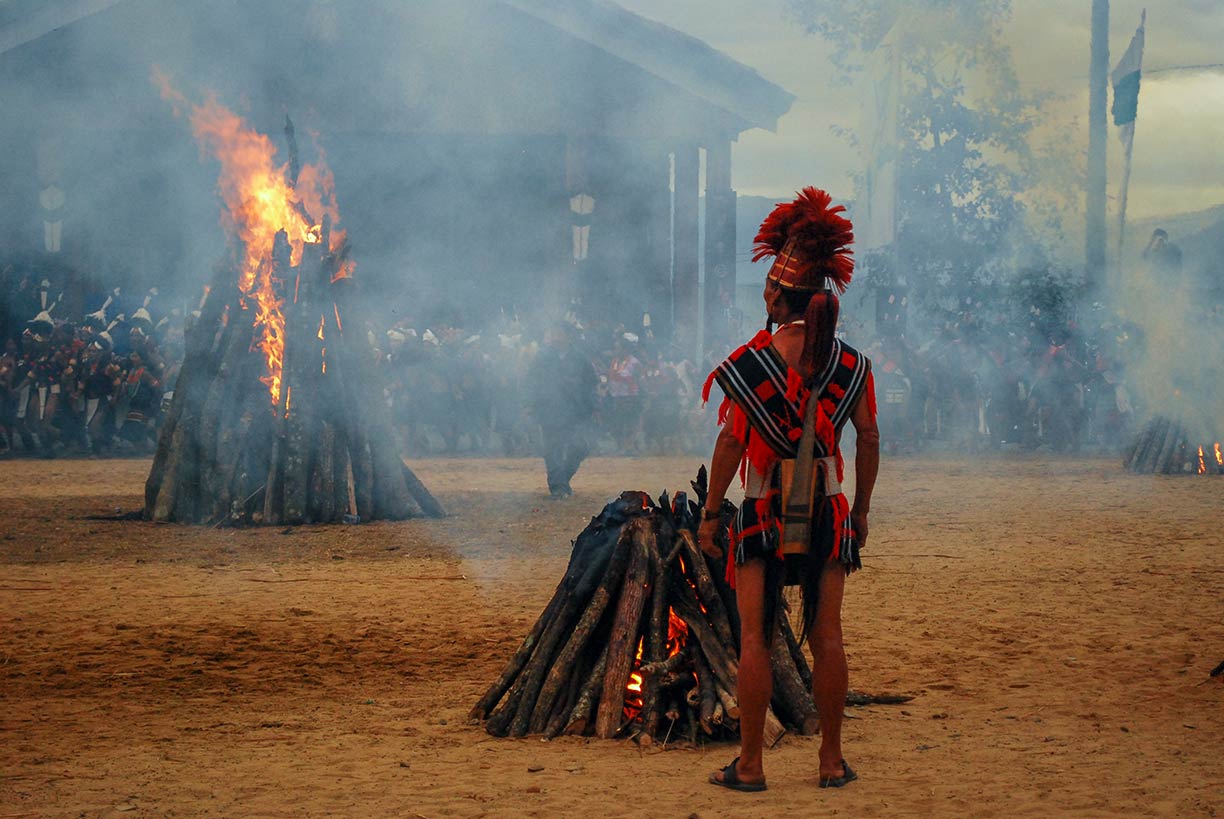 Image: Supriya Sehgal
Nagaland covers an
area
of 16,579 km² (6,401 sq mi), compared; it is slightly larger than half the size of
Belgium
, or somewhat larger than the US state of
Connecticut
.
The region between India and Myanmar is mainly mountainous dissected by rivers and creeks. The forest covered Naga Hills are part of a complex of mountain ranges and hills on the border of India and Myanmar (Burma). The mountains can reach altitudes up to more than 1,800 m (6,000 ft). The highest elevation is Mount Saramati at 3,826 m. The peak is located near Tuensang town at the border of Nagaland and the Sagaing Region of Myanmar.
Nagaland is primarily a land of agriculture and has a population of about 2 million people.
The capital is Kohima; the largest urban center is Dimapur.
The Naga people are an ethnic group of more than 20 tribes native to the North Eastern part of India and north-western Myanmar (Burma). They do not have a common language. Spoken
languages
are broken Assamese (for intertribal communication), Hindi and English. Tribal languages are among others, Angami, Ao, Chang, Konyak, Lotha, Sangtam, Sema, and Chakhesang. The traditional Naga religion is animistic, but because of extensive missionary work in the 19th century, the main religion in Nagaland is Christianity (88%).
The map shows Nagaland state with borders, cities and towns, expressways, main roads and streets, and the location of
Dimapur Airport
(
IATA code
: DMU).
To find a location use the form below.