Map of India's Most Important Airports

Image: Kurush Pawar
Airports of India and international airports in surrounding countries.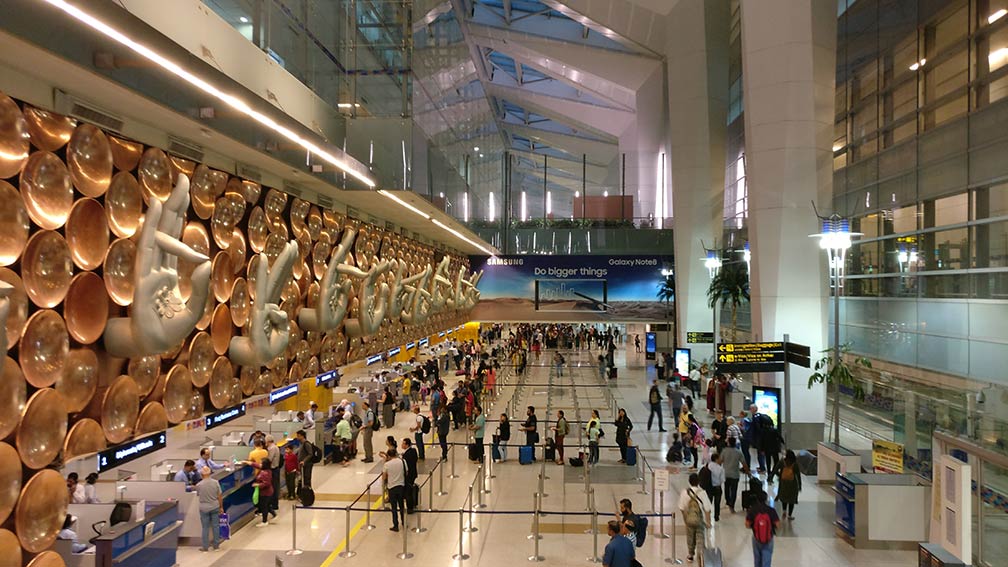 Image: Bharatahs
The map shows the Indian subcontinent with the location of India's international and major domestic airports, as well as other important airports of surrounding countries in South Asia.
Namely the location of the international airports of
Pakistan
,
Nepal
,
Tibet
(
PR China
),
Bhutan
,
Bangladesh
,
Myanmar
,
Thailand
and
Lao PDR
.
1.

2.

Symbol for
1. International Airport
2. Domestic Airport
To find a location or airport use the form below.
Sorry!
Google's pricing policy has made it impossible for us to continue showing Google Maps. We apologize for any inconvenience.
Google Map: searchable map and satellite view of airports in India and neighboring countries.
φ Latitude, λ Longitude (of Map center; move the map to see coordinates):
,
More about India
Landmarks:


Taj Mahal
Annotated satellite view of the famous mausoleum in Agra.



Cities:


Searchable map/satellite view of


Delhi,

Chandigarh,

Kolkata,

Mumbai
Country:

Searchable map/satellite view of India

Administrative Map of India

Political Map of Northern India and the Kashmir region

India Country Profile

India in numbers
India Key Statistical Data.



States and Union Territories of India
Continent:

Map of Southeast Asia

Map of Asia
Map Help
[ show ]