About Africa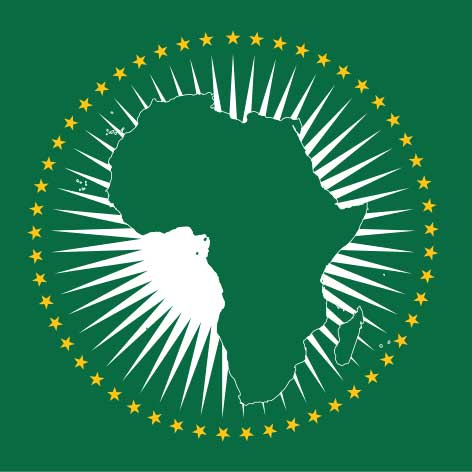 Map of Africa, the world's second-largest and second-most-populous continent is located on the African continental plate. The "Dark Continent" is divided roughly into two parts by the equator and surrounded by sea except where the Isthmus of Suez joins it to
Asia
.
In the north, the continent is bounded by the
Mediterranean Sea
and the Strait of Gibraltar, in the west by the Atlantic Ocean, in the south and the southeast by the Indian Ocean, and on its north-eastern coast by the Red Sea, and the Gulf of Aden.
Fast Facts about Africa
Area
: 30.2 million km²,
Population
: 1.3 billion people (2019)
How many countries are there in Africa?
There are 54 sovereign states (or countries) in Africa - see the list below the map.
55 African countries, 54 sovereign African states plus the territory of the Sahrawi Arab Democratic Republic, are members of the
African Union
, a federation of African nations established in 2001 in
Addis Ababa
, Ethiopia.
On 6 June 2019, the African Union has suspended Sudan's membership "with immediate effect."
[1]
As well a member of the Union is the
Sahrawi Republic
, which established itself in northwest Africa as a sovereign state, recognized by the African Union and 47 UN members as the representative government of Western Sahara, which is claimed by Morocco.
Somaliland
declared itself to be independent from Somalia and is de facto a state although it is not recognized as a sovereign nation by any other country.
There are several dependent territories still controlled by former colonial powers, like the Tromelin Island and Mayotte, controlled by
France
, and the Ascension Island and Saint Helena which are administered by the
UK
.
Languages of Africa
Africa's languages can be subdivided into three main language families, Afro-Asiatic, Nilo-Saharan, and Niger-Congo. The thousands of languages and dialects which are spoken on the continent are classified into six major language families:
Afro-Asiatic (e.g., Berber, Semitic, Cushitic, etc.), Austronesian languages (Madagascar), Indo-European languages (colonial languages), Nilo-Saharan (African interior), Niger-Congo (Bantu), and Khoi-San (a language with click consonants).
Africa's Largest Urban Areas:
Lagos
,
Cairo
,
Kinshasa
,
Johannesburg
,
Abuja
,
Khartoum
,
Dar es Salaam
,
Alexandria
,
Abidjan
,
Algiers
, Kano,
Casablanca
, Ibadan,
Nairobi
,
Addis Ababa
, and
Accra
.
Africa's National Parks
Selous Game Reserve
in Tanzania is Africa's largest national park and a UNESCO World Heritage Site (
whc.unesco.org/en/list/199
).
Kruger National Park
in South Africa is famous for its plethora of wild animals including the Big 5 (elephant, lion, leopard, buffalo, and rhino).
Serengeti
in Tanzania's Mara and Simiyu regions is famous for its massive annual migration of wildebeest and zebra. The
Ngorongoro Conservation Area
covers an area of more than 8,000 km² in northern Tanzania. It is a protected area where wildlife coexists with semi-nomadic Maasai; since 1979 it is a World Heritage Site (
whc.unesco.org/en/list/39
)
More about Africa

Image: Fiontain
Regions of Africa
The African continent is commonly divided into five subregions: North or Northern Africa, West Africa, Central or Middle Africa, East Africa, and Southern Africa.
North Africa
North Africa refers to the northern part of the African continent. According to the United Nations classification of geographical regions, these countries belong to
Northern Africa
:
Sub-Saharan Africa
Sub-Saharan Africa is a term to describe the area of Africa that lies south of the Sahara; it encompasses all African countries that are fully or partially located south of the world's largest hot desert.


West Africa
West Africa or Western Africa is the westernmost portion of Africa.
According to the United Nations classification of geographical regions, these countries are
West African Countries
: