It's getting crowded here.
A hundred years ago, in the beginning of the 20th century the entire world population was less than 2 billion people.

Today, in 2015, the current world population has exceeded 7 billions (7,241,000,000).

The world's population is growing by 200,000 people a day!, but death and birth rates have declined over the past several decades. (World Bank)

See some Demographic Data for the Countries and Regions of the World:
Top 25 countries by population
The most populated countries in the world.

Population Density
Countries with the highest population density.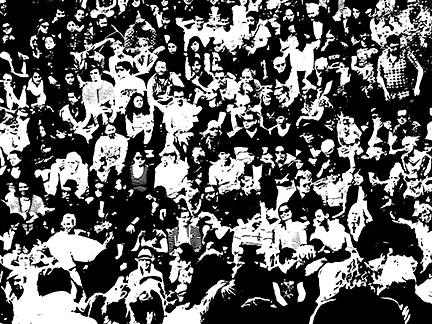 So Many People :: Image: nationsonline.org


Bookmark/share this page