It's getting crowded here.
A hundred years ago, in the beginning of the 20th century the entire world population was less than 2 billion people.
Today, in 2013, the current world population has exceeded 7 billions (7,123,500,000).

The world's population is growing by 200,000 people a day!, but death and birth rates have declined over the past several decades. (World Bank)

Some Demographic Data for the Countries and Regions of the World.
Top 20 World Population
The most populated countries of the world.

Population Density
Countries with the highest population density.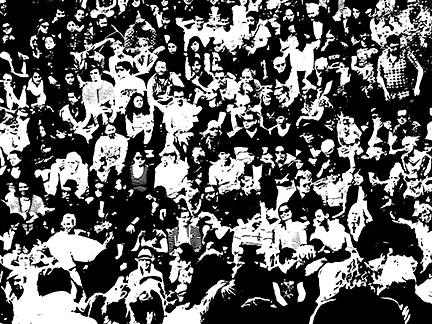 Many People :: Image: nationsonline.org