Searchable Map of Manila using Google Earth Data

Satellite view is showing Manila, the national capital of the

Philippines, the island nation in Southeast Asia, east of Vietnam and south of Taiwan.

The city is located on the island of Luzon, the largest and most populous island in the Philippines, at the estuary of the Pasig River, which flows into Manila Bay.

In the mid-16th century, the areas of present-day Manila were ruled by native rajahs. Rajah Matanda and his nephew, Rajah Sulayman ruled the Muslim communities south of the Pasig River, including the Kingdom of Maynila, while Rajah Lakandula reigned the Kingdom of Tondo north of the river, until the arrival of Spanish colonizers in the 16th century. With the Spanish came Catholic missionaries, they established the Diocese of Manila in 1579.

Today Manila is one of the sixteen cities which make up Metro Manila, known as the National Capital Region. The metropolis is bordered to the west by Manila Bay, a natural harbour, to the east by Laguna de Bay (light blue, the largest lake in the Philippines). Lake Taal (Lake Bombon (dark blue)), with its complex volcanic system lies to the south.

Manila has a city population of more than 1.6 million inhabitants, more then 12 million people live in the metropolitan area (the National Capital Region).

Largest city in Metro Manila, in population and land area is Quezon City, one of the former capitals of the Philippines (1948-1976).

Spoken languages are Filipino and English.

The map shows a city map of Manila with expressways, main roads and streets, Ninoy Aquino International Airport (IATA code: MNL) is located 12 km (7.5 mi) by road (via R-1) south of Manila.

To view just the map, click on the "Map" button.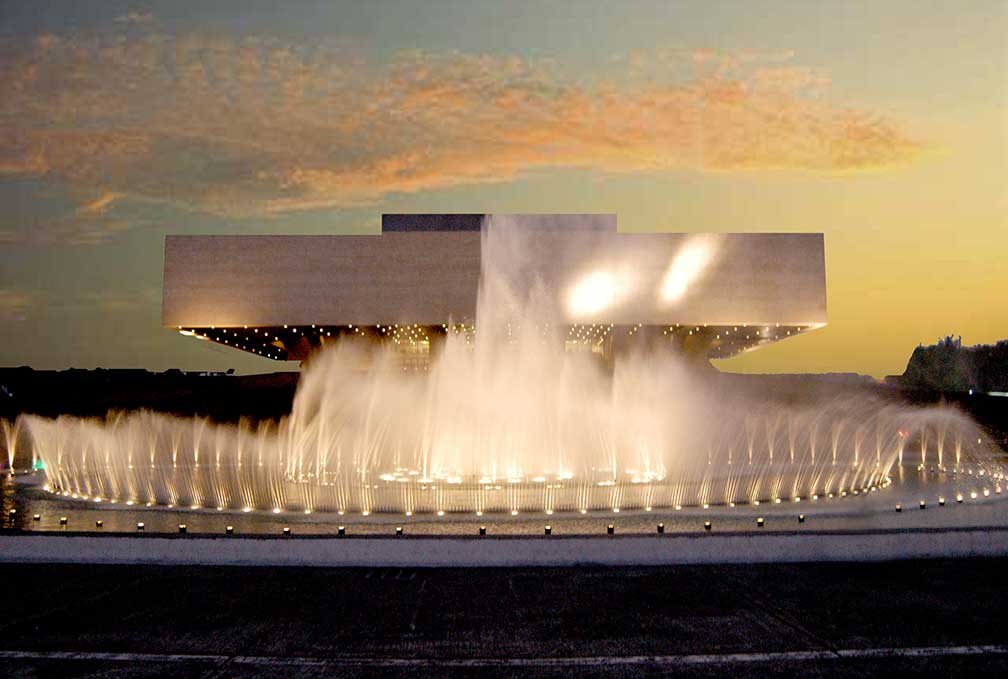 Cultural Center of the Philippines, Pasay (Manila)
Image: © Visit Philippines


Bookmark/share this page








To find a location type: street or place, city, optional: state, country.


Local Time Philippines:

Wednsday-November-25 10:09

Time zone: Philippine Time (PHT) UTC/GMT +8 hours