About Manila

Satellite view is showing Manila, the national capital of the

Philippines, the island nation in Southeast Asia, east of Vietnam and south of Taiwan.

The city is located on the island of Luzon, the largest and most populous island in the Philippines, at the estuary of the Pasig River, which flows into Manila Bay.

The strategic location of present-day Manila along the bay was an ideal location for the Tagalog and Kapampangan people to trade with merchants from China, India, and Indonesia.

In the mid-16th century, the area were ruled by native rajahs. Rajah Matanda and his nephew, Rajah Sulayman ruled the Muslim communities south of the Pasig River, including the Kingdom of Maynila, while Rajah Lakandula reigned the Kingdom of Tondo north of the river, until the arrival of Spanish colonizers in the 16th century. With the Spanish came Catholic missionaries, they established the Diocese of Manila in 1579.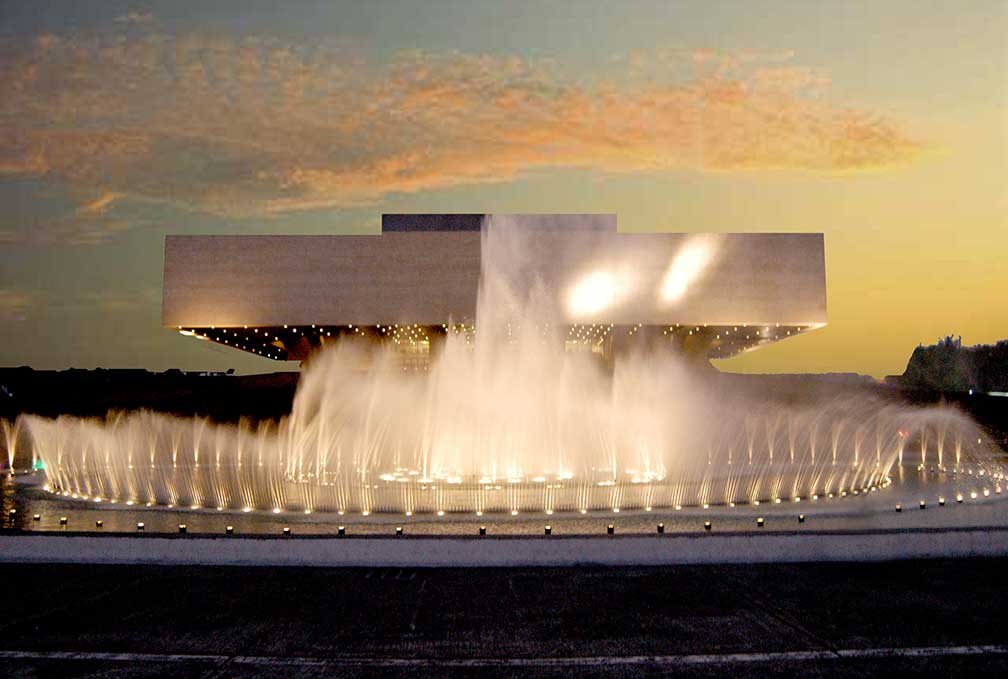 Image: © Visit Philippines

Today Manila is one of the sixteen cities which make up Metro Manila, known as the National Capital Region. The metropolis is bordered to the west by Manila Bay, a natural harbor, to the east by Laguna de Bay (light blue, the largest lake in the Philippines). Lake Taal (Lake Bombon (dark blue)), with its complex volcanic system lies to the south.

Today Manila has a city population of more than 1.78 million inhabitants (census 2015), more then 12.87 million people live in the metropolitan area (the National Capital Region).
Spoken languages are Filipino and English.

Largest city in Metro Manila, in population and land area is Quezon City, one of the former capitals of the Philippines (1948-1976).

Manila Points of Interest
The historic core of the city and its oldest district is Intramuros (Spanish, "within the walls"), the Walled City in the heart of Manila. To protect the city from foreign invasions the Spanish colonial government constructed the defensive walls between 1590 and 1593. The construction included Fort Santiago, a defense fortress. The first fort was destroyed by Chinese pirates who invaded the city in 1574.

San Agustin Church, constructed between 1586 and 1607 within Intramuros, it is one of the four Baroque Churches of the Philippines

, that are a UNESCO World Heritage Site.
Rizal Park, better known as Luneta, one of the largest urban parks in Asia, the historical park is located along Roxas Boulevard, adjacent to the old walled city. Malacañang Palace, official residence of the President of the Philippines.
National Museum of the Philippines (showcasing Filipino heritage)

The map shows a city map of Manila with expressways, main roads and streets, Ninoy Aquino International Airport (IATA code: MNL) is located 12 km (7.5 mi) by road (via R-1) south of Manila.

To view just the map, click on the "Map" button.

To find a location type: street or place, city, optional: state, country.


Local Time Philippines:

Monday-May-1 06:42

Time zone: Philippine Time (PHT) UTC/GMT +8 hours