About Delhi

Satellite view showing Delhi, known locally as Dilli, the National Capital Territory (NCT) of Delhi.
The national capital is the second-largest metropolis in

India after Mumbai.
The territory is bordered on three sides by the Indian state of Haryana and by Uttar Pradesh in east.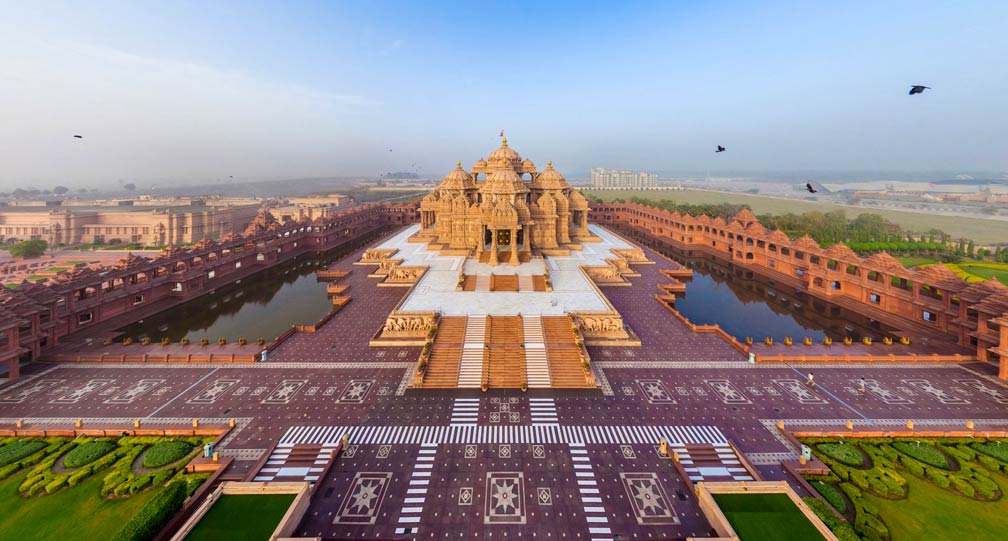 Image: Gursimran Singh

Delhi, officially the National Capital Territory of Delhi or NCT, is a city and a union territory in northern central India that consists of the cities of Old and New Delhi.

Old Delhi (Purani Dilli), the walled city on the Jumna (Yamuna) River is shaped like a quarter coin, with the Red Fort palace complex at its center. The city was founded by Shah Jahan (1592–1666) and named Shahjahanabad in 1638, dedicated to be the capital of the Mogul empire, ruled by a Muslim dynasty, it was the second largest empire that existed in the Indian subcontinent.

New Delhi, the capital of India, a planned city designed by British architects, he foundation stone of the city was laid in 1911 by George V, Emperor of India and King of the United Kingdom and the British Dominions. The city was built between 1912 and 1929 to replace Calcutta (today Kolkata) as the capital of British India, today it is the seat of the Indian government.

In 2011 the urban agglomeration of Delhi had a population of 16.3 million inhabitants (Census of India 2011). According to a UN Study, Delhi's urban area is now considered to extend beyond the NCT boundary to include an estimated population of over 27 million people (in 2017) making it the world's second largest urban area. It includes the neighboring satellite cities of Bahadurgarh, Gurugram, Faridabad, Noida, and Ghaziabad.



Delhi points of interest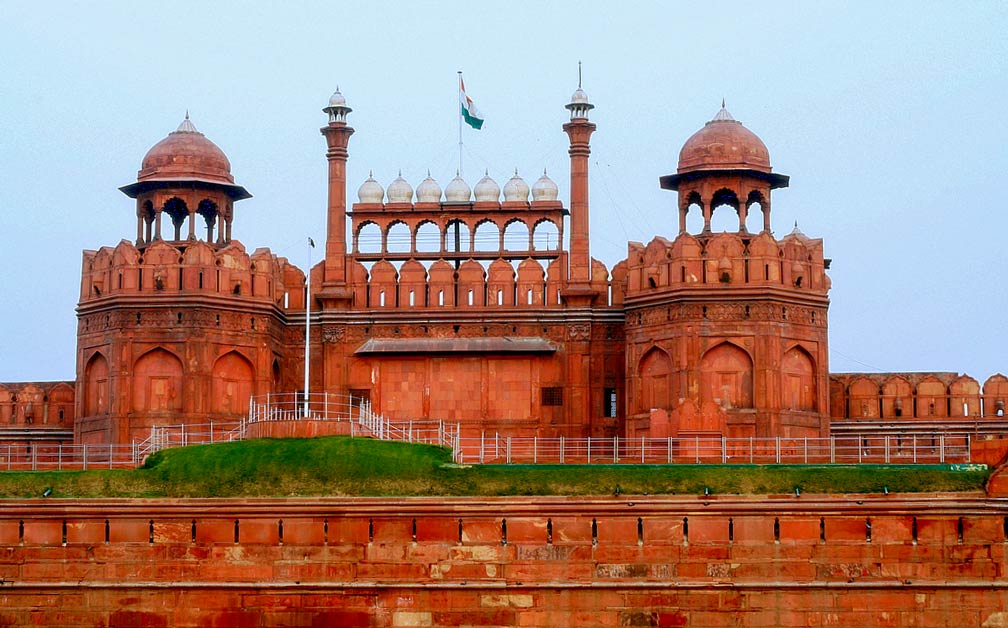 Image: Saad Akhtar

If you visit Delhi you can cross off three World Heritage Sites from your bucket list: Humayun's Tomb, the tomb of the Mughal Emperor Humayun built in 1570, Qutb Minar and its Monuments, a 13th century red sandstone tower 72.5 m high, situated a few kilometers south of Delhi, and the Red Fort Complex, a palace fort of red sandstone, it was built as the palace for the fifth Mughal Emperor of India, Shah Jahan in Shahjahanabad (now Delhi) – the new capital of the empire.

Other top sights are: the Purana Qila, the riverside Mughal style walled stone fortress with the Humayan Gate and a 16th-century mosque, is one of the oldest forts in Delhi.

Jama Masjid, 17th-century Mughal-style red sandstone mosque with 40m high minarets, it is one of the largest mosques in India, it was also built by Mughal emperor Shah Jahan between 1644 and 1656.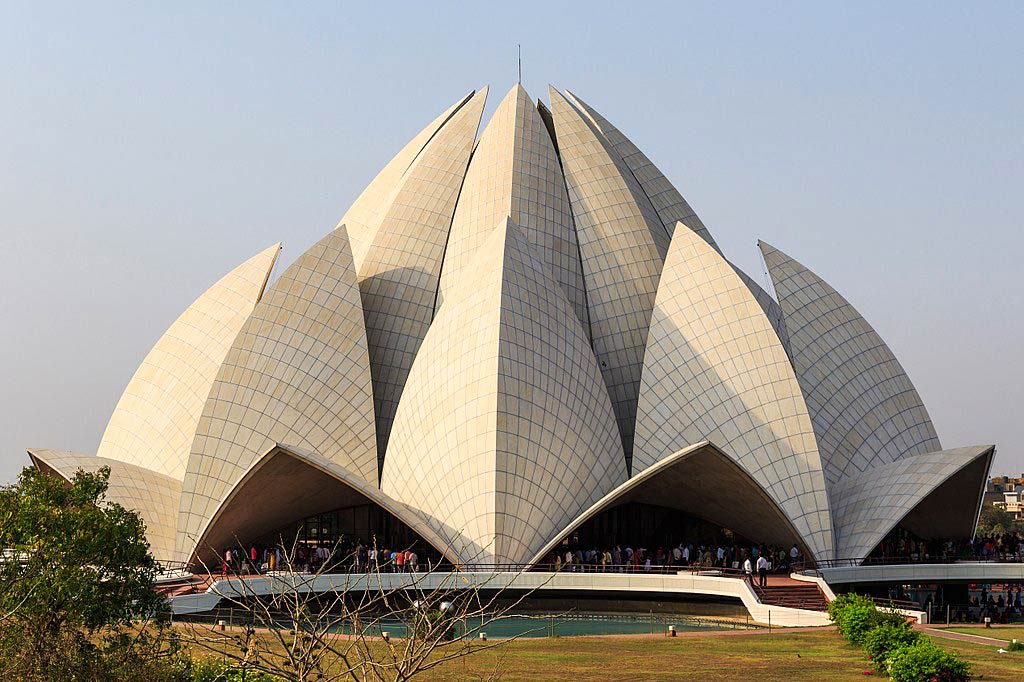 Image: Alexander Savin

India Gate, Arc de Triomphe-style war memorial on the eastern edge of the 'ceremonial axis' of New Delhi.

Lotus Temple, religious site and the Bahá'í Mother Temple of the Indian subcontinent.

Akshardham, the spiritual-cultural complex displays thousand years of traditional Hindu and Indian culture, it features beside a water show and a cultural boat ride, an IMAX film on the early life of Swaminarayan as the teenage yogi.

Gurudwara Bangla Sahib, prominent place of worship for Sikhs.

Chandni Chowk, busy shopping area in the heart of Old Delhi, near Delhi Junction railway station, a market full of spices, dried fruit, silver jewelry, and traditional Indian sweets.

Parks
Mehrauli Archaeological Park, park with over 100 historically significant monuments, located adjacent to Qutub Minar World Heritage site.
Lodi Gardens, city park in New Delhi, interspersed with 15th century architecture.
National Zoological Park, Delhi's zoo near the Old Fort with a motley collection of animals and birds.

Museums
National Museum, established in 1949, it is one of the largest museums in India with several departments. The museum represents almost all disciplines of art. National Gallery of Modern Art, India's Number One art gallery.


Just zoom in (+) to discover the Baha'i Lotus Temple (Bahá'í Mashriqu'l-Adhkar), the Bahá'í House of Worship, one of New Delhi's famous landmarks.

The Map shows a city map of Delhi with expressways, main roads and streets, and Indira Gandhi International Airport (IATA Code: DEL) located in south west.

To find a location use the form below.

To find a location type: street or place, city, optional: state, country.


Local Time Delhi:

Saturday-May-26 11:54

Indian Standard Time (IST): UTC/GMT +5:30 hours