About Tokyo

Satellite view is showing Tokyo, the national capital of

Japan, located at the coast of Tokyo bay of the Pacific Ocean.
Tokyo consists of the southwestern part of the Kanto Region, the Izu Islands, and the Ogasawara islands.
The mega city has a population of 9 million inhabitants in its metropolitan area of the 23 special wards (ku) of Tokyo-to (東京都).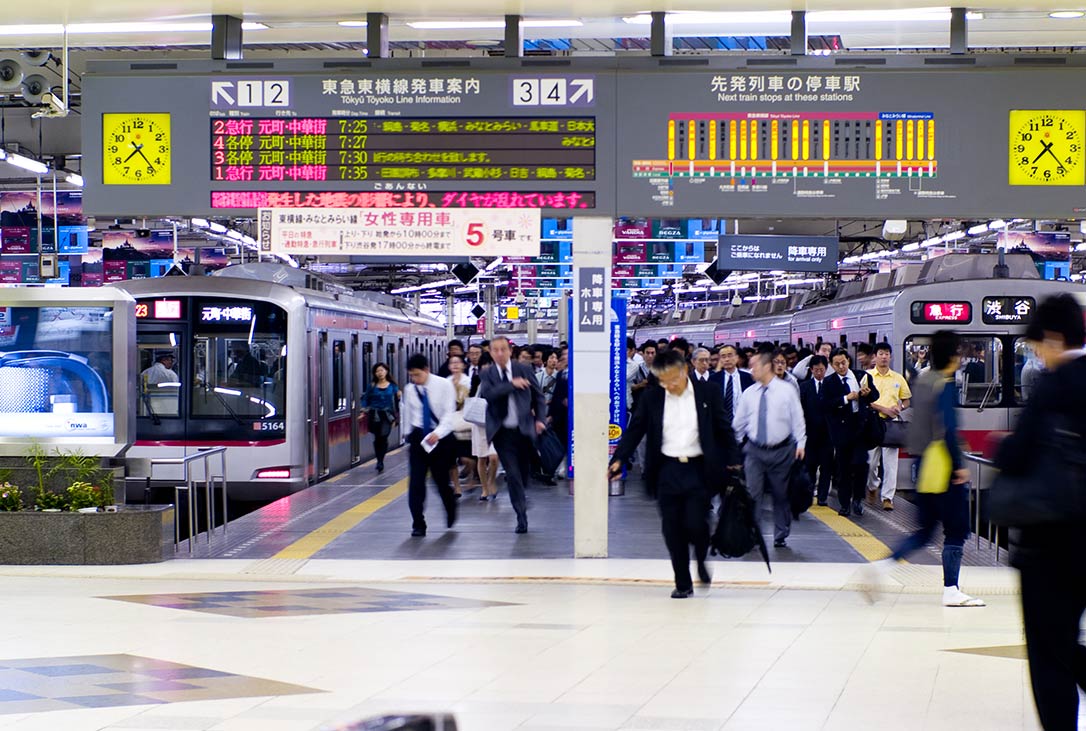 Photo: Joi Ito

Tokyo together with the cities of Chiba, Kawasaki, Sagamihara, Saitama, and Yokohama forms the Combined Urban Area of Tokyo Major Metropolitan Area, the world's most populous metropolitan area.

Just zoom in (+) to see Kōkyo, the Tokyo Imperial Palace, the residence of the Emperor of Japan, it is the big green park in the middle of Tokyo's most expensive real estate area. East of the Palace is Tokyo Station, terminal of multiple shinkansen lines. South east of the station there begins the Ginza, Tokyo's most famous upmarket shopping, dining and entertainment district.

The Map shows a city map of Tokyo with expressways, main roads and streets, Tokyo International Haneda Airport (IATA code: HND) is located 14 km (8.7 mi) south of Tokyo Station; zoom out (-) to find Narita International Airport (IATA code: NRT) located in Narita, Chiba, in Marunouchi business district. The distance by road from Tokyo Station is 67.5 km (42 mi).

To find a location use the form below.

To find a location type: street or place, city, optional: state, country.


Local Time Tokyo

Tuesday-December-6 23:06

UTC/GMT +9 hours