About Dhaka

Satellite view is showing Dhaka,

Bangladesh's national capital at Buriganga River.
The city is the center of the cultural and political life in Bangladesh.

In the 17th century, the city was the Mughal capital of Bengal. After the partition of India in 1947, Dhaka became the administrative capital of East Pakistan, and later, in 1971, the capital of an independent Bangladesh.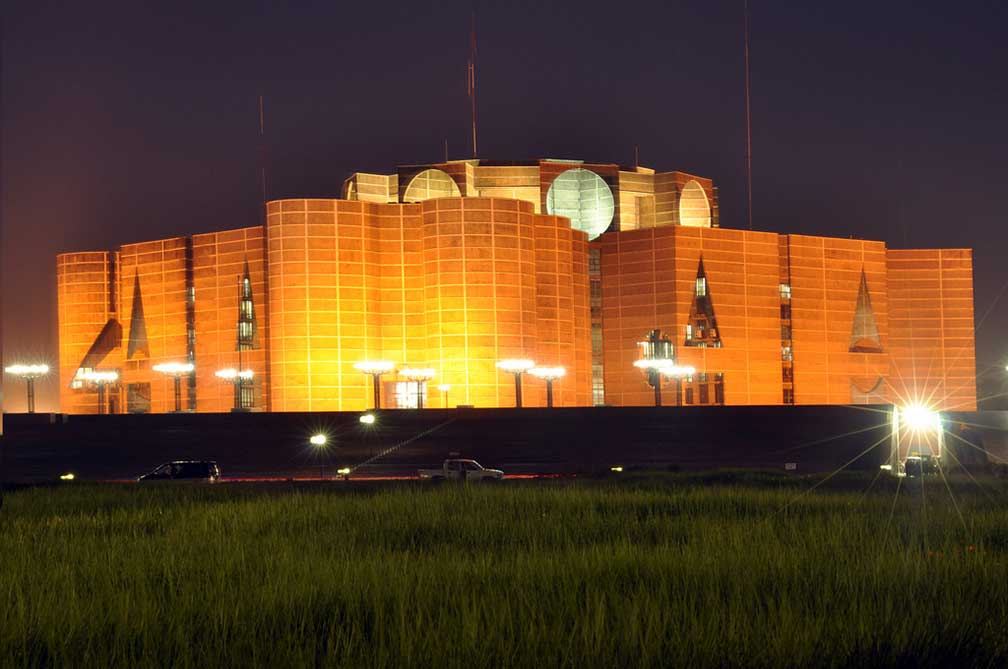 Photo: Tanweer Morshed

The city is the country's political center as well as the center for culture, education and business, it is renowned for producing the world's finest muslin (cotton fabric).

Dhaka has a population of about 7 million inhabitants, more than 12 million live in its metropolitan area, and more than

17.2 million

in the Greater Dhaka Metropolitan area,

making Dhaka one of the Megacities in South Asia. Official language is Bengali.

Nickname(s): Rickshaw Capital of the World, City of Mosques.

Some of the points of interest in and around Dhaka:

Lalbagh Fort, the 18th century unfinished and temporarily abandoned Mughal palace, now housing a museum. Ahsan Manzil, was the official residential palace and seat of the Dhaka Nawabs (kind of hereditary monarchy). Dhakeshwari National Temple (Hindu temple), Bangladesh National Museum (history of Bangladesh); Sonargaon (former seat of the medieval Muslim rulers and governors of eastern Bengal.); Star Mosque, a 19th century built mosque, one of the several hundred mosques in the city. Sixty Dome Mosque, Sultanate period mosque, the largest in the country and a UNESCO World Heritage Site, inscribed as Historic Mosque City of Bagerhat

. Jatiyo Sriti Shoudho (National Martyrs' Memorial). Jatiyo Sangsad Bhaban (House of the Parliament of Bangladesh, designed by architect Louis Kahn); Ramna Park (public park); New Market (shopping Bangla style).

The map shows a city map of Dhaka with expressways, main roads and streets, and the location of Dhaka's Shahjalal International Airport (IATA code: DAC), formerly known as Zia International Airport, about 8 km (5 mi) by road (via Tongi Diversion Road and Dhaka - Mymensingh Highway) north of Dhaka.


To find a location use the form below.

To find a location type: street or place, city, optional: state, country.


Local Time Dhaka:

Saturday-May-28 11:57

UTC/GMT +6 hours