About Belgium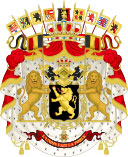 Belgium, officially the Kingdom of Belgium is a low-lying country in Western Europe bordering the North Sea between France and the Netherlands. The country is also bordered by Luxembourg and Germany in east and it shares maritime borders with the United Kingdom.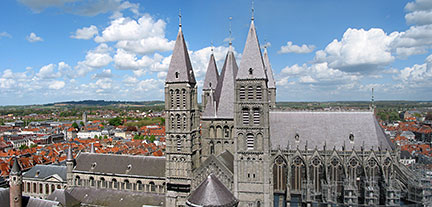 Image: Jean-Pol Grandmont

With an area of 30,528 km² it is about three-fourths the size of the Netherlands or about the size of the U.S. state of Maryland.

Belgium is divided into three regions: Dutch-speaking Flanders in the north, francophone Wallonia in the south and Brussels, the bilingual capital, where French and Dutch share official status. There is also a small German-speaking minority in the eastern part of the country.

Belgium is famous for its chocolate, waffles, fries, beer and the appropriate beer glassware, Tintin (comic books), billiard balls and Brussels sprout. The city of Spa, the famed site of healing cold springs has become eponymous with any place having a natural water source that is believed to possess special health-giving properties. The first Beauty pageant in the world was held at Spa on 19 September 1888.

To find a location type: street or place, city, optional: state, country.


Local Time Belgium:

Monday-October-2 16:00

Standard Time Zone (CET): UTC/GMT +1 hour
CEST (Daylight Saving Time) in use from end of March until end of October. Time zone offset: UTC/GMT +2 hours