About Serbia

Satellite view is showing the landlocked country in the central part of the Balkan Peninsula in southern Europe. Serbia is bordered by Albania, Bosnia and Herzegovina, Bulgaria,
Croatia, Hungary, the Republic of Macedonia, Montenegro, and Romania.

The former Principality of Serbia was conquered by the Turks in the 14th century and became part of the Ottoman Empire until 1878. But three Austria–Hungary invasions and numerous rebellions constantly challenged Ottoman rule. Between 1717 and 1739, the Austrian Empire regained the rule in Central Serbia and formed the "Kingdom of Serbia".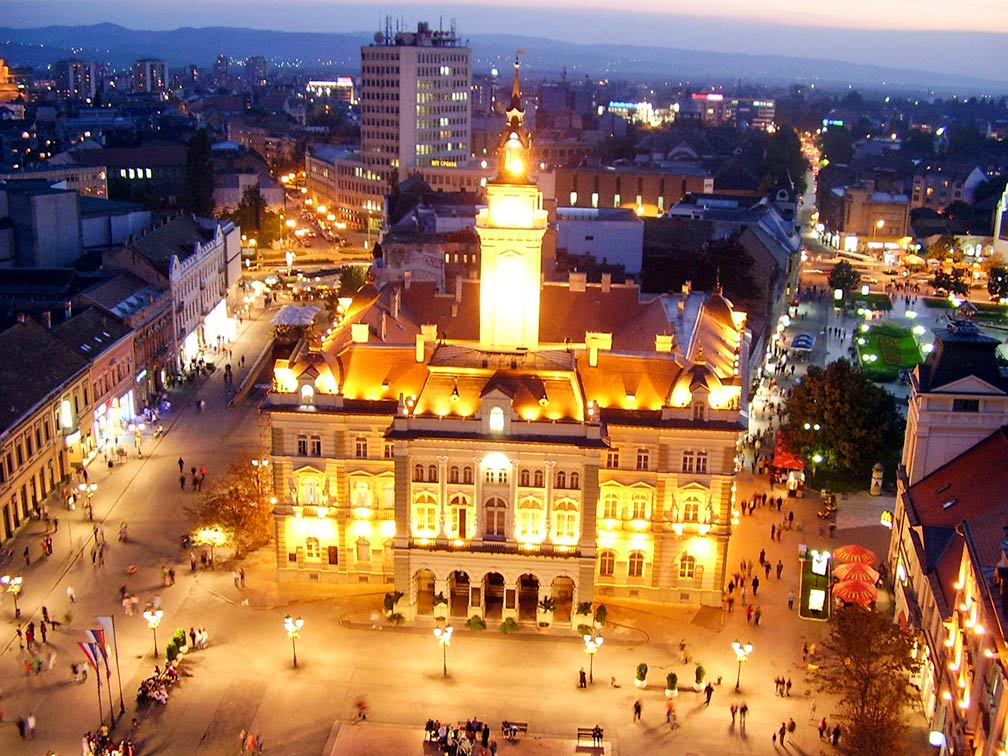 Image: Aleksandar Cocek

Serbian rivalry with the Austro-Hungarian Empire contributed to the outbreak of the First World War, after which Serbia was absorbed into the Kingdom of Serbs, Croats, and Slovenes (later known as Yugoslavia from 1929–2003, with the capital Belgrade).

In the early 1990s, in times of the dissolution of the Soviet Union, four out of the six countries seceded the Socialist Federal Republic of Yugoslavia. On the break-up of Yugoslavia Serbia remained in the federation with Montenegro until 2006.

With an area of 77,474 km² Serbia is slightly smaller than the Czech Republic, or slightly smaller than the U.S. state of South Carolina.

Serbia has a population of about 7 million people (in 2016). Largest city and capital is Belgrade (Beograd).
Spoken languages are Serbian (88%) and partially all languages of the surrounding countries. Main religion is Eastern Orthodox (84%).

The map shows Serbia with cities, towns, expressways, main roads and streets.

To find a location type: street or place, city, optional: state, country.


Local Time Serbia:

Friday-December-8 22:44

Standard Time Zone (CET): UTC/GMT +1 hour
CEST (Daylight Saving Time) in use from end of March until end of October: time zone offset: UTC/GMT +2 hours