Searchable Map of Pakistan using Google Earth Data

Satellite view is showing the Southern Asian country in the Indian subcontinent bordering the Arabian Sea. Countries with international borders to Pakistan are Afghanistan, China, India, and Iran.

Capital city of

Pakistan is Islamabad. Main port, largest city and business capital of Pakistan is Karachi, second largest city is Lahore. Spoken languages are Urdu (official), English (official), Punjabi, Sindhi, and Pashto.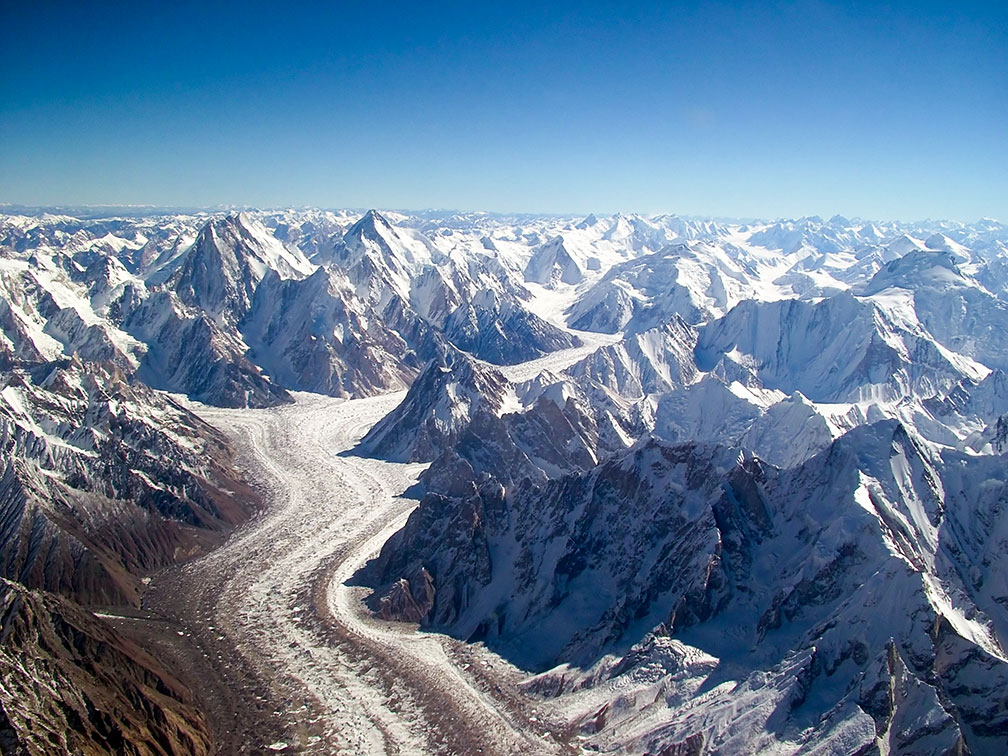 Image: Guilhem Vellut

The country occupies an area of 796,095 km², compared it is slightly larger than Turkey (783,562 km²) or slightly less than twice the size of the U.S. state of California.

Pakistan's terrain is made up by the flat Indus plain in east, characterized by the Indus, the country's longest river and a key water resource. Pakistan's north is dominated by mountains in north and northwest, and in west by the Balochistan plateau, the western part of the Iranian plateau.

Highest elevation in the country is K2 with 8,611 m, it is the second-highest mountain on Earth, located in K2 Central Karakoram National Park on the border between Pakistan and Xinjiang province of China in the Himalayas. The mountain is also known as Mt. Godwin-Austen, Chhogori/Qogir, and Ketu/Kechu.

The Map shows Pakistan with expressways, main roads and streets.


To find a location type: street or place, city, optional: state, country.


Local Time Islamabad:

Saturday-December-9 03:11

UTC/GMT +5 hours