About Tanzania

Satellite view is showing the Eastern African country bordering the Indian Ocean.

Countries with international borders to Tanzania are Burundi, Democratic Republic of the Congo, Kenya, Malawi, Mozambique, Rwanda, Uganda, and Zambia, it shares maritime borders with the Comoros and the Seychelles and it has a shoreline at Lake Victoria in north.

Tanzania's area is about three times the size of Italy or slightly larger than twice the size of California. De facto capital city is Dar es Salaam located at the coast on Tanzania mainland south of Zanzibar island, designated capital city is Dodoma, located in the geographic center of the country west of Lake Sulunga.

Tanzania has a population of 47.42 million people, spoken languages are Swahili and English (both official).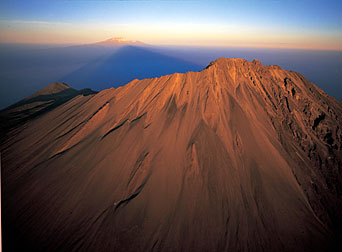 Photo: Courtesy of Tanzania Tourist Board

Some points of interest in Tanzania: Serengeti (East Africa's finest game park), Arusha National Park (Little Serengeti), Lake Manyara National Park (pink flamingos at the soda lake), Kilimanjaro (highest mountain in Africa), Kilimanjaro National Park (above the timberline), (wildlife and semi-nomadic Maasai herdsmen), Kikuletwa (Hotsprings), Olpopongi Maasai (overnight facilities in a Maasai village), Chagga Live Museum (traditional Chagga life).

The map shows Tanzania with game reserves, national parks, lakes, cities, towns, main roads and streets.


To find a location use the form below. To view just the map, click on the "Map" button.

To find a location type: street or place, city, optional: state, country.


Local Time Tanzania:

Friday-June-2 20:10

Time Zone: East African Time (EAT)
GMT/UTC +3