Map is showing Tanzania with surrounding countries, states borders, the national capital, region borders, and region capitals.

Administrative Regions of Tanzania

Tanzania is divided into 26 regions (mkoa):

The regions are (region capitals in parenthesis)
Arusha (Arusha), Dar es Salaam (Dar es Salaam), Dodoma (Dodoma), Iringa (Iringa), Kagera (Bukoba), Kigoma (Kigoma), Kilimanjaro (Moshi), Lindi (Lindi), Manyara (Babati), Mara (Musoma), Mbeya (Mbeya), Morogoro (Morogoro), Mtwara (Mtwara), Mwanza (Mwanza), Pemba North (Wete), Pemba South (Mkoani), Pwani (Kibaha), Rukwa (Sumbawanga), Ruvuma (Songea), Shinyanga (Shinyanga), Singida (Singida), Tabora (Tabora), Tanga (Tanga), Zanzibar Central/South (Koani), Zanzibar North (Mkokotoni), and Zanzibar Urban/West (Zanzibar; Stone Town).

Click for a Political Map of Tanzania.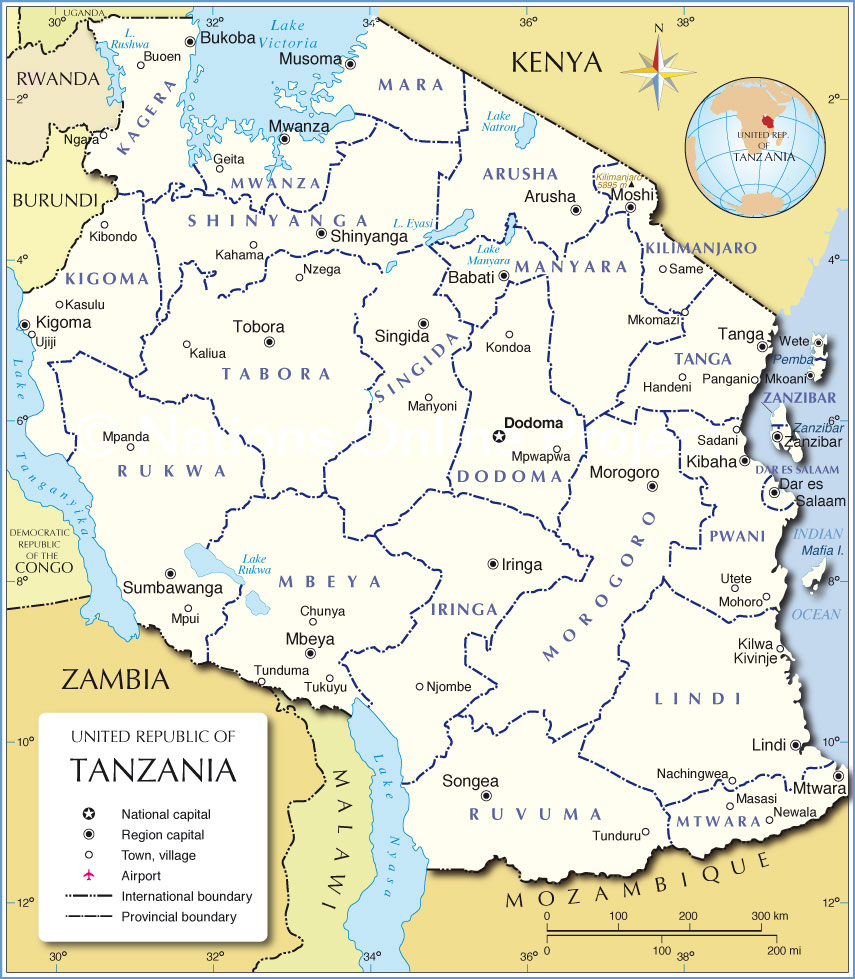 Administrative Map of Tanzania