About Victoria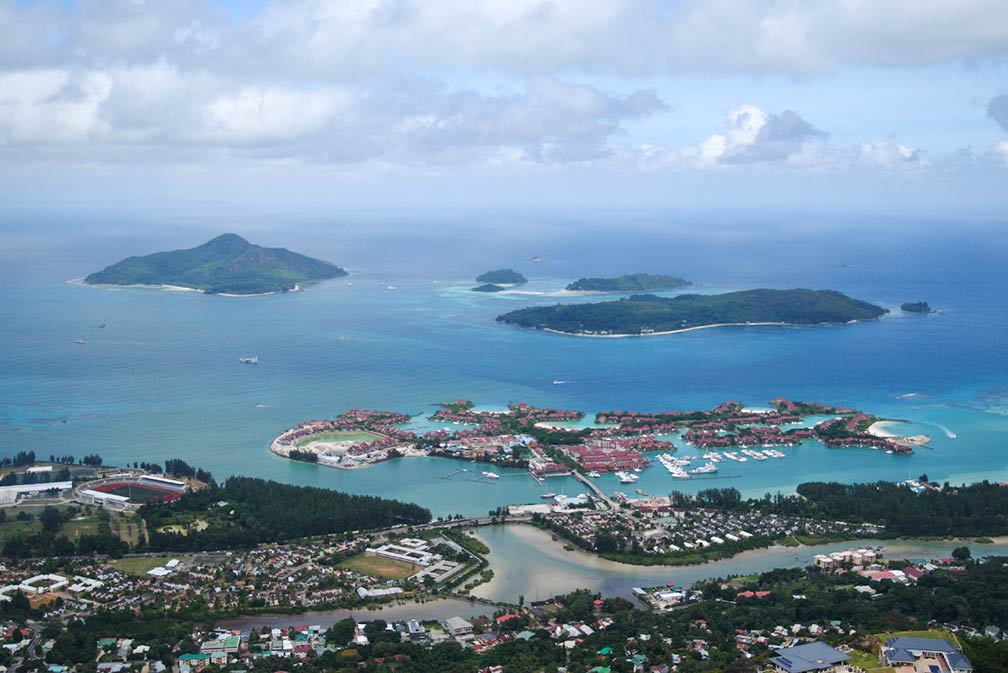 Image: Remi Jouan

Satellite view is showing Victoria (sometimes called Port Victoria), capital city of the

Seychelles. The smallest African capital is located on the northeastern coast of Mahé Island, the largest island in the Seychelles archipelago.

In seafaring times the Seychelles were a transit point for trade between Africa and Asia. Maldivian and Arab traders were the first to visit the uninhabited islands. The French began to take control in 1756, in 1814 the islands were ceded to Great Britain. Victoria was established as the seat of the British colonial government and named after Queen Victoria.

In Victoria there is an old part with narrow streets and dilapidated colonial buildings, and the new part of the city with wider avenues and tropical gardens. The city has a population of about 25 000 inhabitants. Spoken languages are Seselwa (the Seychellois Creole), English and French.

The city is served by Seychelles International Airport. Victoria's seaport provides ferry services to Praslin and La Digue islands.
Attractions in the city include the Victoria Botanical Gardens, the quirky Victoria National Museum of History, the Victoria Natural History Museum and the Sir Selwyn Selwyn-Clarke Market.

The map shows a city map of Victoria with main roads and streets, zoom out to find the location of Seychelles International Airport (IATA code: SEZ), located 10.4 km (6.5 mi) by road (via Providence Highway) in south east of Mahé island.

To find a location use the form below. To view just the map, click on the "Map" button.