About Victoria Falls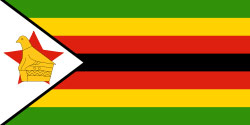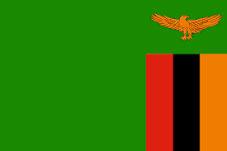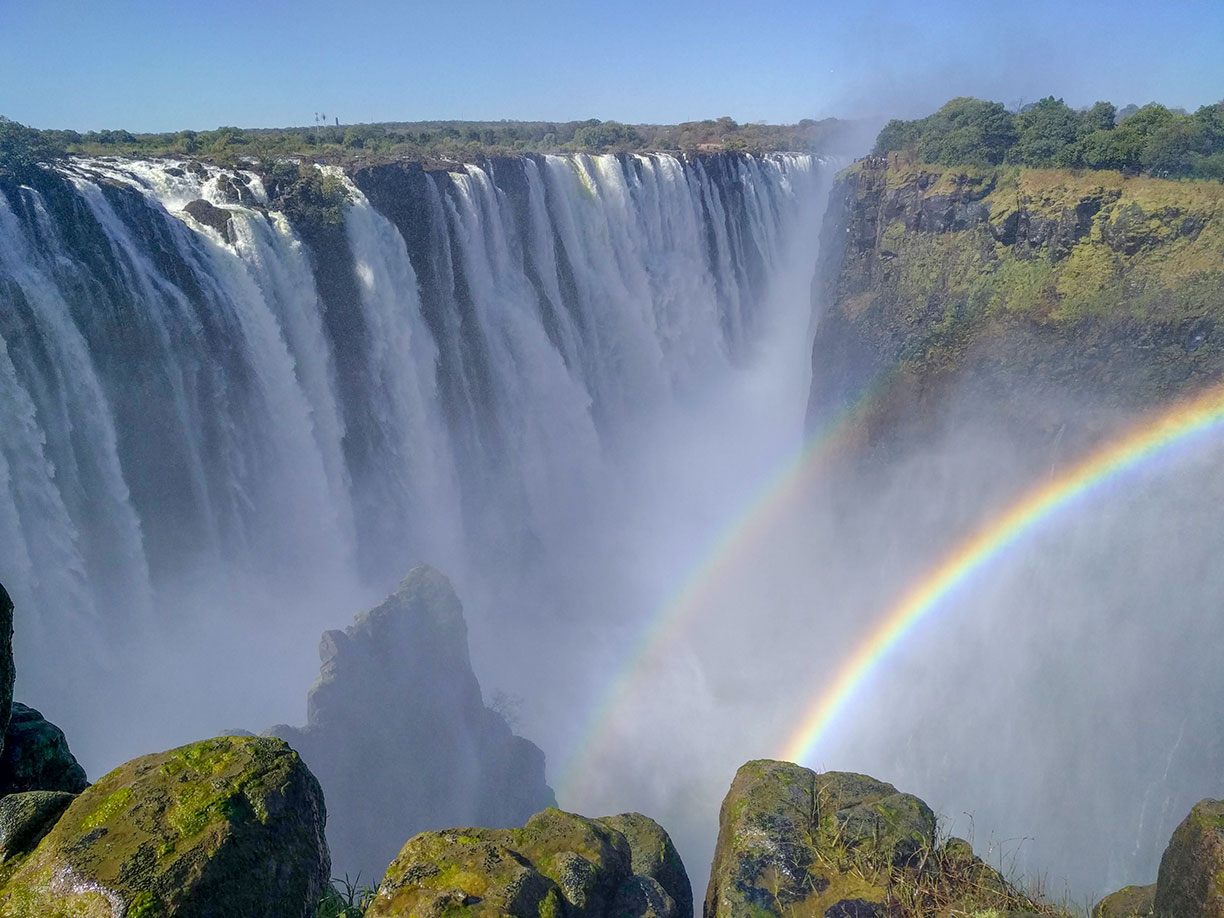 Image: Doc James
The satellite view and the map show Victoria Falls, a spectacular waterfall 108 m (355 ft) high and about 1.7 km (1 mile) wide. The fall of the Zambesi River is situated in southern Africa between
Zambia
to the north and
Zimbabwe
to the south.
The waterfall is called Mosi-oa-Tunya in the Lozi language (the Smoke that Thunders). Near the falls there are two towns. Named after Scottish explorer David Livingstone, Livingstone is Zambia's main gateway to the Victoria Falls. The town of Victoria Falls in Zimbabwe is also a hub for visitors to one of Africa's greatest wonder of nature.
With a length of 3,540 km (2,200 mi) the Zambezi is Africa's fourth longest river and the largest African river flowing into the Indian Ocean. About half of its way to the ocean the river reaches a cliff, and there is only one way further - down.
When the Zambezi river is in full flood, usually between the end of February to end of May, the falls form probably the most impressive curtain of falling water in the world. More than 560 million liters of water per minute drop of 108 m over a basalt cliff into a gorge, causing huge iridescent spray clouds, rainbow visions, and a thundering sound.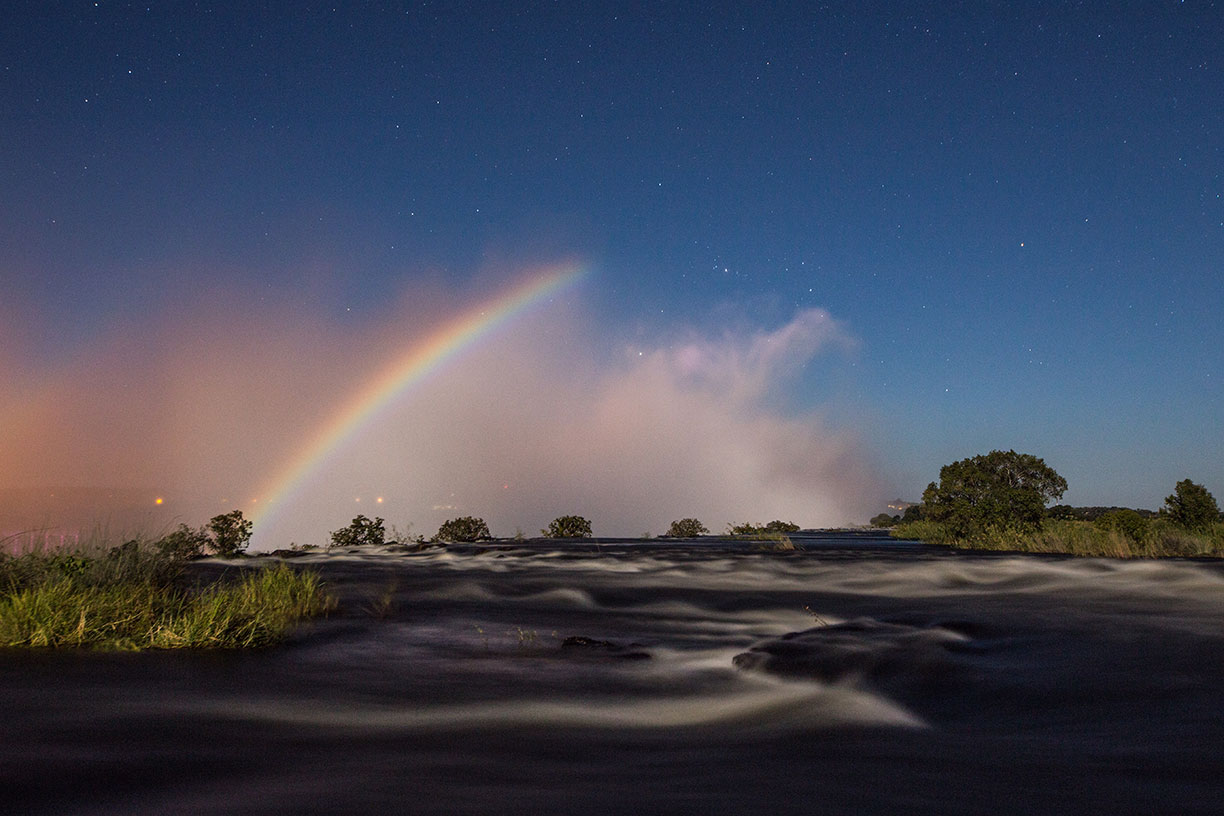 Image: Scolopendra33
The first European to see the Victoria Falls was the Scottish missionary and Africa traveler David Livingstone. Today, the Victoria Falls are one of Africa's major tourist attractions. Since 1989
Mosi-oa-Tunya / Victoria Falls

is a UNESCO World Heritage Site.
National Parks
Zambezi National Park in Zimbabwe is located upstream from Victoria Falls; it is home to a variety of larger animals including African elephants, lions, Cape buffalo, and leopards. The Mosi-oa-Tunya National Park consists of the Zambian half of the World Heritage Site, it extends downstream from the falls and is 'twin' to the Zimbabwean Victoria Falls National Park. Accommodation is provided in campsites in the Zambezi National Park and in the numerous resorts and hotels in and around the towns of Victoria Falls and Livingstone.
Zoom out to find the location of Victoria Falls Airport (
IATA Code
: VFA) about 18 km (11 mi) south of the town of Victoria Falls, Zimbabwe and the location of Harry Mwanga Nkumbula Airport, formerly Livingstone Airport in Livingstone, Zambia (
IATA Code
: LVI).
To find a location use the form below.