Satellite View of Malta using Google Earth Data
Malta is one of the smallest countries in Europe, with an area of just 316 km² (122 sq mi).

Satellite view is showing the Maltese archipelago with the islands Gozo, Comino, and Malta in the Mediterranean Sea.
The island country is located east of Tunisia, and about 100 km (60 mi) south of the island of Sicily (Italy).

Capital city of Malta is Valletta. Official languages are Maltese and English.


The Map shows Malta with cities and towns, main roads and streets, Malta International Airport (IATA code: MLA) is located 5 km (3.1 mi) southwest of Valletta City.

To find a location use the form below. To view just the map, click on the "Map" button.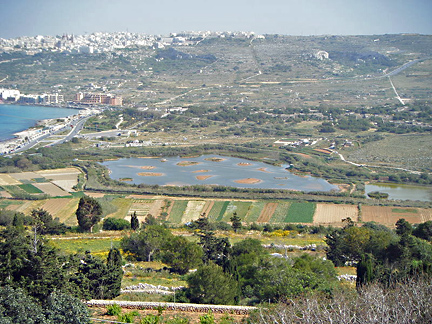 View of Ghadira nature reserve from St. Agatha's Tower (Red Tower) in Mellieha Malta. Image: Inkwina