About Kazan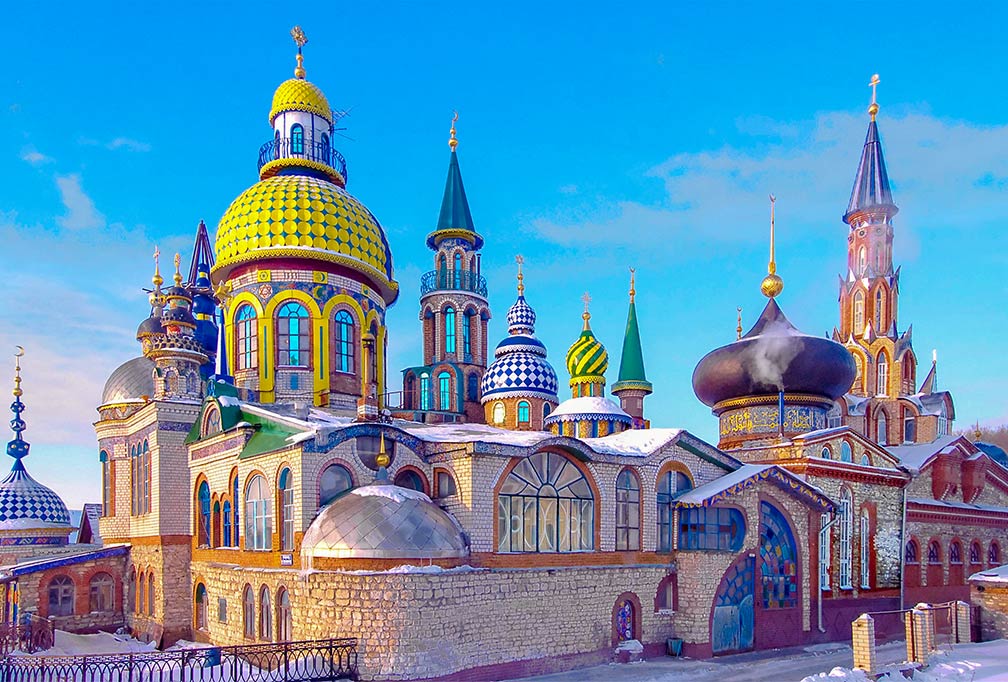 Photo: Maarten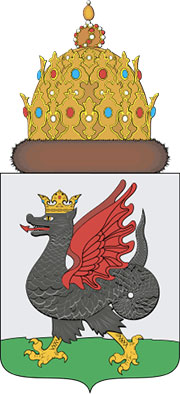 Satellite view and map is showing Kazan (Russian: Каза́нь), an inland port at the confluence of the Volga and the Kazanka River (Reka Kazanka).

The city is situated about 60 km north of the confluence of the Volga and the Kama River. From Kazan it is a one-and-a-half-hour flight (720 km or 450 mi) west to Moscow.

Kazan is the capital and largest city of Tatarstan, the (semi) autonomous republic in European Russia.

Kazan or Qazan brands itself as the "Third Capital" of Russia (following Moscow and Saint Petersburg). The use of the slogan triggered a conflict between the authorities of Kazan and Nizhni Novgorod. [1]



Kazan has developed on a site inhabited since ancient times. The city was a stopover of several important trade routes like the the Volga trade route which connected Northern Europe and Northwestern Russia with the Caspian Sea, via the Volga River. Other routes connected the Urals with Siberia.
The history of the city dates back to the Islamic period of the Volga Bulgarians (between the 7th and 13th centuries), the Golden Horde or Kipchak Khanate (the Tartar and Mongol army, led by descendants of Genghis Khan) and the Kazan Khanate (a medieval Tatar Turkic state that occupied the territory between 1438 and 1552). The city celebrated its 1000th anniversary in 2005.

Kazan today
Today, Kazan is number 6 in the list of Russia's largest cities, with a population of 1.1 million people. Spoken languages are Russian and Tatar, along with Russian the official language of the Republic of Tatarstan.

The city is home to Kazan Federal University (kpfu.ru/eng), the second oldest Russian university, founded in 1804, the Kazan branch of the Academy of Sciences, and the Russian Islamic University (founded in 1998).



Points of interest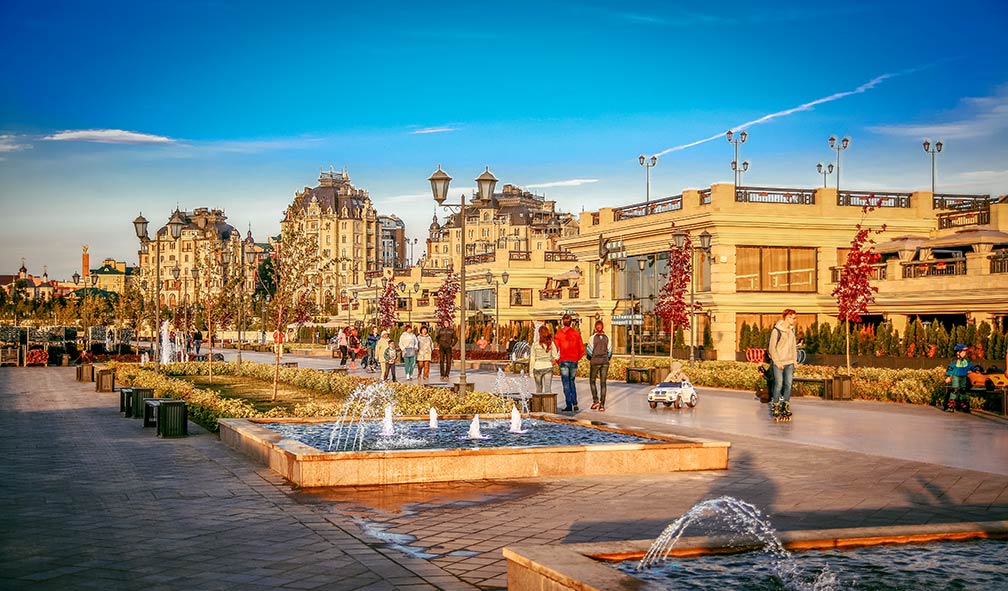 Photo: Bismarck

The Historic and Architectural Complex of the Kazan Kremlin

is a UNESCO World Heritage Site. The hilltop citadel (kremlin) with the Söyembikä Tower, fortified palaces, churches and monuments is now a museum. The Presidential Palace was also built (1845-1848) within the Kremlin on the ruins of Khan's Palace, today it is the residence of the President of the Republic of Tatarstan.

Qolşärif Mosque, or Kul Sharif Mosque, the ornately-decorated house of worship with with 8 iconic blue 55-m tall minarets and a dome, is within Kazan's Kremlin. The mosque was (re)built between 1996 and 2005. It is among the largest mosques in Russia, and in Europe outside of Istanbul. The original mosque, built in the 16th century, was destroyed by Ivan the Terrible in 1552.

The National Museum of the Republic of Tatarstan (tatmuseum.ru), the museum complex in Gostiny Dvor district has several outlets. The museum shows collections of artifacts of Tatar history and related archaeology.

The Temple of All Religions is a complex of several types of religious architecture.

Monuments: There are several cats monuments in the city, one is the Kazan Cat monument on Bauman street (Ulitsa Baumana). The Monument of Musa Jalil (Musa Cälil) on Maya Square, commemorates the Tatar poet and resistance fighter.

Kazan Circus, a stationary state circus (www.kazan-circus.ru/en/), Kazan Zoo (kazzoobotsad.ru) and Oceanarium (океанариумказань.рф/).

The Kaban Lakes, a recreational area with the Fountain on Lower Qaban and the Thousandth Anniversary of Islam Mosque. According to legend, in the days before the Khanate of Kazan fell, the Khans threw all their valuables into the lakes.
Also recreational areas are the Kremlin Embankment with a promenade at the Kazanka River, the Chornoye Ozero park and the Millennium Park. Kyrlay Park, an amusement park with a Ferris wheel.



2018 FIFA World Cup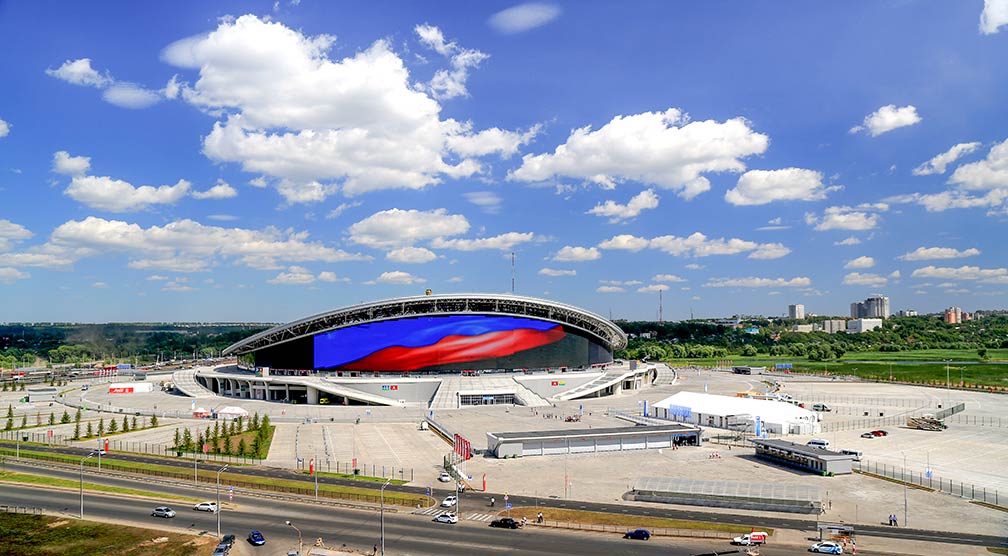 Photo: Stanislavgubaydullin

Kazan is one of the eleven Russian cities that will host the 2018 FIFA World Cup. Matches of the World Cup will be played in the Kazan Arena. The first matches will be Iran versus Spain, and France will play against Australia.


Transportation
A federal highway connects the city to Moscow and Ufa. Kazan is connected with Moscow, Ulyanovsk, Yoshkar-Ola and Yekaterinburg by train. Kazan's main railway station Kazan–Passazhirskaya is located in the city center. There are two bus stations in Kazan. Bus routes connect Kazan with all districts of Tatarstan.

The Map shows a city map of Kazan with expressways, main roads and streets, and the location of Kazan International Airport ((Russian: Международный аэропорт Казань) IATA code: KZN), the airport is situated about 35 km (22 mi; 40 min) by road, southeast of the city center.

To find a location use the form below. To view just the map, click on the "Map" button.