About Wales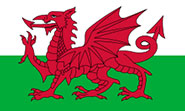 Map is showing

Wales, a country on the island of Great Britain, it is one of the four countries which constitute the

United Kingdom. Wales is bordered by England to the east, the Bristol Channel to its south and the Irish Sea and the Celtic Sea in west. Near the north western corner of the country lies Anglesey, the largest island of Wales. Two bridges span the Menai Strait, connecting the island to the mainland.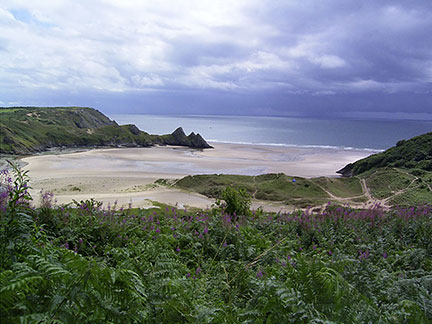 Image: Rainer Boettchers

The country occupies an area of 20,779 km², it's about the size of Slovenia, or slightly smaller than the U.S. state of New Jersey.

Wales landscape offers 2,700 km of rugged coastline, its interior ranges between hilly and mountainous, highest peak is Snowdon with 1,085 m (3,560 ft). The mountain is located in Snowdonia National Park in Gwynedd, it is the highest point in the British Isles outside the Scottish Highlands.

Wales has a population of about 3.1 million people (in 2014). About 1 in 20 of the UK population live in Wales, capital and largest city is Cardiff. Two-thirds of the population live in south Wales, mainly in and around Cardiff (pop.: 352,700), Swansea (240,300) and Newport (146,558), and in the nearby valleys.

The country has preserved over centuries its distinct cultural identity of its Celtic ancestry and is officially bilingual, national languages are Welsh (traditional) and English (most widely used).

The page shows a map/satellite view of Wales with its border with England, with citis and towns, expressways, main roads and streets.
To find a location use the form below.